First Look: BCT In Indiana
Posted
1 year 9 months ago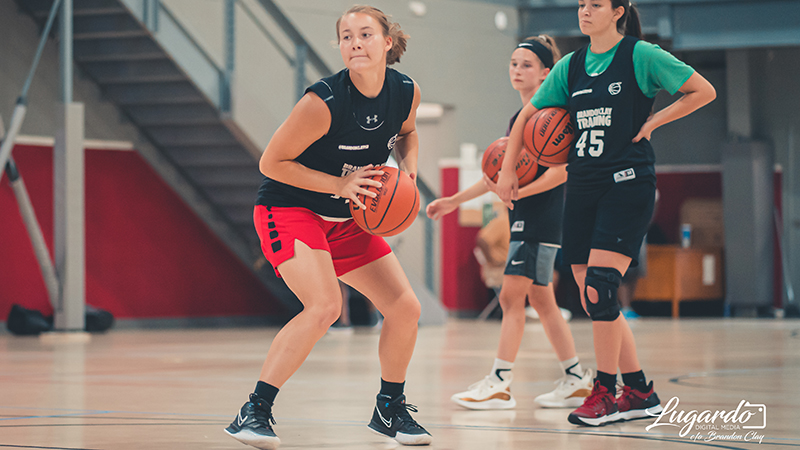 Chloey Graham of Fort Branch, Indiana, is a 2024 prospect who caugth eyes at the BCT stop in Anderson. *Photo by Anthony Lugardo.
ANDERSON, Indiana – The Midwest is a hotbed for female basketball talent. The Brandon Clay Training Academy worked a group of up-and-coming prospects from the area that once again proved that statement true. The academy prospects brought a great blend of basketball IQ, skill and athleticism. Here is a rundown of our impressions following the event.
Class of 2024 point guard Karley Hawkins of Chatham, Illinois, continues to expand the limits of her development. She is becoming comfortable as a leader and a primary handler in high level situations.
Donyanna 'DJ' Pannell of Indianapolis, Indiana, was a new face for our staff this weekend. The class of 2024 guard is a terrific shooter and is polished in her fundamentals.
Ella Sweeney of Appleton, Wisconsin, is a name to remember. Although she is just entering the seventh grade, she is far advanced in her skill set and fundamentals. We expect to see much of her in future years.
Class of 2023 forward Dani Mendez of Noblesville, Indiana, is the type of player every team needs on their squad. She is a gritty, high energy player that gets rebounds, defends and brings activity to the court.
Ava Couch of Indianapolis, Indiana, continues to be a favorite guard for our staff. She is a sharpshooter that can also use her body and footwork to score in the paint. The class of 2023 guard projects to be a top prospect in the Hoosier state in her class.
Class of 2025 guard Niah Rhodes of Lexington, Kentucky, brings several tools to the floor. Her strength and ball handling allow her to be a great compliment on either end of the floor.
Class of 2025 guard Gabby Spink of Haubsteadt, Indiana, continues to add confidence to her game. Already a solid shooter, she is displaying leadership and handling ability that will be key for future success.
We think that Madeline Freeth of Avon, Indiana, is poised for a breakout in the next twelve months. The class of 2023 guard has always been a good shooter, but it appears that she has added parts to her game including a soft floater in the lane.
Class of 2024 guard Allie Turner of Saint Louis, Missouri, is a terrific player. She shoots it with confidence and has the fundamentals to be a solid playmaker.
Class of 2025 guard Laila Abdurraqib of Indianapolis, Indiana, impressed with her slashing skills and defensive acumen. Her ceiling is high as she enters high school this calendar year.
Look for Chloey Graham of Fort Branch, Indiana, to keep gaining momentum as a prospect. The class of 2024 guard is a solid shooter with a great understanding of how to play the game.
Class of 2026 wing Lola Lampley of Indianapolis, Indiana, will soon become a popular name in the region. The 6-foot-2 wing has skills, athleticism and a work ethic that points to a bright future.
Like her sister above, class of 2025 wing Jaylah Lampley of Indianapolis, Indiana, is blessed with talent and athleticism. She showed a great inside-out game where she can score on opponents on post ups or face up jumpers.
Ellery Minch of Indianapolis, Indiana, is on track to become one of top shooters in the class of 2024. The 6-2 wing-forward displays a compact, consistent release from the arc. Add in her ability to read screens and she has the upside to become a major scoring threat at this level and the next.
We really liked what Dmysia Knox of Cincinnati, Ohio, in the class of 2024 brought to the academy. She is quick learner of the game and possesses terrific athleticism. Her quick first step and length make her an instant threat in the back court.
Class of 2024 forward/center Mckenzie Swanson of Rochester, Michigan, has great scoring instincts. She displayed the ability to score over both shoulders while also being able to face up from the high post. As she matures physically, we predict she will become a popular name in recruiting circles.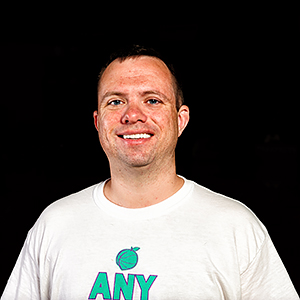 Jonathan Hemingway is the Assistant Director of Scouting for the JumpOffPlus.com National Scouting Report, is on the Naismith Trophy Board of Selectors and owns CoachHemi.com, the go-to source for coaches for X's and O's. He is the floor director of #TeamEBA camps, a site director for #TeamPSB tournaments and can be reached at jonathanhemingway@peachstatebasketball.com.