BCR Rundown - September 21
Posted
1 year 2 months ago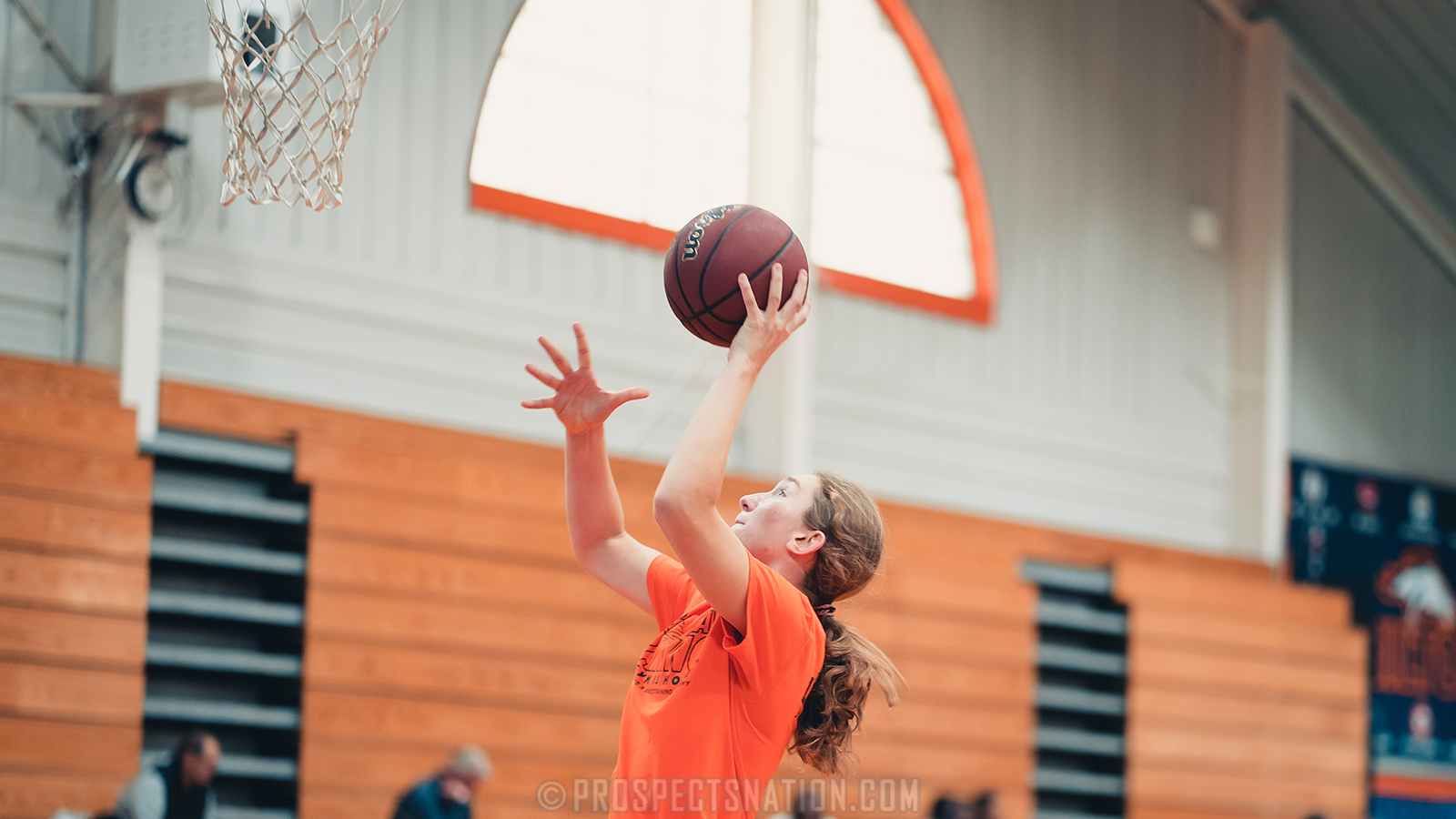 A lot has happened over the course of the summer for the members of the Brandon Clay Recruiting Program. Here's an early fall update on multiple prospects with new recruitment information
Class of 2023 Forward Kelsey DuBois (IN) has an offer from University of Saint Francis. DuBois has the size and skill to be a factor on both ends of the hardwood. She's a high academic option as well.
Class of 2023 Forward Mary Ashley Groot (NY) of Exodus EYBL visited Princeton, Purdue and Southern California on official visits this month. Groot, who has set plans for one more official visit to Harvard, made a lasting impression with her play at the Brandon Clay Elite 32 to end July.
Class of 2023 Wing Chloe Kitts (FL) is taking an official visit to both Arizona and South Carolina in September. Down to four schools, the Wildcats were the first visit for Kitts who saw her stock rise with Southeast All Stars this summer.
Class of 2025 Guard Adelaide Jernigan (NC) visited Furman on earlier this month. She now has a scholarship offer from the Paladins. She followed that up with a visit North Carolina State in which she received an offer from the Wolfpack as well. Jernigan had a quality summer season that included an invite to USA Basketball 17-and-Under Trials.
Class of 2023 Forward Allie Pollock (AR) committed to Arkansas Tech at the end of August. Pollock has really developed her overall game and conditioning the last 18 months. Expect her to keep progressing in the right direction during her senior season.
Class of 2023 Guard Ramsey Robledo of Clark (TX) has a scholarship offer from St. Mary's. Robledo is one of the better available shot makers inside of the Lone Star State. Look for her to be with us at the Brandon Clay All American Showcase on October 1-2 in Dallas.


Brandon Clay serves as the Director of Scouting for ProspectsNation.com and owns The BrandonClayScouting.com Evaluation Report, which is read by more than 200 colleges and universities nationwide. He also serves as the Executive Skills Director for the Brandon Clay Scouting Academy Series.