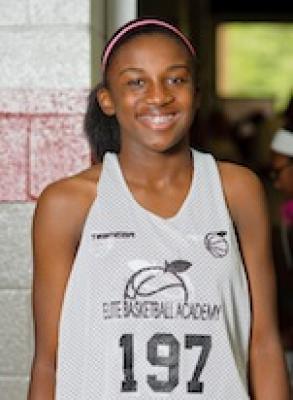 Jackie Young
Princeton, Indiana





Club Team: Indy Lady Gym Rats

Notes:
2012: Elite Basketball Academy Fab Five Camper, EBA Super 64 Camper, 2014 CoachHemi.com Spring Showcase
2015: Naismith Trophy All-American Honorable Mention
2016: Naismith Trophy All-American First Team, McDonald's All-American, Jordan Brand Classic


Quick Scoop: Has a nice combination of athleticism and skill. Can take advantage of match ups and mismatches on the offensive end and has the potential to defend at a high level as well.
Platinum Subscribers: An evaluation is available, but no video is currently available.