What We Learned: PSB Nationals
Posted
4 years 2 weeks ago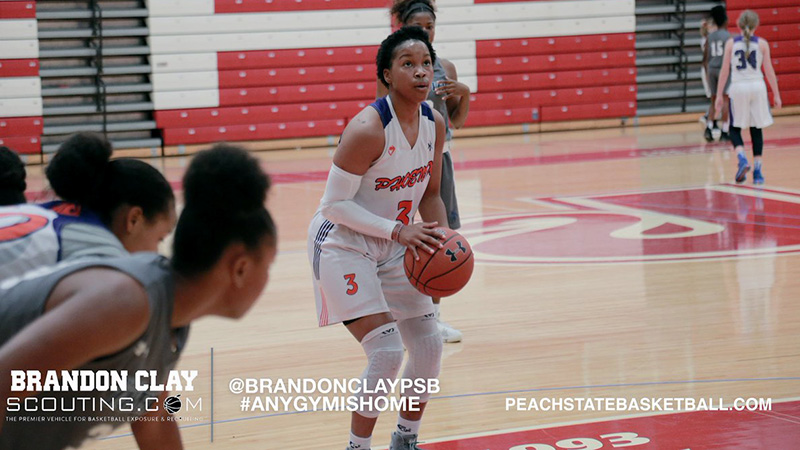 JEFFERSONVILLE, Indiana, - The first week of the July evaluation period concluded with the hundreds of teams converging upon the greater Louisville area. PSB Nationals was in the mix for the talent and coaches that traveled to the region. The tournament provided great match-ups for coaches to evaluate. With national evaluators and media outlets on hand, players were able to use that spotlight to build a reputation for themselves as well. Here is a glance at a few teams and players that stood out during the 3-day showcase.
Lady Phoenix Elite Rising
Coach Delaney Rudd seems to keep play-making guards in his back pocket. It could be his NBA experience that has helped the likes of Paris Kea (North Carolina), Sara Beal (Providence) and Kiana 'Lucky' Rudd (NC State/West Virginia) develop into high major prospects. This year's group appears to be just as talented. Class of 2019 point guard Kirsten Deans of Greensboro, North Carolina, is a player who can make all the reads off the high ball screen action. She is adept at scoring the ball or finding open teammates when the help rotates. Class of 2019 combo guard Jordan Tuff of Kernersville, North Carolina, is an equally good athlete who thrives in transition and makes plays off the bounce. Class of 2019 post Amaria McNear of Kernersville, North Carolina, is an intriguing front line player who can block shots and score around the rim. We will see them again at PSB Power 48 at Lake Point Sporting Facility.
Depth in the Indy Magic
Coach Justin Blanding put together a group with college prospects on each one of his teams. Class of 2019 guard Cameron Tabor of New Castle, Indiana, gave her verbal commitment to Davidson earlier this year. While class of 2020 forward Lindsey Syrek of Carmel, Indiana, appears to be the next hot name from the Hoosier State. Other 2020 prospects to watch, Lauren Morris and Lydia Stullken of Fishers, Indiana, are also gathering offers and interest. The 2021 team, coached by Ben Andrus, has length and talent. Mykayla Moran and Kate Clarke are two to keep an eye on from this group.
We tabbed C/O 2022 Prospects Mykayla Moran & Kate Clark as priority watch-lists at #CoachHemi317

They are showing why once again here #PSBNationals

https://t.co/u6nQe8jhn2

@shotbylarry pic.twitter.com/S7XeycPX7u

— Jonathan Hemingway (@JLHemingwayPSB) July 11, 2018
The MIDWEST Takeover
Coach Charles Williams is developing dozens of prospects from the Cincinnati area. Most recently, point guard Jenna Simon of West Clermont High School committed to Findlay University. While several other players are garnering offers and serious interest from schools from around the country. Class of 2020 wing/forward Aliah McWhorter of Cincinnati, Ohio, is perhaps the most interesting prospect of the group. She is a 6-1 prospect who can affect the game with rebounding and offensive face-up skill. She nabbed a Wake Forest offer following the first evaluation period. Emma Shaffer of Loveland, Ohio, is a productive 6-2 center in the lane earned several offers in the past week. Evaluators continue to sing the praises of class of 2019 point guard Devin Biesbrock of Maineville, Ohio. She appeared to be even more confident and productive with her play at PSB Nationals. Class of 2021 wing Lovie Malone of Englewood, Ohio, is a newcomer to the team, but is already making an impact. She too is garnering college coach attention. Catch the Takeover at PSB Power 48and PSB Elite 32 during the second viewing period.
Toldeo Thunder Rolling
Coach Kechan Johnson consistently fields a team with high level talent. What separates his group from other teams is how well they play together and accept their roles. Class of 2019 guard Jala Johnson of Toledo, Ohio, is the engine that powers this team. Her blend of shot making, and play-creation make her one of the Midwest's best at the position. Class of 2020 wing Kaydan Lawson of Orange, Ohio, hopes to follow in her older sister's, Dani, footsteps. The elder Lawson recently transferred to the University of Virginia. The younger Lawson has a different type of game, but one that is powered with athleticism and skill. Class of 2019 forward Abby Hickey of Toledo, Ohio, has the frame and the shooting range to garner college attention during her senior year.
#PSBNationals

Immediately impressed '19 Jala Johnson & '20 Kaydan Lawson of @ToledoThunderBB

Different types of skill sets, but both can put the in the buckethttps://t.co/3DVfTwaIM0
@shotbylarry of @ParallelsMedia_ pic.twitter.com/SdZkkXWbGL

— Jonathan Hemingway (@JLHemingwayPSB) July 10, 2018
Driving West Michigan Style
The West Michigan Drive brought four teams to the PSB Nationals and left a big impression by all who watched. Class of 2019 Toledo commit Sophia Wiard of Muskegon, Michigan, has sauce in her game. Left-handed wing-forward Cara Vankemepen of Coopersville, Michigan, has a sweet jump shot to go along with her 6-1 frame. They also have several class of 2021 prospects that have the attention of college coaches already. Point guard Kenzie Bowers of Kent City, Michigan, plays with energy and whips the ball around the perimeter. A.J. Ediger of Hudsonville, Michigan, is an intriguing frontline player. She can score with her back to the basket or hit the trail jumper in the secondary break.
Congratulations to WM Drive 2019/20 Vankempen on winning the #PSBNationals pic.twitter.com/GcERNOo4yG

— West Michigan Drive (@Drivebball1) July 11, 2018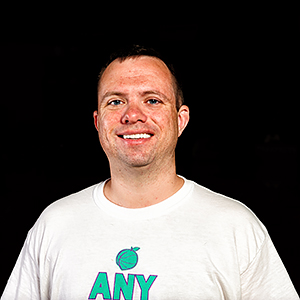 Jonathan Hemingway is the Assistant Director of Scouting for the JumpOffPlus.com National Scouting Report, is on the Naismith Trophy Board of Selectors and owns CoachHemi.com, the go-to source for coaches for X's and O's. He is the floor director of #TeamEBA camps, a site director for #TeamPSB tournaments and can be reached at jonathanhemingway@peachstatebasketball.com.