Posted
1 year 7 months ago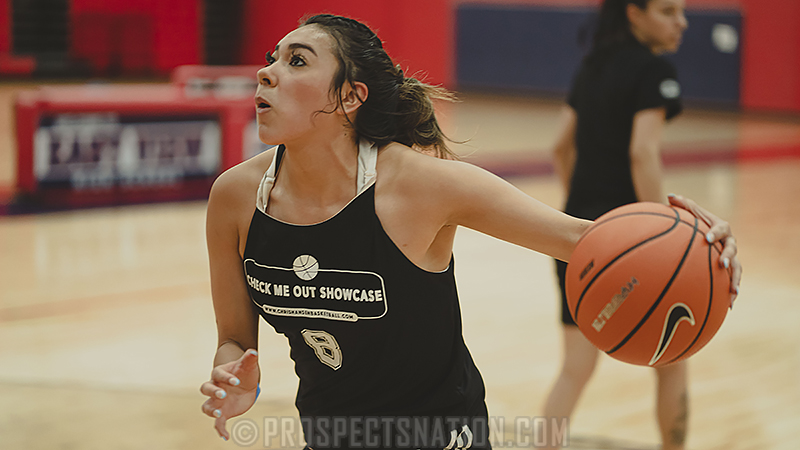 Gabby Morales of Lubbock, Texas, was locked in at the Feature Player Training session of CMO Texas. *Photo by Eliteye Media.
GEORGETOWN, Texas – The Check Me Out Showcase has called Central Texas home for years now. The 2022 edition saw some of the best from Southwest such as Arkansas, Kansas, Oklahoma and Texas, as well players from outside the region from California, Colorado, Florida, Georgia and Washington.
Prior to the start of camp our Feature Player Training sessions brought a baker's dozen in the gym in small groups to get additional reps and sharpen skills. Here's a takeaway from those sessions.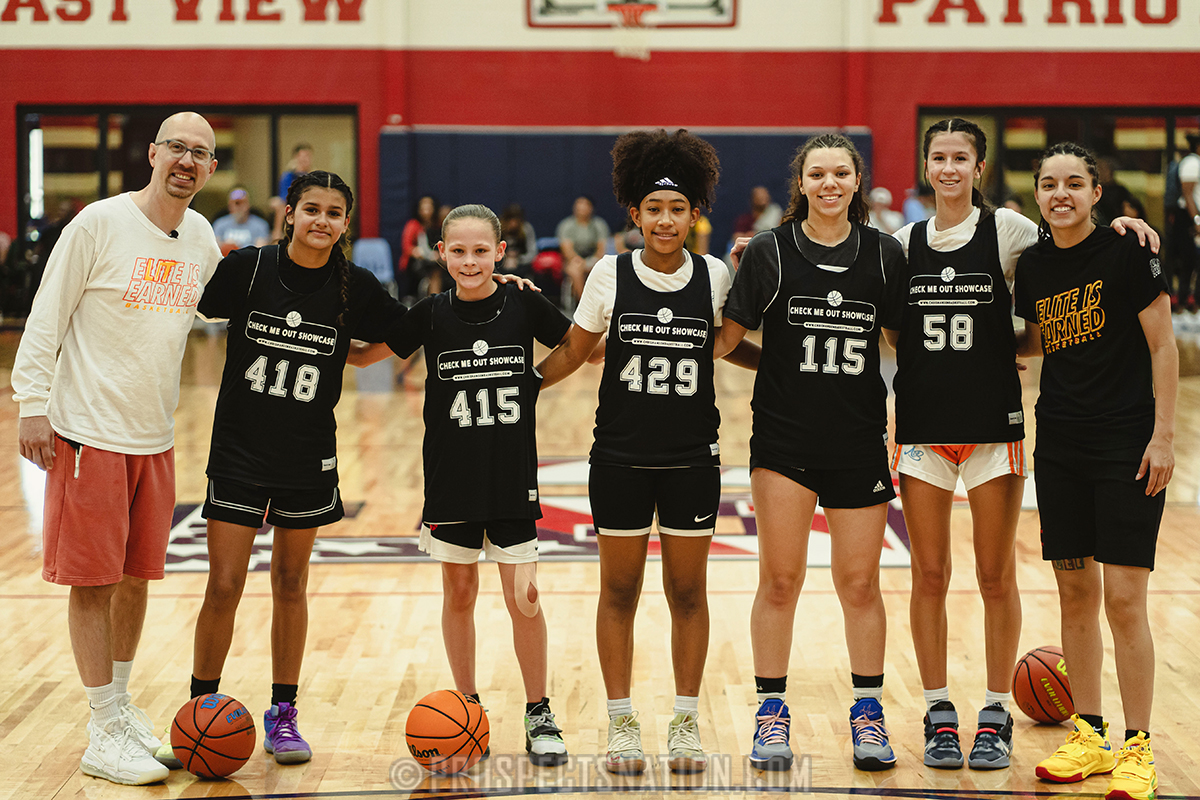 You're going to have your work cut out for you guarding Mathurin. Her body control, ball skill, leaping ability and strength create real problems. The more patient she played the more she got defenders to make mistakes and she has the talent to punish those mistakes. She can score at the rim and elevate above closeouts in the mid-range and behind the arc.
Fialho is a player we've now worked with at 3 events in the last six months and her confidence is really elevating. She has the strength now to compete against older kids as well. It was impressive to see her take the skill work being focused on and apply it.
Rutter is still young in the game has a slight built 2028 but her skill set shines more and more each rep. She was out of her comfort zone flying to Texas from Colorado to compete. She's super engaged on the floor and like Fialho impressed with taking the skill work into competition.
Pete has a first step that can really keep defenders reacting and not dictating. She gets downhill and in the lane with the ball but she also showed the ability to change speeds well and create separation for jumpers and mid-range scoring.
Since the last time we worked with Schmidt it seems she's grown a foot. This length and added strength are really allowing her skills to shine. Her offensive tool kit is really balanced as she doesn't seem to rely on just one thing to play.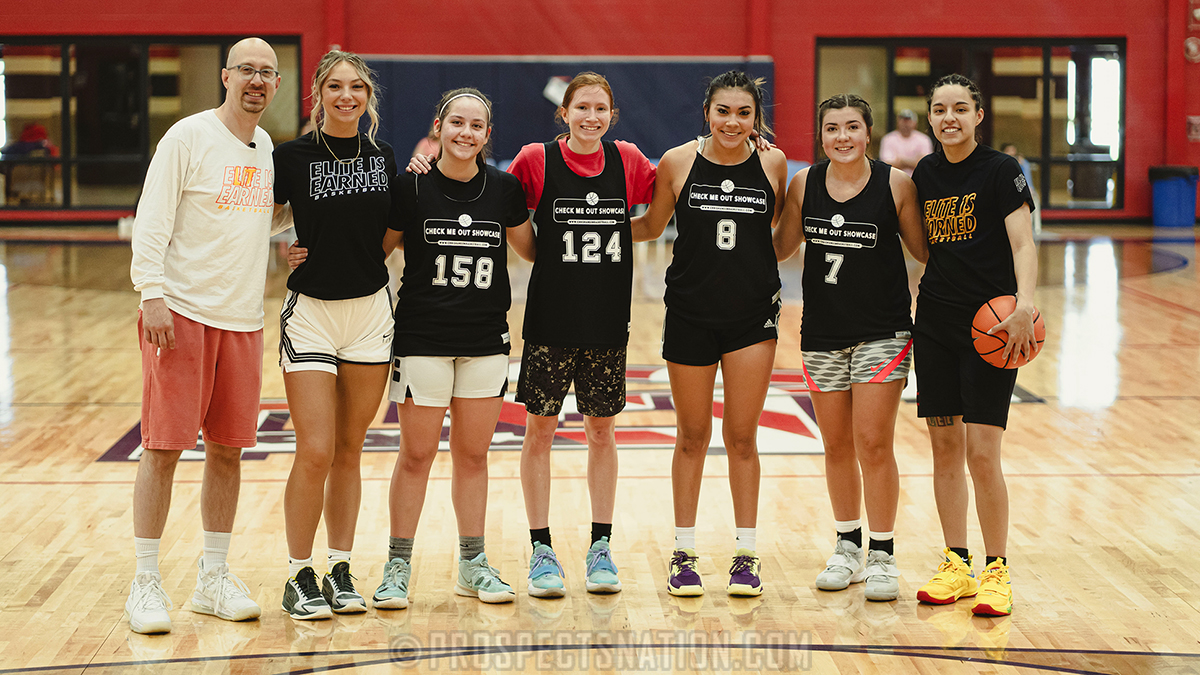 Castle was really comfortable as the Feature Player session progressed. She showed she can really shoot the rock when she has space and time. It was nice to see her take a new concept and work through it without getting frustrated. By the end of the workout she was able to use the hesitation footwork to score on her terms.
Gabby Morales has a frame with length and strength that gives her an advantage regularly. She used her size well attacking off the dribble. She was very coachable with new concepts. She has a high release and can transition from attacking to shooting seamlessly.
Edwards has a natural feel for the game and good rhythm to go with it. She's a confident player who doesn't pass up scoring opportunities. She has a nice jumper, enough shift in her game to keep defenders from keying on the 3-ball. Working off the hesitation seemed easy for her.
Obregon has a strong frame and what she lacks in height she makes up for with her understanding of the game. She has good pace and really lets things come to her. She showed really strong footwork throughout the workout and camp.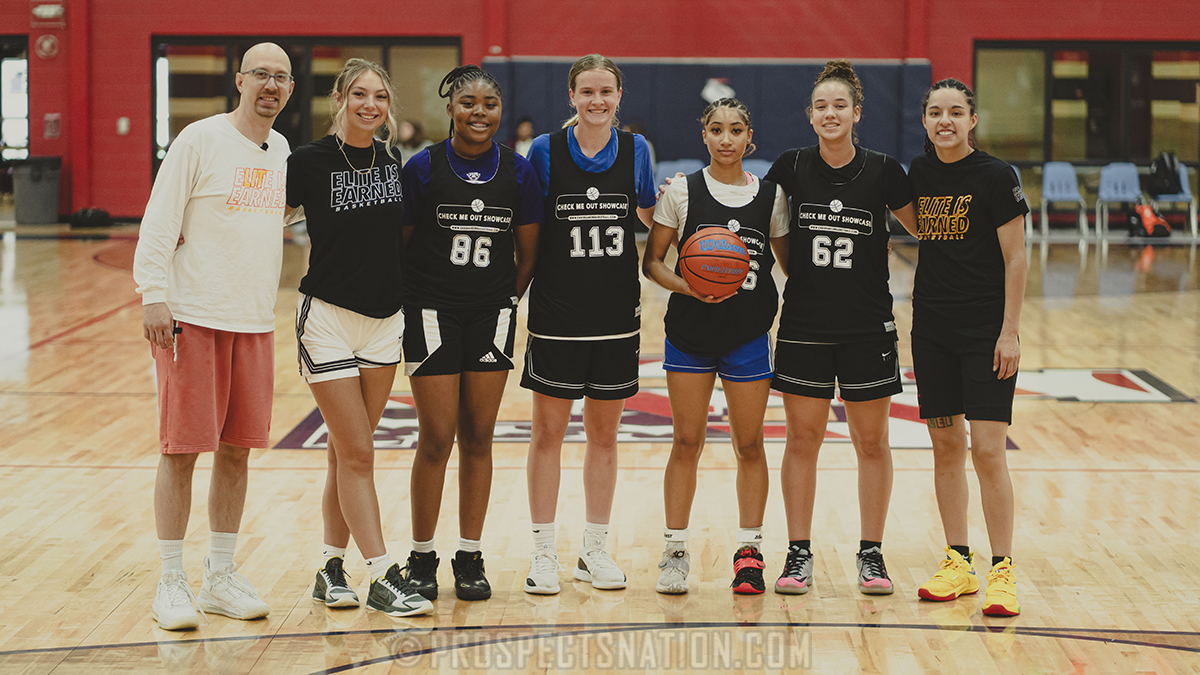 Bowman has been on her grind and her improvement as a shooter alone since December is impressive. She's got the confidence now that when she gets 10 toes to the rim she expects to make shots. She was smooth throughout the workout.
Vickery has really good size, especially for her age. She has wiggle in her game but keeps it really simple. Her jumper is smooth and with all her length she has a nice release point. As she gains more strength we're looking to see her score it at multiple levels.
Fillmore is a 5-8 guard who stood out with her speed and quickness. She was in a group with a lot of height and length but her ability to be fluid elevating after getting defenders on their heels shined. She always seemed to be able to create enough space to get her shot off.
Nelson's progress throughout the weekend was terrific. From hesitant at first to in her zone making plays, that process played out in front of our eyes. As she asserted herself more her ability to play through contact and finish with touch stood out.

Chris Hansen is managing editor of ProspectsNation.com and serves on the McDonald's All-American and Naismith Trophy selection committees. He was a co-founder of and the national director of scouting for ESPN HoopGurlz from 2005 until 2012 and is the director of the Check Me Out Showcase and ELITE is EARNED events. He can be reached at chris@prospectsnation.com.