Stock Rising Sophs In Seattle
Posted
1 year 8 months ago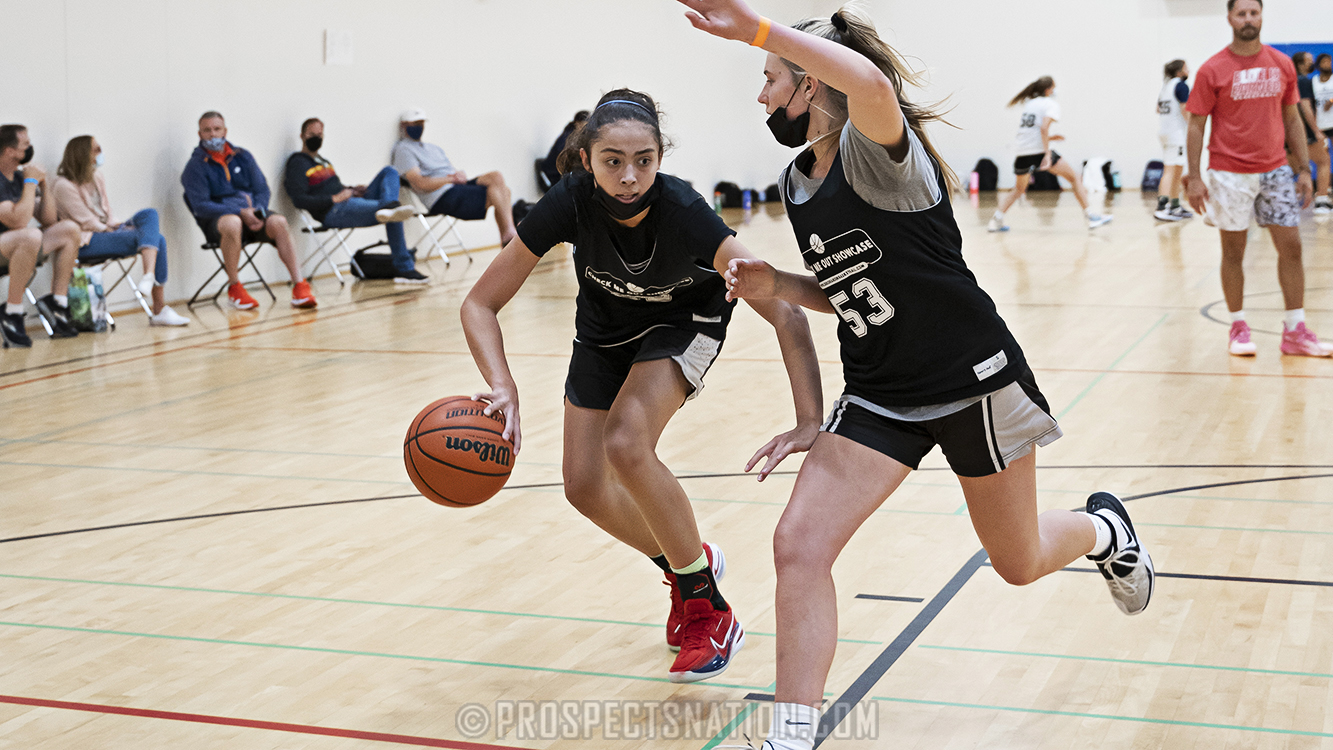 Katie Fiso was in her bag at the 2021 Check Me out Showcase in Seattle. *Photo by KooVisions.
SEATTLE -- The class of 2024 has long been talked about in the Northwest as being the next "it" class from the region. That assertion is coming to fruition as the group moves into its sophomore year of high school. And with a sprinkle of talent in the class from outside the region the class put a stamp on the flagship Check Me Out Showcase event in its return the University of Washington campus.
Smith has trained with us at least half a dozen times in the past three or so years. She plays with a lot of confidence. Her game has grown from a capable shotmaker to a playmaker. Her release is still super quick and she stays ready. But her ability to set up teammates for back cuts and deliver a dime was on display this weekend. She's growing her finish game too with some float game we didn't see back in the spring.
206 Dakota Nap (Newcastle, WA), FOH Seattle – 2024
Nap is a wing with good size and versatility on the offensive end. The 5-11 perimeter option showed off her shooting stroke, knocking down multiple catch-and-shoot threes without hesitation. But what was most intriguing about her game on this weekend was her vision and crafty passing. She's played the point before but as she's grown she's developing off the ball too.
Fiso was coming off a big summer where she played her best offensive basketball to date at Nike Nationals. The result is a new confidence in her jumper which is the area we've been waiting to see a break-through. There is no hesitation in letting it go from 3-point range now and she's knocking those shots down. This is the perfect complement to her off the bounce ability. She's growing into the potential everyone has seen for years.
There's speed and there's Bella speed. With and without the ball this point guard is a blur. She's shifty as well. Her ability to break down her defender and read the help is a great sign of things to come as she gets stronger with age. But one of the most fun things about having her at camp is the two or three times she surprises the opposition with her bounce, blocking a shot when she has no business doing it. You can tell she has fun on the floor.
Coppinger is a swiss army knife on the floor. She has the physical ability to compete with anyone and the basketball I.Q. to play to her strengths with each matchup. She's a terrific downhill driver with emerging confidence shooting the ball from range. She's a box score stuffer who makes extra passes and adds possessions for her team on the glass too.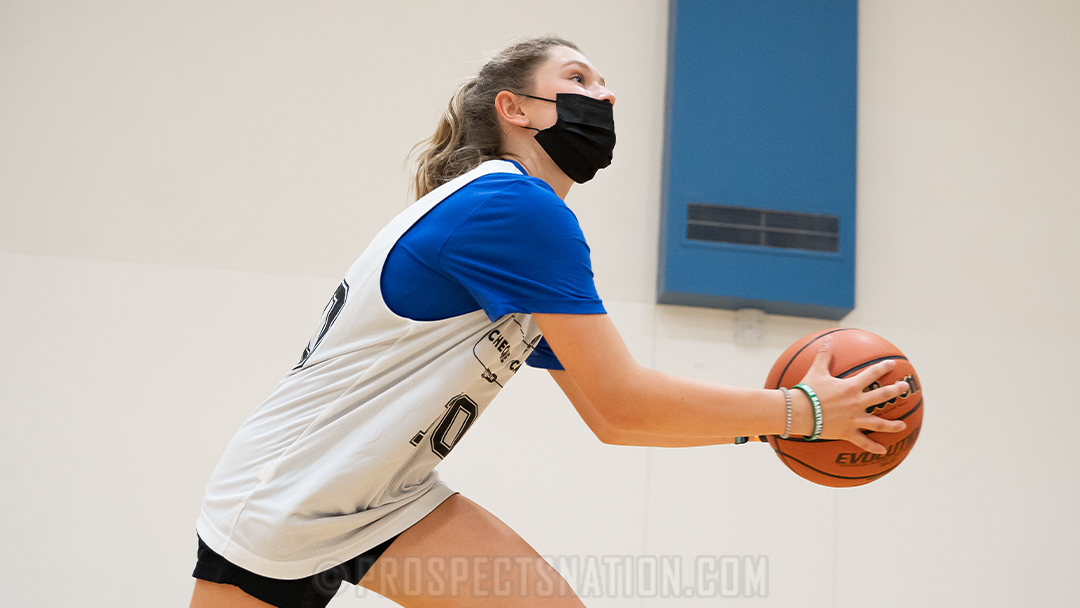 Devin Coppinger is never one to shy away from competition. *Photo by KooVisions.
Cruz has been in the gym with us a lot the past year and watching her game evolve. She's a lanky framed combo guard with lots of wiggle in her game. What's great to see is the calmness to her game that this summer brought. She's seeing the game now and picking her spots. It's nice to have the handle and better to know when to use it.
Lyla Kahrimanovic (Bothell, Wash.), Lavine Gold
–

2024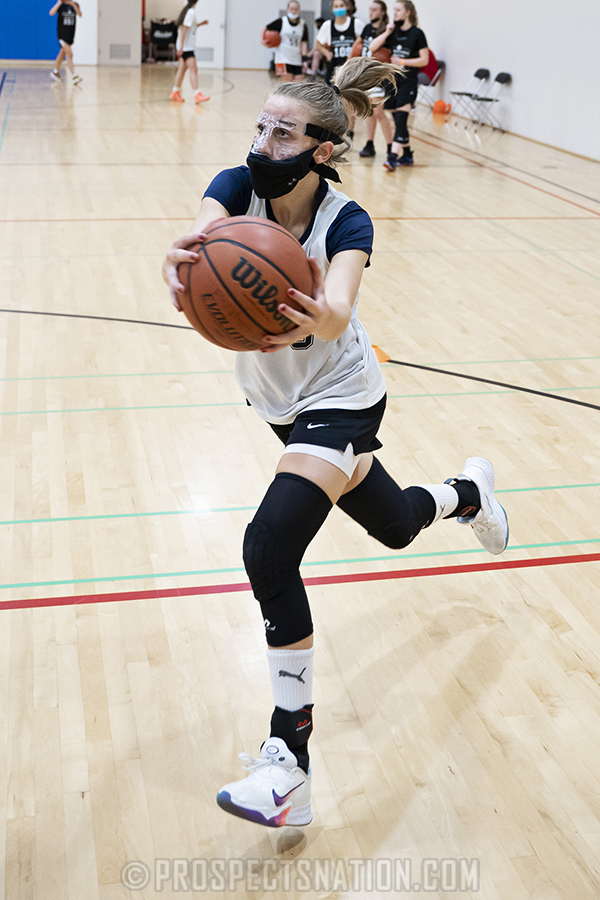 This was our first time on the floor with Kahrimanovic. The 5-10 swing player is really versatile. She isn't traditional 4-player size yet but her length and bounce was more than enough for her to be a handful as the screener in ball screen action. She read the opportunities to slip, roll and pop really well. She has the length of a much taller player and elevates to rebound and finish on top of it.
Sofia Aluas (Redmond, Washington), NW Blazers – 2024
Aluas is a 5-9 guard with a lot of upside. This lefty is decisive on the floor. She plays strong with the ball and isn't afraid of contact. On multiple occasions she took the bump and finished. She isn't all to the rim as she has a nice in-between float game as well. When left open she was willing to shoot the three as well and hit a couple.
Holman made the trip to from Minnesota to the Pacific Northwest to show us what she'd been working on since our last time in the gym together. She's stronger and that has helped her gain confidence off the bounce. Her high arcing jumper is good beyond the arc. She has wheels in transition as well.
AROUND THE RIM
Jaecy Eggers of Woodinville, Washington, is a 6-2 frontcourt option who made an impression with her offensive skill set. She can be effective in the pick and roll with her size, length and hands to make tough catches and was really comfortable facing the basket from the trail and pinch spots.
Magdalena Broom of Seattle, Washington, is a strong lead guard. The 5-6 prospect showed command and patience with the ball in her hands. She did a great job of waiting on defenders to commit then blow buy, draw the help and read the action.

Chris Hansen is managing editor of ProspectsNation.com and serves on the McDonald's All-American and Naismith Trophy selection committees. He was a co-founder of and the national director of scouting for ESPN HoopGurlz from 2005 until 2012 and is the director of the Check Me Out Showcase and ELITE is EARNED events. He can be reached at chris@prospectsnation.com.