Rundown: Wilson, Lee, Rucker, Osborn
Posted
2 years 6 months ago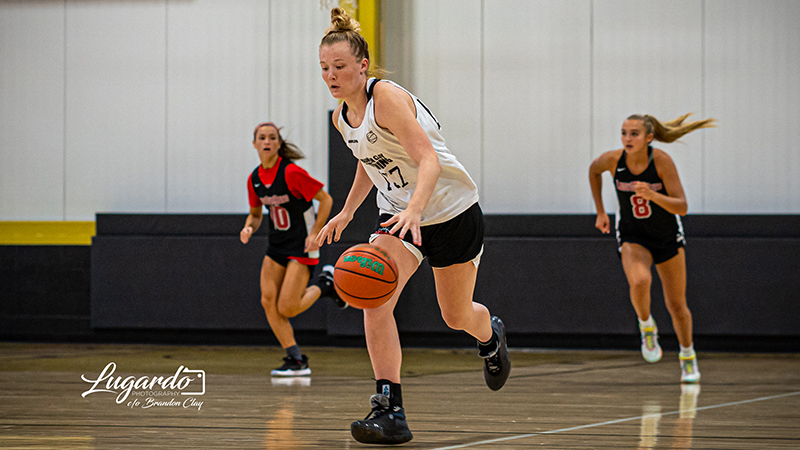 Mary Wilson of Greenwood, Indiana, was a late steal for Denver in the 2020 class. *Photo by Tony Lugardo.
Brandon Clay Recruiting is designed to assist prospects from all levels with their college recruitment opening doors to colleges and universities nationwide. We take a look at the latest in recruiting news from the program:

Mary Wilson has been on our staff's watch list all year. The next coaching staff at Denver started tracking her shortly after their arrival to campus. Last week, Wilson accepted their scholarship offer and will spend her college career in Colorado. She's a prospect who potentially could serve as a high 30's even low 40's option from beyond the arc. That's hard to come by.

The Hoopers NY 2022 got in front of our staff at the Elite 32 event in 2019 before COVID hit. As a result, Morgan Lee became one of the most sought after bigs in the class on the East Coast. Her recruitment was similar to Elite 100 Class of 2021 prospect, Maggie Vick (Iowa State signee), in that schools came from near and far to recruit Lee before she picked the Hoyas.
AROUND THE RIM

Class of 2021 guard Bailey Rucker has seen her recruitment take off in recent months. She now has numerous schools that have offered including Centre, Oglethorpe and Pike amongst others. Rucker emerged as one of the toughest players in the class regardless of position.

Right behind Rucker in the Class of 2022, Maya Osborn has the capability to be the consummate floor general. She is a competitor with a spirit, will to win that reminds me of Darby Maggard at the same stage. Her recruitment includes traction from Drury, Eureka and Southern Illinois.
Class of 2024 guard Sydney Mains is up next in the Volunteer State. We'll train in Knoxville next Sunday. Belmont is the most recent school to start tracking Mains progress after her fantastic showing at the Brandon Clay Training Academy in Winston-Salem last month.

Brandon Clay serves as the Director of Scouting for ProspectsNation.com and owns The BrandonClayScouting.com Evaluation Report, which is read by more than 200 colleges and universities nationwide. He also serves as the Executive Skills Director for the Brandon Clay Scouting Academy Series.