Posted
5 years 12 months ago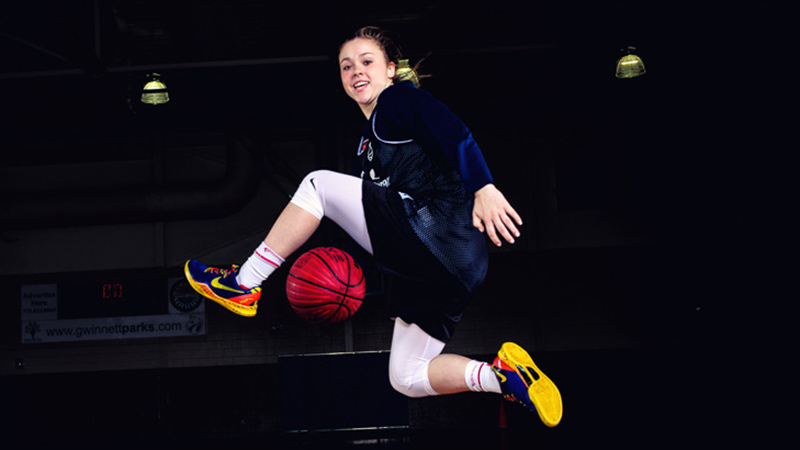 Hannah Barber will get to play in her home state in college as she has committed to Alabama. *Photo by Ty Freeman.
Last weekend Peach State Basketball hosted the seventh annual EBA Super 64 Camp in Buford, Georgia. The camp is a great opportunity for high school aged prospects to get evaluated and receive valuable exposure. This camp also provides players who are already established with offers or even committed to hone their skills. Class of 2018 point guard Hannah Barber of Homewood, Alabama, was one of the headline prospects in the building on June 3-4. She gave her verbal commitment to coach Kristy Curry and the University of Alabama last October. We go In Focus with the 5-foot-4 floor general to gain insight on the reasons for her commitment, her goals for the upcoming year and why she opted not to play on the travel circuit this year.
I am excited to announce that I am verbally committing to the University of Alabama! #RollTide #WhereLegendsAreMade pic.twitter.com/MzWzK2gmNw

— Hannah Barber (@hdebarber) October 17, 2016
Our first look at Barber came at the 2016 #CoachHemiShowcase in Lebanon, Tennessee. Her instant energy and play-making ability left a lasting impression with everyone in the gym that day.
Here is what Keil Moore, the International Director of Scouting for ProspectsNation.com had to say from the March camp:

Article LINK
From there Barber established herself as one of the nation's elite point guards. A little more than six months later Barber accepted an offer from coach Kristy Curry and her staff at the University of Alabama. Barber had to say this about her decision to stay in state to play her basketball in college.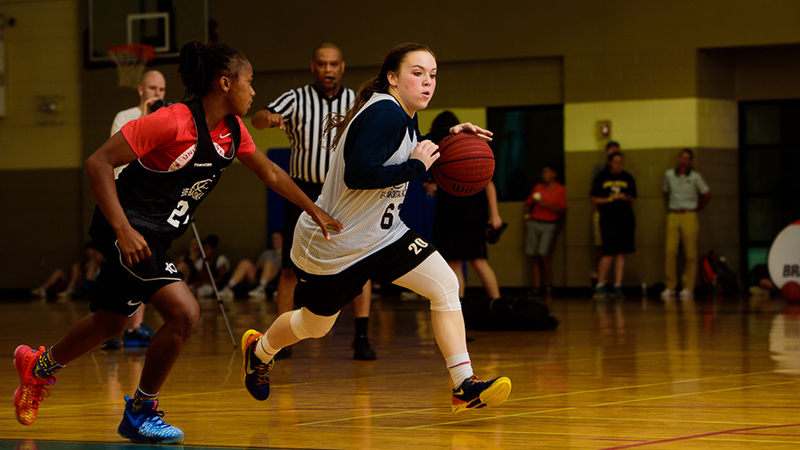 Hannah Barber competes at the EBA Super 64 Camp.
*Photo by Ty Freeman."The genuine relationships I built with the coaching staff were a big part of that choice. They were always supporting and checking in on me. Also, having visited Tuscaloosa many times, it felt comfortable in terms of campus, team and academics. Being from the state of Alabama it means a lot for me to help build something special with women's basketball in my home state."
Barber's talent translated into on court success with Homestead High School. After finishing as the runner-up in the 2016 class AAAAAA championships, Barber helped her team take home this year's title.
"It was definitely better to come out on top this year. Personally, it was a good experience because we had a new coach. It gave me an opportunity to learn to adjust and be more coachable."
BREAKING:

Another #SMPMember hits 1,000 career points as '18 Hannah Barber (Alabama verbal) does.

PAGE: https://t.co/bDnMO3jadD @hdebarber pic.twitter.com/kpaiFOMPuQ

— Brandon Clay (@BrandonClayPSB) December 17, 2016
With a state title and a commitment to an up and coming SEC school, Barber made a somewhat unusual decision. The rising senior chose to forgo playing with a travel team this spring and summer.
"My goal is to improve my game as much as I can right now. Being in the weight room and focusing on sharpening my skills on the court is where I want to put my focus. Playing in the SEC will not be easy so this is the time where I am preparing my body to compete at a high level."
Part of her plan of personal development will be training and competing at the EBA Super 64 camp.
"The thing I enjoy most about camps is that I always learn something new. There is always something I can take away from the experience and implement into my game. EBA camps are always full of great players so it is fun to compete against them."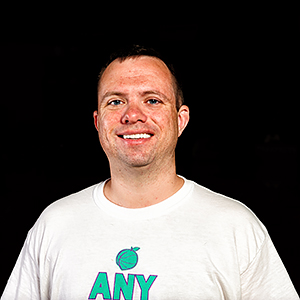 Jonathan Hemingway is the Assistant Director of Scouting for the JumpOffPlus.com National Scouting Report, is on the Naismith Trophy Board of Selectors and owns CoachHemi.com, the go-to source for coaches for X's and O's. He is the floor director of #TeamEBA camps, a site director for #TeamPSB tournaments and can be reached at jonathanhemingway@peachstatebasketball.com.