CoachHemi.com Spring Showcase Standouts
Posted
7 years 6 months ago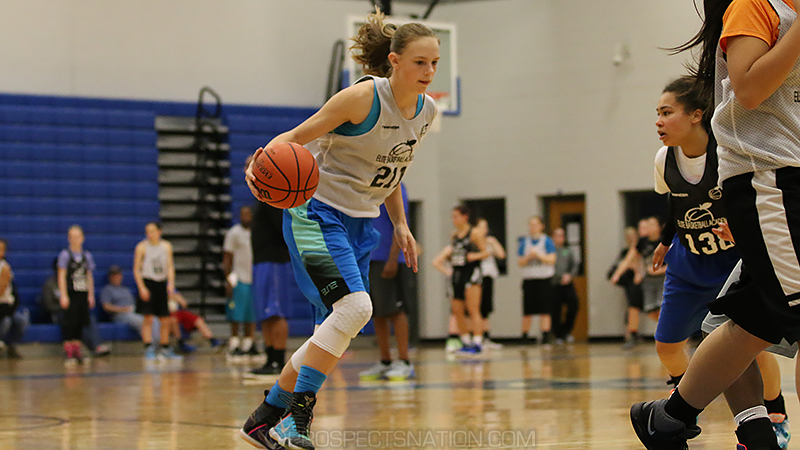 Cameron Swartz shows growth in her game every time we see her. *Photo by Nakita Hemingway.
LEBANON, Tenn. -- The third annual coach Hemi Showcase saw a host of kids from throughout the Southeast and Midwest embark to Lebanon, Tenn., for a weekend of skill development and competition. Here is a look at some of the standouts from a weekend of hoops.
Jordyn Cambridge (Nashville, Tenn.,) Ensworth
It was a strong showing for class of 2018 guard Jordyn Cambridge; she stood out with her playmaking ability and was able to create offense for herself and others by making plays off the bounce and using her size to create passing angles. Cambridge is a capable on-ball defender who did a good job pressuring the ball and staying locked in on that side of the ball despite the camp setting. At 5 feet 10 she has ideal size for either of the guard positions and should be able to thrive playing on or off the ball at the next level.
Cameron Swartz (Marrietta, Ga.,) Fellowship Christian School
Despite being a member of the 2018 class, it is very possible that Cameron Swartz is the best perimeter shooter in the Southeast. The 5-11 guard has the ability to make shots from distance off the catch while also being effective shooting off the bounce. Swartz has good size and elevates to get even more height on her perimeter jumper. This weekend we saw her shot-making ability on full display, as Swartz continues to get stronger and gain experience she should see her recruiting demand flourish.
Jayla Hemingway (Memphis, Tenn.,) Houston High School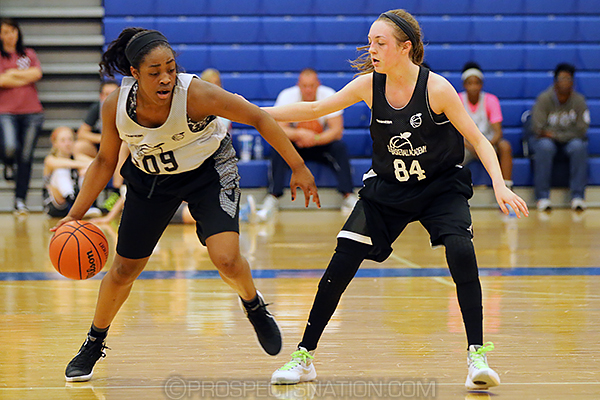 Jayla Hemingway is one of the top freshmen in the country.
*Photo by Nakita Hemingway.One player whose game continues to grow and expand is class of 2019 guard, Jayla Hemingway. Hemingway brings a balance of power and developing skill to the backcourt positions. With her size she is comfortable playing around the rim too. This weekend we saw Hemingway show more comfort playing off the bounce and making quality decisions with the ball in her hands. She can thrive playing in the halfcourt as well as playing in transition and attacking the rim. As she becomes a more consistent perimeter shooter, Hemingway could put herself in the discussion as one of the top prospects in the country for the class of 2019.
Hannah Barber (Homewood, Ala.,) Homewood High School
When you talk about why you should attend showcases and camps during the spring and the fall, the play of Hannah Barber this weekend is a perfect answer. Though we already had Barber on our radar, her play this weekend at camp allowed her to show her skills against a high level of competition. The 5-6 point guard prospect has the ability to shoot the ball from the perimeter, create in one-on-one situations, as well as pass and get teammates open looks. While her skill and feel for the game allowed her to excel, it was her competitive spirit that left a lasting impression.
Around The Rim
Abbey Crawford has a good feel for the game at her age. She has good tools and is very active around the basket. Crawford is a player to watch in the class of 2020.

Emma Capps at the 2016 CoachHemi.com
Spring Showcase. *Photo by Nakita
Hemingway.A couple of post players in the class of 2020 caught our attention at this event. Emma Capps, at 6-1, has a solid skill set for her age and good shooting form. Julia Curtis, at 6-2, has solid fundamentals a showed that she can put the ball on the floor and get to the basket. We see her as versatile player in the years to come.
It is always refreshing to see a player with confidence and have a multifaceted game. Class of 2019 Madison Ferguson showed that she could score in many ways and also create scoring opportunities for her teammates. This kid is not "gun shy" and has a scorer's mentality with range from beyond the arc.
Abby Wilson did a great job at the point guard position. She has good court vision and makes good decisions with the basketball. Wilson makes things happen on the offensive end of the floor with her crafty passing and solid basketball I.Q.
Emily Carver has a great release on her shot. The guard from Asheville, N.C., also showed that she could get to the rim off the dribble. Her game is in the developmental stage and we look forward to watching her progression.
Harli Smith is a left-handed 2019 guard from Jamestown, Tenn., who looks to score. She can score off the dribble and is a solid perimeter shooter.
Ivey Bales had a good weekend at the Coach Hemi Showcase. The 5-8 guard is a good one-on-one player that knows how to score. One thing that set her apart from other players her age is her ability to make scoring moves after she picks up dribble. Bales is a kid to watch in the class 2020.

Keil Moore is the Director of Scouting for the JumpOffPlus.com National Scouting Report and international scouting report. He serves on the Naismith Trophy Board of Selectors and has been a member of the women's basketball community for more than eight years as a trainer and evaluator. He can be reached at keil@prospectsnation.com.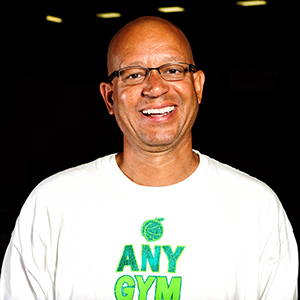 Stephen Peck is the owner of Dream In Motion Athletics and is a national evaluator for the JumpOffPlus.com National Scouting Report. He also serves as a on-floor skills coach at the Elite Basketball Academy events. He can be reached at StephenPeck@peachstatebasketball.com.