BCCR Roundup - November 17
Posted
2 weeks 3 days ago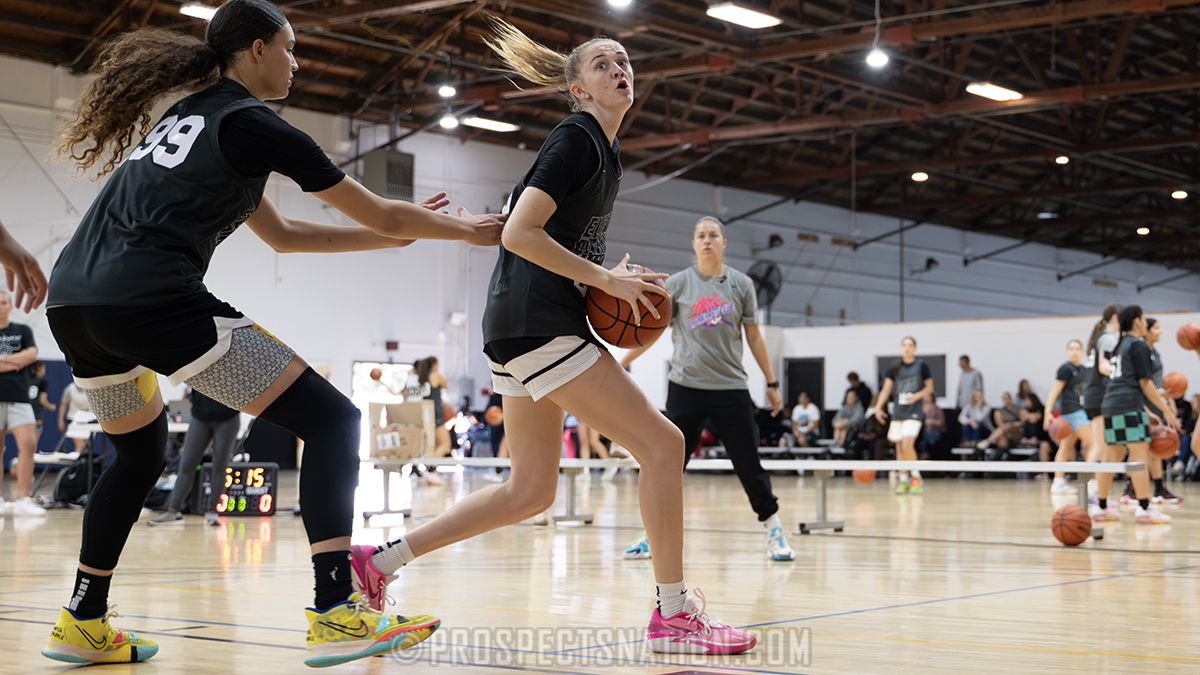 Harper Peterson competes at the 2023 CMO Bay Area Showcase hosted by Elite Is Earned. *Photo by Chris Hansen.
It's been a busy start to the month of November for BCCR clients. Here are the latest news and notes from the BCCR desk:
Class of 2024 forward Harper Peterson of California has accepted her scholarship offer to attend Stanford. The Cardinal will be transitioning to the ACC in 2024-25 upon Peterson's arrival.
Class of 2024 guard Riley Abney of Michigan had a monster week landing PWO offers from both Central Michigan & Western Michigan.
Available Class of 2024 Wing Alivia Elmore of Indiana is a key piece on a Jennings Co. team that's ranked in the Top 20 in the Hoosier State. She was just on campus at Hanover.
Class of 2025 wing Ava Andrews of Georgia was on campus at West Georgia over the weekend. She has a scholarship offer from the future Division I program.
Class of 2025 wing Megan Ohonde of Georgia has had multiple schools on campus: Austin Peay, Georgia State, Howard and Robert Morris. She has an offer from Howard.
I'll get the chance to see both Class of 2025 guard Addie Deal of California and Class of 2026 guard Maryn King of Washington in live action next month in Phoenix for Nike TOC.
Class of 2026 guard Kate Harpring of Georgia was on campus at Georgia for the football team's win over No. 9 Ole Miss. An ELITE25 prospect nationally, Harpring has a scholarship offer from the Lady Dawgs.
Class of 2026 guard Naiya Krispin of Michigan will play club with Wisconsin Flight Elite next season. Krispin is one of the state's premier guards.
Class of 2027 guard Reece Davis of Deshler (AL) had 27 points on 10-14 FGA over the weekend in a win. She already has a scholarship offer from North Alabama.
Class of 2027 guard Sawyer Kate Hulgan of Alabama went off finishing with 28 points including five 3-pointers. Hulgan is on pace to break 1,000 points in the next seven days.

Brandon Clay serves as the Director of Scouting for ProspectsNation.com and owns The BrandonClayScouting.com Evaluation Report, which is read by more than 200 colleges and universities nationwide. He also serves as the Executive Skills Director for the Brandon Clay Scouting Academy Series.