The West's Best In Seattle
Posted
1 year 11 months ago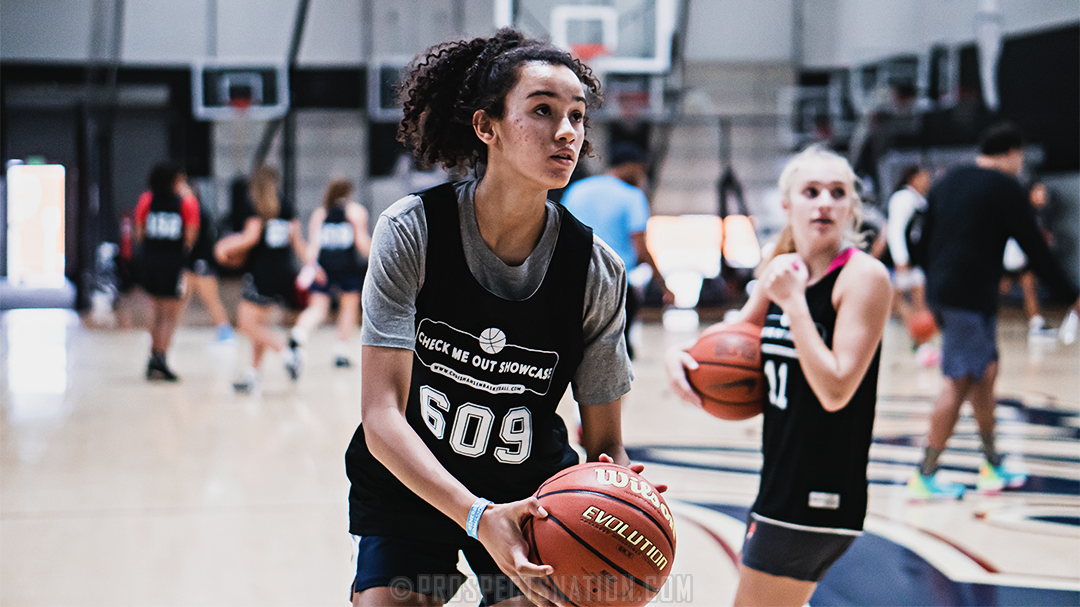 Jasmine Davidson is battle-tested already and she still has four years left on the circuit. *Photo by Calvin Koo.
NEWCASTLE, Washington -- The 2020 Check Me Out Showcase, the flagship individual event from Elite Is Earned Basketball, saw players from six states head to Pacific Courts to compete and train together. In a year where opportunities out west have been severely limited, the level of competition was incredible, showing the future is bright and the players have stayed active during the quarantine.
Here's a look at just some of the standouts from the three sessions in the Emerald City.
Brumfield has spent the last year putting herself in the conversation for the top spot in 2022 in the State of Washington. Her length and mobility makes her incredibly versatile. She's capable of getting out in transition and finishing. She's a real matchup problem and a player that will continue to be followed closely by dozens of schools out West.
This is the second time we've worked with Nesland in the last couple of months and her confidence was sky high in Seattle. She was strong off the bounce and had a smoothness to her game this weekend. She drove and finished, got to her mid-range and was effective in the draw and pitch game as well. She was also effective on the glass, using her quick leaping ability to score multiple offense rebounds and stick back opportunities.
Cater showed she can handle the rock. She's quick in her change of direction and was aggressive attacking defenders to create offense. She was a willing passer when the defense collapsed as well as a finisher. Defensively she showed a real awareness for steering the ball to a side and manipulating what was available to the opposition. She's an absolute steal for Eastern Washington.
Martin is having a fantastic 2020 despite the lack of in-person evaluations by college coaches. She's reeled in several opportunities at the D1 level for this reason. Her bounce and size on the perimeter are tough to match up with. Her ease and confidence shooting the three has really grown since we last saw her in the early summer. Her upside is off the charts if she stays locked in like she has been this year.
If we were doling out nicknames the silent assassin might be the best one for Davidson at this stage. Her game is extremely advanced for her age. She's long, smooth and has a quick first step. She's just not very vocal on the floor but her game speaks volumes. As she adds strength her ability to play inside and out will make her a dynamic offensive weapon that coaches at the next level covet.
Konig is no stranger to our camp series. She yet again showed she's an impact on ball defender, which comes from a her length and quickness but also her willingness to lock in defensively. Offensively her aggressive down hill style put a lot of pressure on help defenders and she's gotten much more comfortable in the mid-range, which complements her floater game.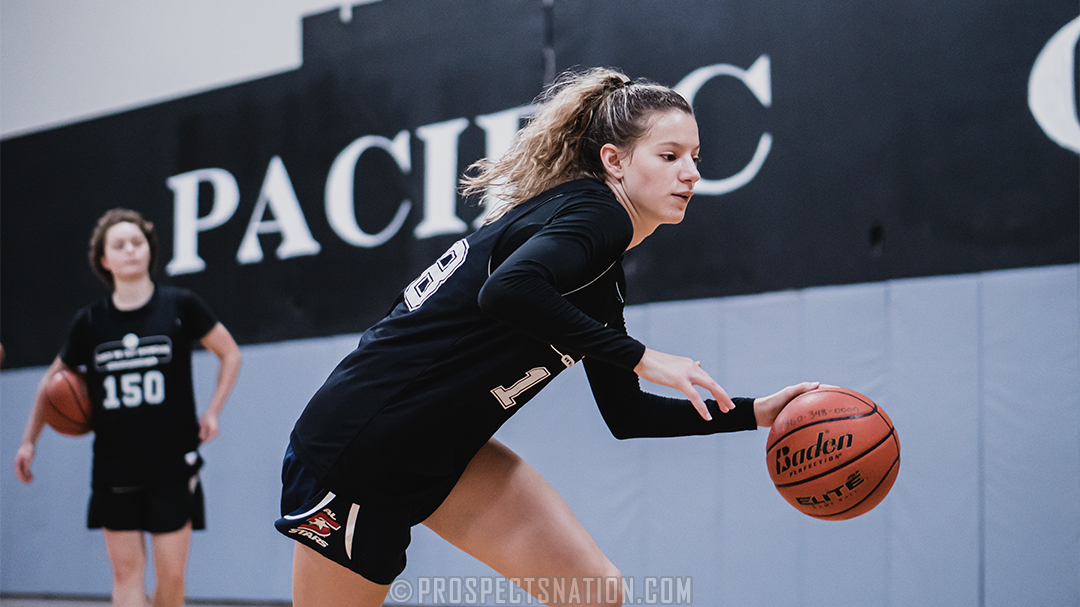 Lomax continues to show us time and again that she's a heady option at the point. She's a hyper competitive player who has terrific vision and the willingness to share the ball and make the right play. She showed consistency on the catch and shoot three as well. She's gotten stronger this year which complements the gritty way she plays.
AROUND THE RIM
Aubrey Amendala, Isabella Lund and Natalie Sumrok of the 90Ten program in Olympia, Washington, showed one common trait, they are up for any and all competition. The physicality and competitiveness is engrained in all three.
Devyn Warns of Renton, Washington, is an available 2021 who will make someone's roster better. She has strength, handle and athleticism to play either guard position at a high level.
Imbie Jones of Bellevue, Washington, was back in action with us for the first time since early summer. She's playing stronger and with more confidence. She's a 2023 swing player a lot of schools are tracking.
Kendra Hicks of Beaverton, Oregon, is a savvy post player who uses her size well in the lane to find scoring angles. She showed soft hands and a good understanding of how to move without the basketball to create for herself.
Ava Smith of Camas, Washington, is having a breakout summer. She grew a couple of inches and is playing with sense of urgency. Her confidence was on full play and combined with her skill set, made for a fantastic weekend.
Lucy Larson of Seattle, Washington, in a 2024 prospect to keep an eye on. She has length and wiggle to her game and doesn't back down from anyone on the floor.
Taylin Smith of Beaverton, Oregon, came into 2020 on a mission and her play over the weekend solidified her status as a fantastic point guard option for a school to add late.
Isabel Sullivan of Sammamish, Washington, is one of the craftiest players in the 2023 class out west. She is now using her deep range to put defenders on ice and blow by.