Things Get Real In Tennessee
Posted
6 years 11 months ago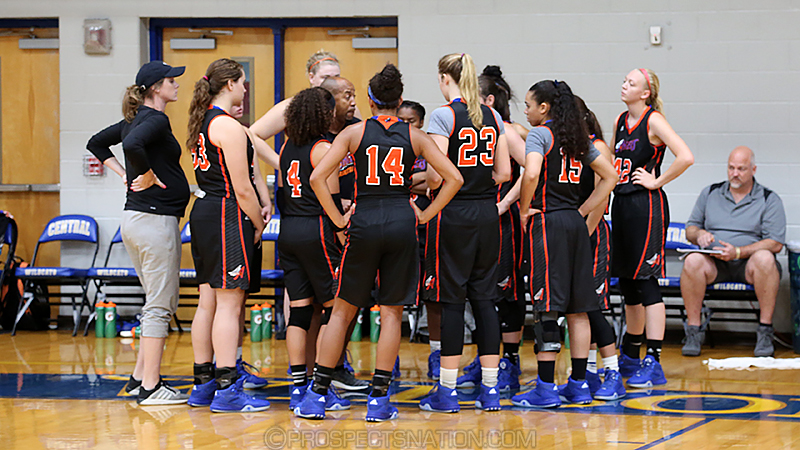 The Cincinnati Angels made a big impression at the PSB Real Deal Session I in Lebanon, Tenn. *Photo by Larry Rhinehart.
LEBANON, Tenn. – The PSB Real Deal Session I took place at Wilson Central high School and saw over 90 teams from east of the Mississippi participate in the one-day showcase. Throughout the day there were a number of standout performances. Here are a few highlight performances from the day.
Morenike Akinrefon (Sayerville, N.J.), Castle 16U National - 2017
As players come off the board and schools look to find sleepers in the 2017 class, Akinrefon is a name that schools will look at. At 5 feet 10 Akinrefon has quality length and the ability to guard multiple positions defensively.
Hannah Barber (Homewood, Ala.), Alabama Southern Starz – 2018
Barber is quickly emerging as one of the elite point guards in the 2018 class. The 5-6 lead guard throws soft, user-friendly passes that set teammates up for easily convertible scoring opportunities. Barber also has the ability to connect on perimeter jumpers off the bounce and the catch. She is following up her EBA Super 64 outing with an exclamation mark.
Laya Hartman (Okemos, Mich.), Indy Lady Gym Rats Gold – 2019
There were plenty of underclassmen who shined on the stage at the PSB Real Deal. Hartman might have shined brightest while playing for coach Mark Stephens. The 5-11 guard lit up the scoreboard while playing against some of the best competition in the showcase. She has a high release with a pretty follow through. Combine that with her ability to shake defenders with her dribble moves and Hartman is on a high trajectory entering her sophomore year in high school.
Bianca Jackson (Montgomery, Ala.), FBC Motton – 2017
Jackson had a big day for Coach Motton. She hit multiple 3-pointers in a showcase game versus Exodus EYBL. Her game winner with less than five seconds on the clock sealed a victory for her team. At 6-0 she has length and athleticism to affect the game inside and out. Yet as she showed on Saturday afternoon, her shooting abilities allow her to put up important points for her team.
Alexis Straw (Lebanon, Ohio), Cincy Angels 16U - 2018
Straw was impressive as she brought energy and effort in her game against the Georgia Hoopstars. At 5-10, Straw is a dynamic perimeter player who showed athleticism on the offensive boards and the ability to handle the ball as a secondary ball handler and make plays off the pass.
AROUND THE RIM
Maggie Brown, a class of 2020 wing from Tennessee Team Pride, showed well today with her size and ability to shoot the ball from the perimeter. In addition to Brown, Tennessee Team Pride guard Jaden Langford, another 2020 grad, was effective playing off the bounce and attacking the rim.
Jala Everette, a class of 2018 guard who plays for Missouri Phenom, was impressive in her game today. Everette connected on six 3-point field goals today.
Carolina All Stars guard Tierra Wilson had a strong day as she managed to push the tempo, distribute the ball, and make plays in transition. Wilson, a 2017 prospect, was a key piece for her team.
Coach Kechan Johnson and the Toledo Thunder have a difference-maker in class of 2017 Mariah White of Ohio. She bounces around the lane as if she is on a pogo stick. She plays with energy and effort and that leads to consistent production around the rim.
Class of 2017 post Oshlynn Brown of Chillicothe, Ohio, is an intriguing prospect. At 6-2 she has the ability to score over people on the block. She uses her lift to shoot over outstretched arms in the paint. She plays for #PSBFamily member We Got Next.

Keil Moore is the Director of Scouting for the JumpOffPlus.com National Scouting Report and international scouting report. He serves on the Naismith Trophy Board of Selectors and has been a member of the women's basketball community for more than eight years as a trainer and evaluator. He can be reached at keil@prospectsnation.com.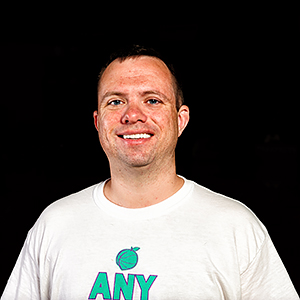 Jonathan Hemingway is the Assistant Director of Scouting for the JumpOffPlus.com National Scouting Report, is on the Naismith Trophy Board of Selectors and owns CoachHemi.com, the go-to source for coaches for X's and O's. He is the floor director of #TeamEBA camps, a site director for #TeamPSB tournaments and can be reached at jonathanhemingway@peachstatebasketball.com.