Nike TOC Parting Thoughts
Posted
3 years 9 months ago
PHOENIX, Arizona – The 2019 Nike Tournament of Champions wrapped up before Christmas. After four days of action the number of players making their impact was impressive.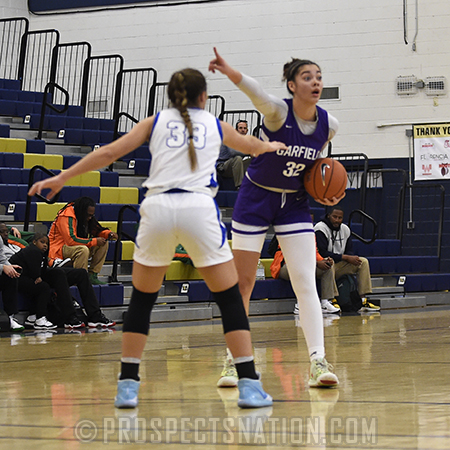 Dalayah Daniels of Seattle, Washington was injured in her second game of the tournament and missed quite a bit of action with her Garfield teammates. But her game play in the opening round, against the eventual champions, La Jolla Country Day, was truly impressive. The Cal commit is an athletic slasher but what is apparent is the game has slowed down big time for this senior. She was the catalyst for the Bulldogs offense for four quarters.
Breya Cunningham of Eastlake, California, has been on our radar for a couple of years. With posts the in-game development usually happens later in their careers but the 6-3 freshman didn't get that memo. Her footwork, touch, and ability to score on either side of the bucket made La Jolla Country Day a team that could play with anyone. Her impact allowed the Waves to keep advancing and ultimately
Tehina PaoPao of Oceanside, California, has been though a lot returning from multiple ACL injuries. Seeing the 5-10 Oregon signee look like her normal explosive self is a sight to see. She put the semifinal game away with a terrific three-possession span. Her deep range and ability to create off the bounce at various levels makes her one of the most dynamic guards in the class. Her performace here should definitely make waves for post season awards, nationally.
Alexis Mark of Chatsworth, California, may not get the recognition that some of her teammates get but if you've ever coached you'll see her value to Sierra Canyon's success is as important as any. She plays multiple positions, defends at a high level and doesn't need isolated touches to make an impact on offense. The Boise State signee continues to compete day in and day out.
Ashley Chevalier, the Texas signee and combo guard for Sierra Canyon can score in bunches. She is crafty with the ball and for her size she finds space to get her shot off. She plays with tremendous confidence on the floor. She showed her scoring mentality here.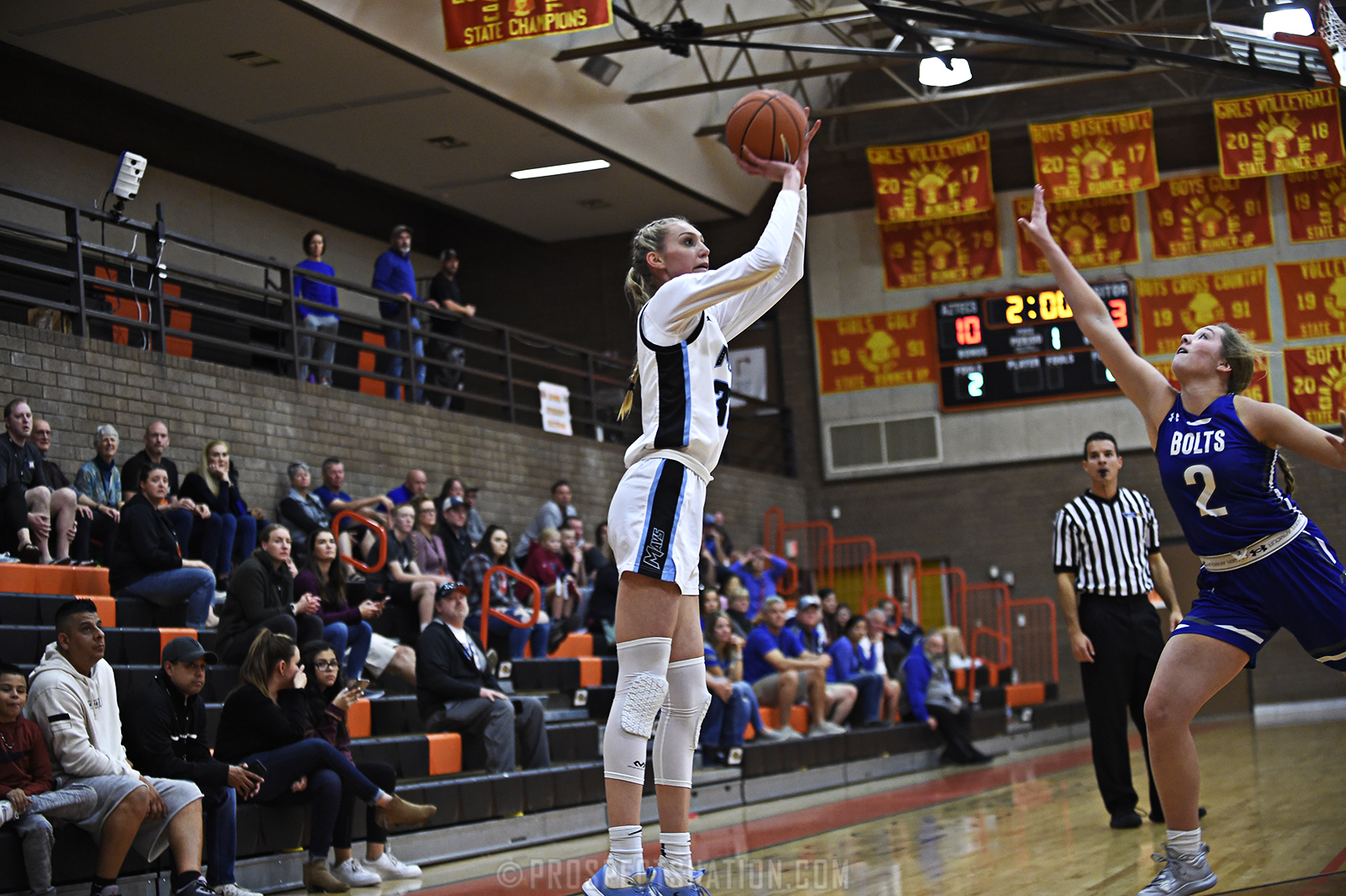 Cameron Brink of Beaverton, Oregon, is one of the nation's top prospects. The 6-5 Stanford signee was mentioned in our day one coverage yet she continued to give reason for more praise. Her jumper used to be the area for improvement but now that area is a strength as she is shooting the three comfortably. She scored on turn around jumpers, drives to the lane and seal and scores in the paint. Her versatility is going to be bad news for the rest of the Pac-12.
AROUND THE RIM
Jess Finney of Scottsdale, Arizona, got some bad news the opening game of the event when her Boise State bound sidekick Anna Ostile went down with an injury. Despite being outgunned in many of the matchups, Finney took on a bigger role, playing point, scorer and leader simultaneously. In the long run this extra pressure should be great for her development though we know she misses her teammate.
Tatyana Claybourne of Queen Creek, Arizona, is a key piece to the Perry High School (Gilberty, Arizona) attack. She has really improved her agility and it has allowed her to be more impactful on the perimeter. She's strong, plays both ends of the floor hard and scored the ball slashing here.
Mary Kay Naro of Beaverton High School (Oregon) is another standout at the TOC bound for Boise State. The coach's daughter lives up the cliché as an extension of the coach on the floor. She is a floor general and shooting the ball much better from long range.
Ally Stedman of Phoenix, Arizona, showed her strength with the ball and her shooting range in a matchup against her club teammates, Finney. After a slow start she really got rolling and showed her favorite spot in the right corner.
Malia Samuels of Des Moines, Washington, is just a freshman, like most of her Eastside Catholic teammates. Not even the flu could stop her from making noise. She fought off illness to show despite her size she is ready to be depended on at the point guard position. Her squad went 3-1 in their first appearance.
Ja'Leah Williams of Pompano Beach, Florida, is an explosive athlete with the length to play multiple positions. She thrives in isolations where she can use her breakdown ability. She gets a lot of paint touches and if the 2021 guard can finish with both hands she'll be a really hard player to defend.

Chris Hansen is managing editor of ProspectsNation.com and serves on the McDonald's All-American and Naismith Trophy selection committees. He was a co-founder of and the national director of scouting for ESPN HoopGurlz from 2005 until 2012 and is the director of the Check Me Out Showcase and ELITE is EARNED events. He can be reached at chris@prospectsnation.com.