Loaded Junior Class At BCS All-American
Posted
3 years 8 months ago
BUFORD, Georgia – The BrandonClayScouting.com All-American Showcase has become the place for prospects looking to get elite competition and media coverage going into the school season. With an alumni list that includes current WNBA standouts Lexie Brown, Kaela Davis, Diamond DeShields, Asia Durr and Jackie Young, the showcase has served as a gateway for the nation's premier prospects to shine. Our third look back focuses on the junior class standouts. Expect all of them to be in the Naismith Trophy All-American Team Watch List discussion in 2020-21 if not this school season.
Feagin of Forest Park, Georgia, established herself as one of the country's premier frontcourt prospects over the past 12 months. She's developed her overall game without losing the interior presence that made her so special in the first place. Feagin can make a legitimate case to being the nation's best shot blocker in high school basketball this season without any regard to classification. Continuing to develop as an interior scorer will only aid her overall production. She's a special prospect with a focused mentality to go with it.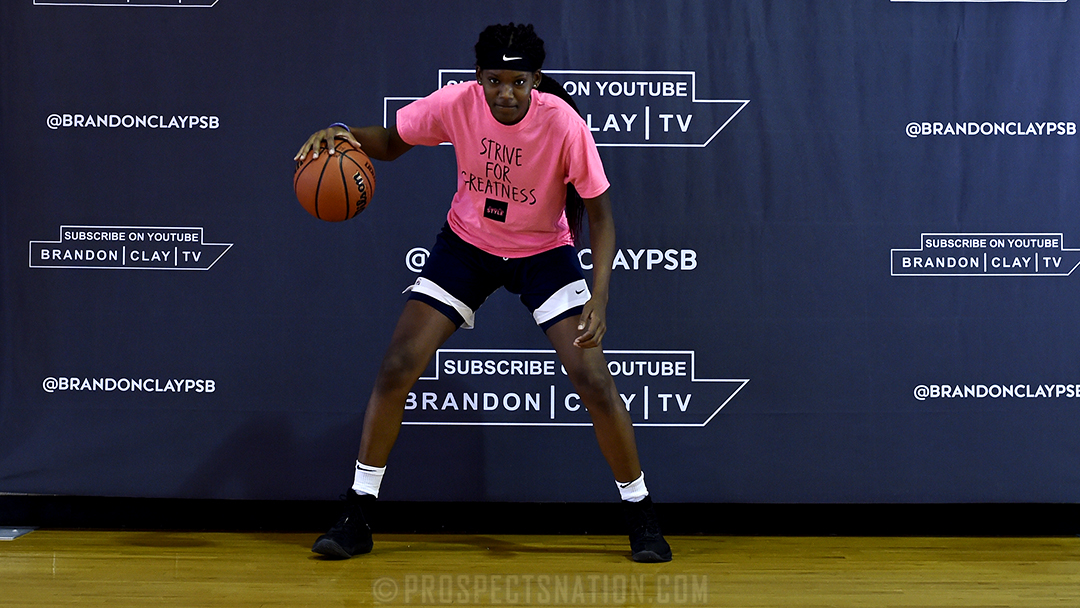 The thing that has caught my eye with McPherson of Danielsville, Ga., is her willingness to work on her game in between evaluations. She shot it better here than she did this time a year. As that continues to round out, so will McPherson's ability to make the game easy for herself. She can get into the lane at will with an explosiveness off the bounce that reminds me of a young Alexis Jones (Los Angeles Sparks guard).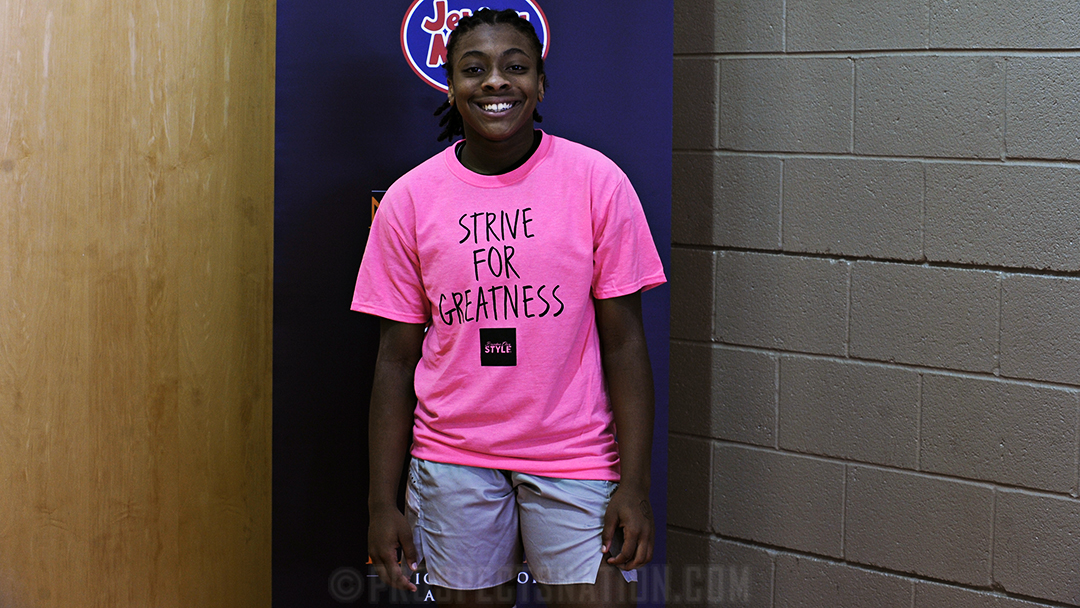 Newman of Indianapolis, Ind., came into this evaluation with a budding national reputation amongst college coaches from all levels. This showing did nothing but entrench her standing as an elite hybrid forward in the class. She has great length and size in the frontcourt. Newman can continue to grow her overall skill set but the athleticism and motor that she plays with are revving at a high level already. Add that to her desire to improve and it's evident that Newman belongs in the discussion at the head of the class.
Consistency in development is vastly underrated. That is exactly what has turned Puckett of Muscle Shoals, Ala., into one of the country's most sought after prospects in her class nationally. She has an uncanny ability to do what she does really well while never trying to get out of her box at inopportune times. In that way, Puckett is the most skilled and versatile frontcourt prospect that I've covered in the 2019 calendar year. She rarely makes an in-game mistake and has all the tools to make the needed play when it's time. In football, she'd be a consistent producer at the quarterback position like Matt Ryan during the 2018 season.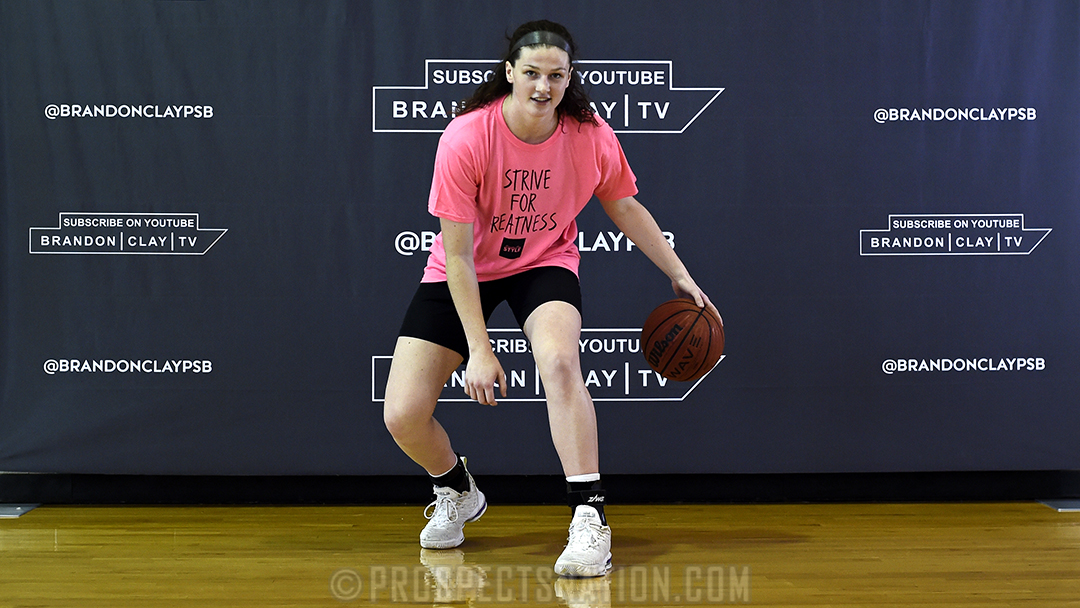 Striplin of Hartford, Ala., has the size and strength to bury opponents behind her offensively. She also has the deft shooting touch to stretch opponents out beyond the 3-point line. Striplin is a perfect example of the new age post player with a game eerily similar to Kylee Watson (Oregon verbal) in the class ahead of her. She's a blue-collar option with a futuristic game. As Striplin gets more comfortable with when and where to exploit certain matchups, her game will continue to grow. She's an elite level option in the class at the stretch 5 spot.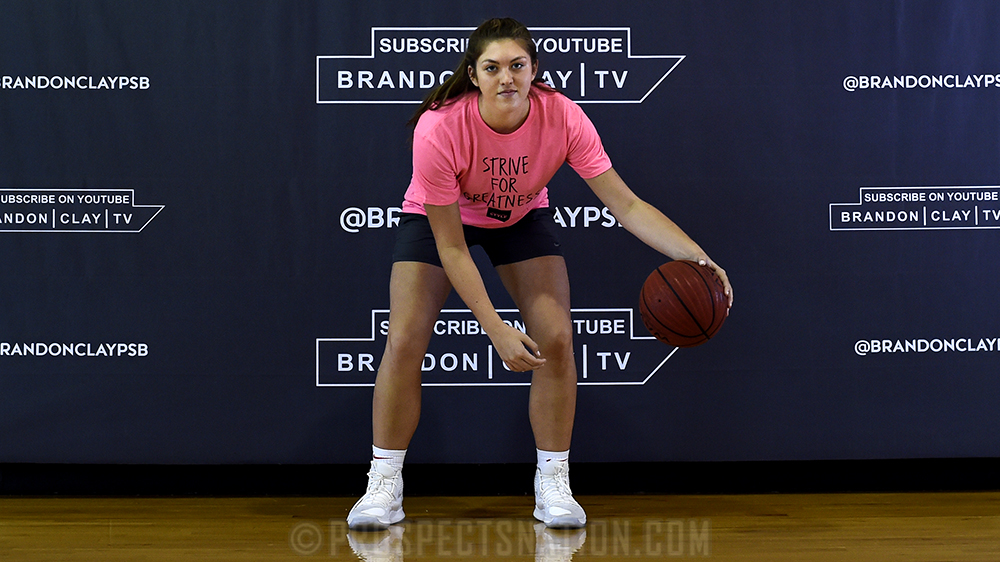 After winning the MVP of the FIBA 16-and-under tournament, it would have been easy for Verhulst of De Soto, Kan., to mentally cruise control through the training sessions. Turns out, the hyper-competitive lead guard did the exact opposite. She was completely locked in to the little details even taking instruction on her free throw shooting in attempts to reach the 90 plus percent club next season. With her ability to handle the tempo of a game, building her shot with an aim on joining the 180 (50 FG-40 3PFG-90 FT) club in college is a logical next step. Verhulst has the skill and work ethic to make that a distinct possibility turn into a reality.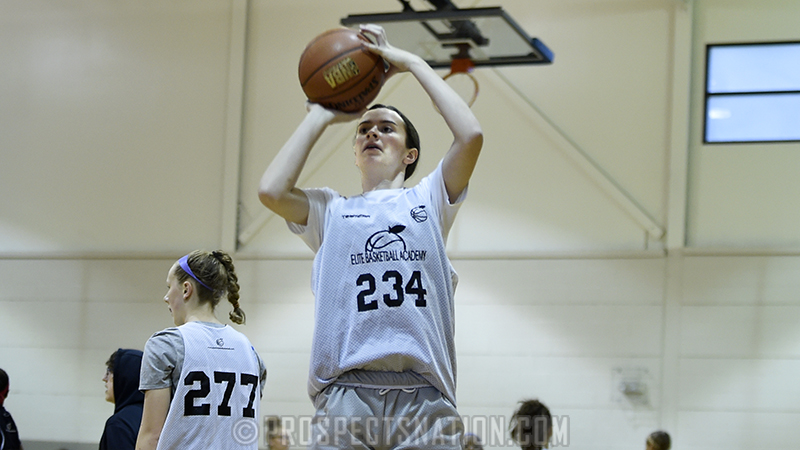 Walsh of Sparta, N.Y., joined Striplin as the future of the stretch 5 position in this setting. Both were capable of posting, defending on the interior then facing the basket. Walsh showed a vast array of skills in the late-July evaluation period then proceeded to add to that here. She's an ultra talented post in that regard. As she keeps getting more in-game experience playing with and against the nation's best, I expect her game to keep becoming more assertive especially in the post on paint touches.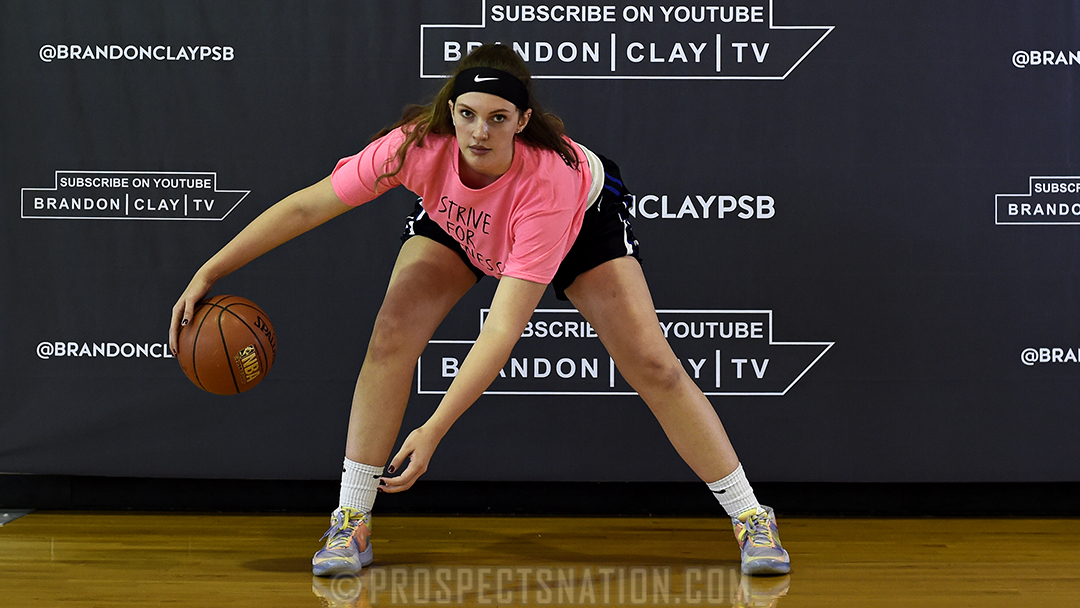 Simply put, Wiggins of Indianapolis, Ind., is a problem off of the bounce. She's a consistent factor making plays offensively. I consider her an elite table setter and a willing distributor at that. As Wiggins jump shot continues to improve, her game will grow. If she can shoot the 3-pointer in the low 30's in college, it will keep opposing defenders honest giving her a chance to use her explosiveness to get by them drawing help defense in the process. An extremely bright mind, Wiggins sees the game and understands concepts as well. She was locked in to the process of getting better surrounded by some of the best in the game.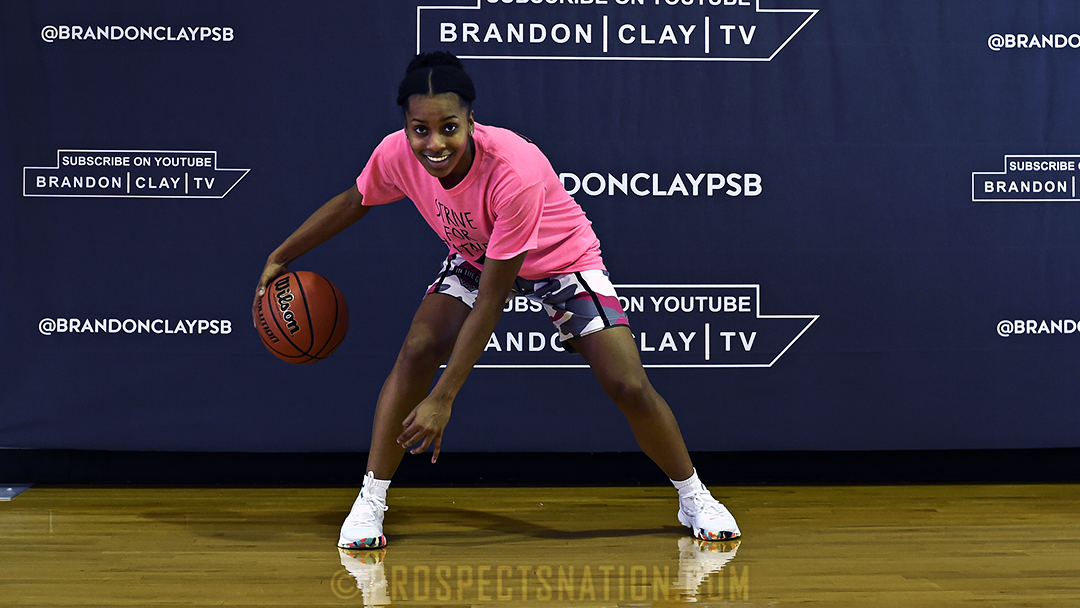 *Photos by Chris Hansen/ProspectsNation.com.
Brandon Clay serves as the WNBA Director of Scouting for ProspectsNation.com and owns The JumpOffPlus.com International Report, which is picked up by more than 150 colleges and universities nationwide. He serves as the Executive Camp Director for the Elite Basketball Academy Camps. He serves on the Naismith Trophy Men's / Women's College Player of the Year Academy and is chairman of the HS Boys / Girls Board of Selectors and is on the McDonald's All-American Selection Committee. He also is the publisher of BrandonClayStyle.com.