First Look: BCT In The ATL
Posted
2 months 2 weeks ago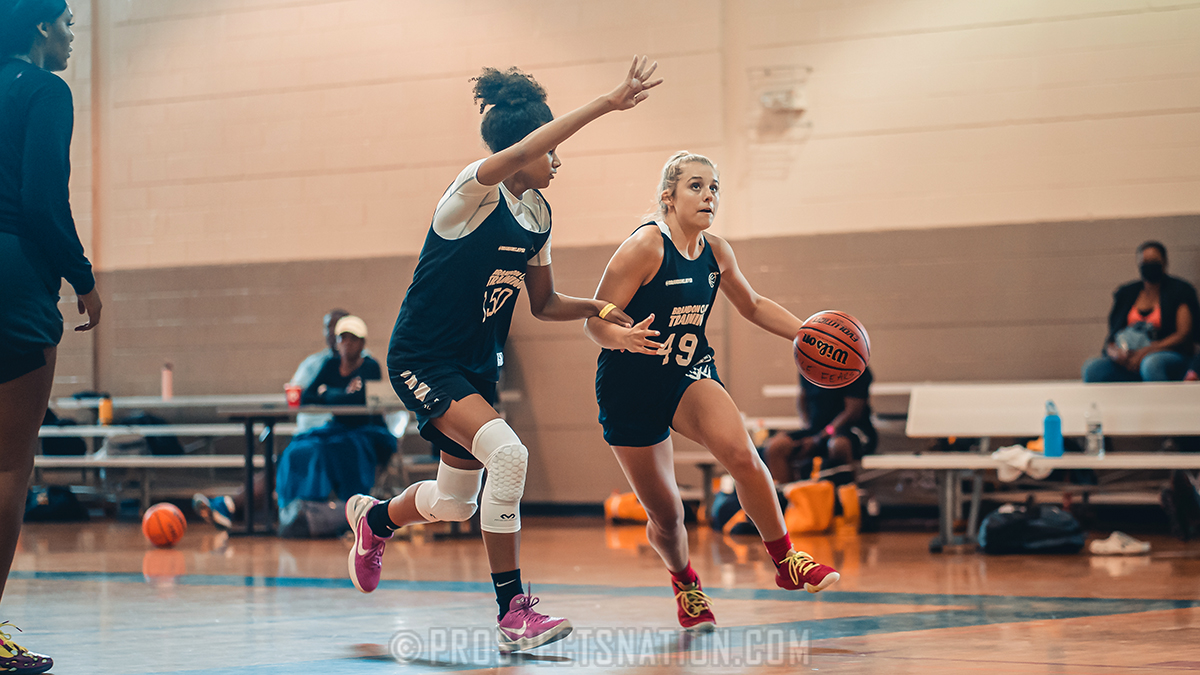 Karson Martin of Woodstock, Georgia, got her work in at BCT before heading out on the summer circuit in July. *Photo by Anthony Lugardo.
BUFORD, Georgia – The first June stop on the Brandon Clay Training Academy Summer Tour was on point from start to finish combining details with execution. Led by multiple Brandon Clay Recruiting Program members, the Academy was action packed. Here's a look at some of the notable players from the Spotlight Shooting Sessions:
Kat Atha (Rome, Georgia), Darlington High School -- 2025
This was our staff's first opportunity to work with Atha. A Class of 2025 guard, Atha has a rare case of having to slow down athleticism to create elite footwork habits. Our staff has no doubt that she'll get there.
Cowart's work ethic is never in question. She is a unique shooting option in the backcourt in that she might be even more comfortable attacking with her off hand than she is with her shooting hand. That said, repetition is key to keep Cowart functioning at her best.
Ellison has grown leaps and bounds since our first session at the beginning of 2020. Her consistency, confidence and follow through were on full display here. Ellison can keep working on her footwork on the move as the next piece to the puzzle.
Green's game seems to grow by the day. She is making shots in game right now that were not in her wheelhouse even six months ago. It's evident that Green is putting the time in on her skill set with plenty of upside in creating her own shot to go.
Hoffman has the potential to be an elite jump shooter. She is long, has a fluid shooting stroke and the moxie to make shots from anywhere on the floor. Her confidence grew just inside this session ending the day with two straight 24-foot 3-pointers with ideal shooting form.

Martin has grown leaps and bounds from our first session years ago. She has the skill set of a polished perimeter player and is coupling that with the ability to make shots from deep. Martin's progression as a poised shooter, scorer has her in a good position going into the July evaluation period.

Brandon Clay serves as the Director of Scouting for ProspectsNation.com and owns The BrandonClayScouting.com Evaluation Report, which is read by more than 200 colleges and universities nationwide. He also serves as the Executive Skills Director for the Brandon Clay Scouting Academy Series.