CoachHemi.com Summer Showcase -- Kentucky
Posted
8 months 2 days ago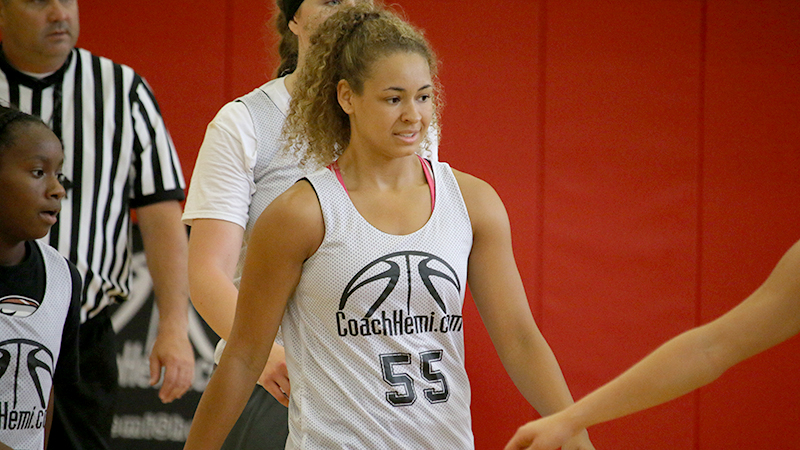 Mykasa Robinson is back from her knee injury and looking to explode back on the scene this summer. *Photo by JD Davis.
ASHLAND, Kentucky – Sixty players from across the Midwest converged upon Boyd County High School to train, compete and gain valuable exposure during the month of June. Here is a look back at players who are primed for big jumps during the month of July and beyond.
Committed Stars
Just two months removed from giving her verbal commitment to Louisville, Robinson appeared to be a player who is most hungry for improvement. She was not slowed by an eight-hour drive from returning from high school team camp on Saturday morning. She was easily one of the most energetic players at the camp during drills. And when it came time for competitive situations, the 5-foot-8 combo guard showed off her exciting athleticism and play-making ability. Although it is slightly premature to talk next season's post season awards, she looks like a solid candidate for the Naismith Trophy Watch List that will be release in November of this year.
#CoachHemiShowcase

'18 Louisville commit Mykasa Robinson (@mykasa_baller23) is able to heat up QUICK. @CoachHemi @ProspectsNation pic.twitter.com/3WnJvjj5l3

— Jonathan Hemingway (@JLHemingwayPSB) June 18, 2017
Like Robinson, Wheeler had relatively little to prove in terms next level projection. The 5-6 point guard gave her commitment to Marshall University during the high school season and cracked the Elite 100 in this year's expansion. However, her work ethic and motor during the camp reflected a player who is still trying to prove her worth. She is a playmaker with the ball in her hands. Wheeler can deliver the ball to her teammates with accurate passes and can connect with long range jump shots.
On the Rise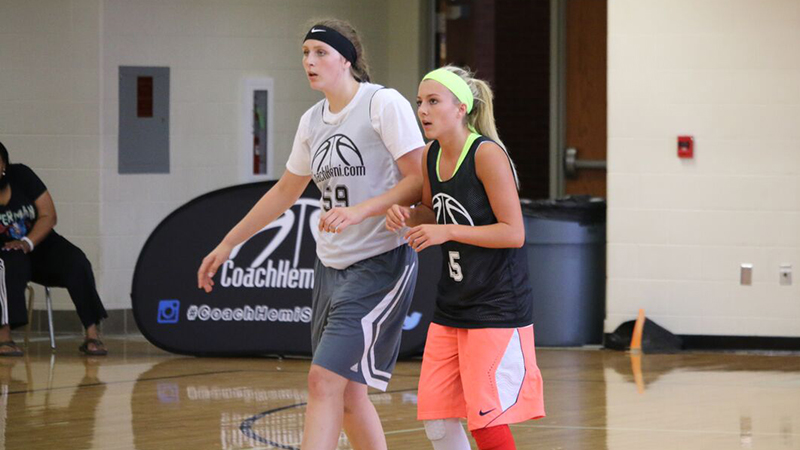 Ashley Blankenship and Harley Paytner matchup in Ashland. *Photo by JD Davis.
Shears has quietly improved her game over the past 18 months. The lefty does a great job of leading teammates to open shots with touch on her bounce passes. Now standing at 5-9, Shears also has the length to score over smaller defenders in the lane. Her ability to hit perimeter jumpers while mixing up her downhill attacks give her a skill set that should draw attention during the July viewing periods.
Ashley Blankenship (Minford, Ohio), West Virginia Thunder – 2019
Post players with size and the ability to score the ball are one of the most coveted type of players on the recruiting trail. Blankenship fit that profile at camp. At 6-3 she has the length to affect the game in the lane. She also showed touch on her post moves with her back to the basket. Impressively Blankenship showed moves to score over either shoulder, which is a rare find for prospects at this level.
Maleaha Bell (Winchester, Kentucky), OverTime Performance – 2019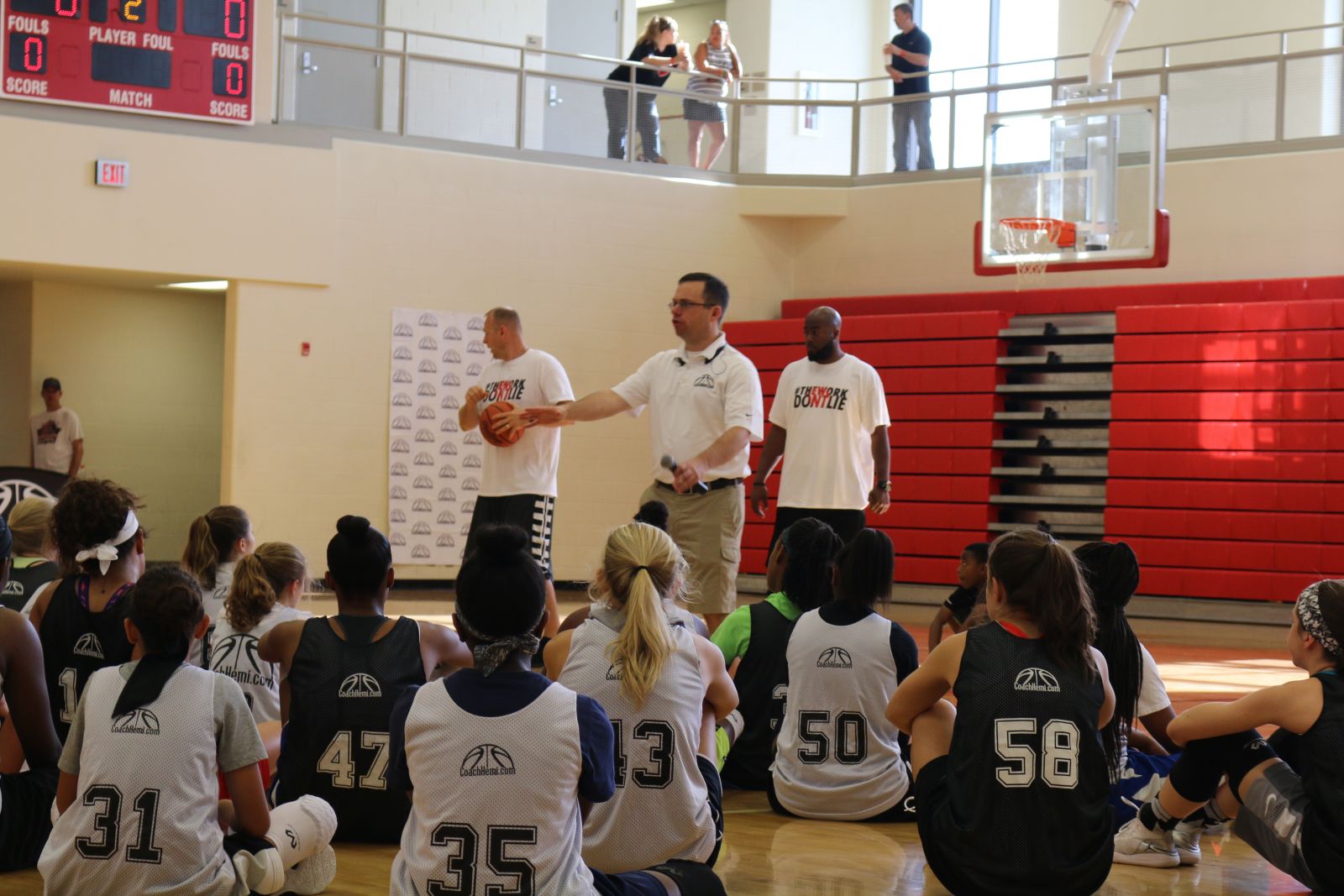 Bell is the type of player that is exciting to track. She has athleticism and size that allows her to enforce her will in the lane. The 5-10 forward worked efficiently in the pick and roll action while also being an effective rebounder. What is the most intriguing about Bell is her perimeter upside. She showed polish with her footwork while facing the basket to pair with ball skill that can allow her to play on the wing full time. She still has work to put in before we see her production meet her potential, but her play at the camp set the ceiling high.
Maaliya Owens (Georgetown, Kentucky), OverTime Performance – 2019
Owens has the skill set that is always in need at the next level -- shot making. The 5-8 wing came into the camp ripping the nets in drills and converted that into makes into 5/5 game play later in the day. She has an ideal frame with broad shoulders, which is an indication that she could turn into a solid two-way player.
Paytner exerted herself as one of the better shooters on day one of the camp. Her performance during the camp's 3 on 3 tournament powered her team to a championship over Robinson's team. The left-handed combo guard can get her shot off quickly from range and can do it accurately. Her high energy attitude continues to be a reason why she can play big minutes, because she is more than a one-dimensional specialist.
#CoachHemiShowcase

2021 Harley Paytner (@HarleyDustyn14) shoots it so well you have no choice but to respect it. @kentuckypremier pic.twitter.com/LMGMMRuIAT

— Jonathan Hemingway (@CoachHemi) June 18, 2017
Kenady Tompkins (Georgetown, Kentucky), Overtime Performance – 2021
Tompkins was easily one of the biggest attractions at the camp with her scoring ability. She posted up strong and can score efficiently with her back to the bucket. Tompkins is far from a one-dimensional player as she proved she can take the ball end to end on the break. Her mobility and shooting touch project positively for her future.
Aliyah Williams (St. Louis, Missouri), Missouri Phenom – 2021
Williams has the pedigree to be a very good point guard in the future. Not only does she play for the same travel team that Alecia Sutton (Texas) did, she also attends the same high school that McDonald's All-American attended, Parkway North. Williams made plays all weekend long as she slashed, scored and dished to teammates. She is different from Sutton, because she stands at only 5-2. Nevertheless Williams competed versus the upperclassman in the camp and exerted herself as one of the best playmakers in the gym on both days.
Around The Rim
Class of 2021 guard Neveah Cook of West Virginia Elite showed a great skill set this weekend. The 5-2 guard showed the ability to use either hand to finish.
Class of 2021 guard Ella Doseck of Rush Elite is a savvy prospect. She made plays on both ends of the court.
Even though she was one of the youngest, class of 2024 guard Lacee Smith of D1 Greyhounds still made some big plays. She is a solid handler with a mature IQ.
Class of 2021 wing-forward Kara King of Midwest Takeover is a highly productive player. She can score in the post, but she is also a solid perimeter jump shooter.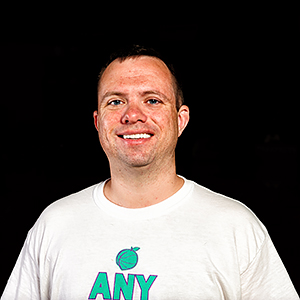 Jonathan Hemingway is the Assistant Director of Scouting for the JumpOffPlus.com National Scouting Report, is on the Naismith Trophy Board of Selectors and owns CoachHemi.com, the go-to source for coaches for X's and O's. He is the floor director of #TeamEBA camps, a site director for #TeamPSB tournaments and can be reached at jonathanhemingway@peachstatebasketball.com.