Chicagoland Invitational Underclass -- 2015
Posted
8 years 8 months ago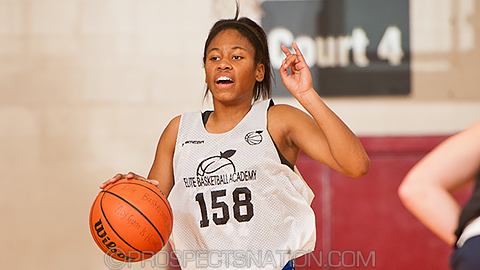 Tyasha Harris was one of the standouts at the Chicagoland Invitational. *Photo by Ty Freeman.
Tweet
PALATINE, Ill. - Fremd High School is home to one of the premier girls programs in the state right now. So it comes as no surprise that coach Dave Yates was able to assemble some of the region's elite high school teams to showcase their talents in front of college coaches. Here is our take on some of the top underclass prospects on hand:
Dana Evans of Gary, Ind., is a big time point guard in the class of 2017. She showed the crowd why she is currently the No. 22 ranked prospect in the ELITE 25 nationally. At 5 feet 5, Evans might not possess prototypical size but she has a similar speed-skill package to Connecticut commit Crystal Dangerfield. Her game was on full display as she led Westside HS to a win.
Class of 2016 guard Kiara Lewis of Chicago, Ill., is an ELITE 100 caliber prospect on the perimeter. Look for the Whitney Young High product to be included when we expand the rankings in the coming weeks. Coming off of an injury that held her out last summer, she is a dynamic guard who went toe-to-toe with classmate No. 25 Tyasha Harris of Indianapolis. Lewis more than held her own in the matchup on this day finishing with 25 points on the night.
Speaking of Harris, the 5-10 guard continues to show why she is one of the country's most sought after recruits. Despite early foul trouble that limited her first half minutes against Whitney Young, Harris still put together a quality day that included a barrage of points against the host team later in the day.
Class of 2016 post Jeannie Boehm of Winnetka, Ill. (New Trier HS), put in a monster performance. The No. 26 ranked prep in the ELITE 60, she is one of the premier interior players in the junior class. A four-star post, Boehm will work from block to block consistently with touch using either hand.
Read more about Boehm from the summer.
Darby Foresman of Indianapolis, Ind., is ranked No. 38 in the class of 2016. The junior post gave her future college assistant Rhet Wizerba a first-hand look at what she'll provide to the Hoosier roster in a couple of seasons. Foresman shot the trail 3-pointer, finished at the rim and rebounded on both ends of the floor.
Class of 2016 point guard Kathleen Doyle of Lisle, Ill., is a distributing specialist. At 5-8, Doyle has good size and the ability to hit the pull-up jump shot between 10 to 15 feet. She was a stock riser here at this event with Princeton coach Courtney Banghart on hand to watch.
Jaida Green of Lisle, Ill. is another potential class of 2016 ELITE 100 caliber option at the forward position. At 6-2, she's versatile with the ability to make the open 3-pointer. We will keep an eye on her over the next six months. Follow @BrandonClayPSB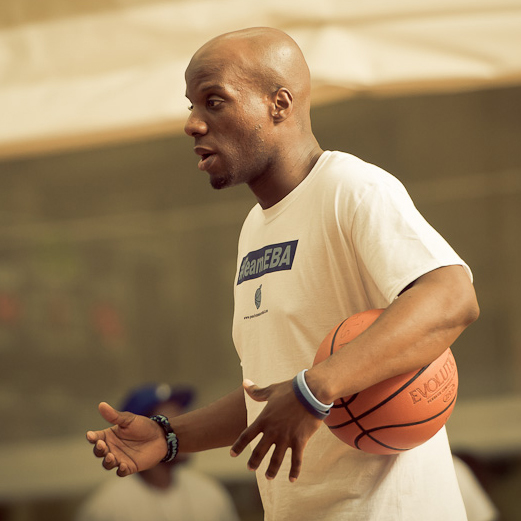 Clay is the owner of the JumpOffPlus.com International Scouting Report, PeachStateBasketball.com and ProspectsNation.com. He can be reached at brandon@prospectsnation.com.