BCS All American Camp Senior Risers
Posted
3 years 1 month ago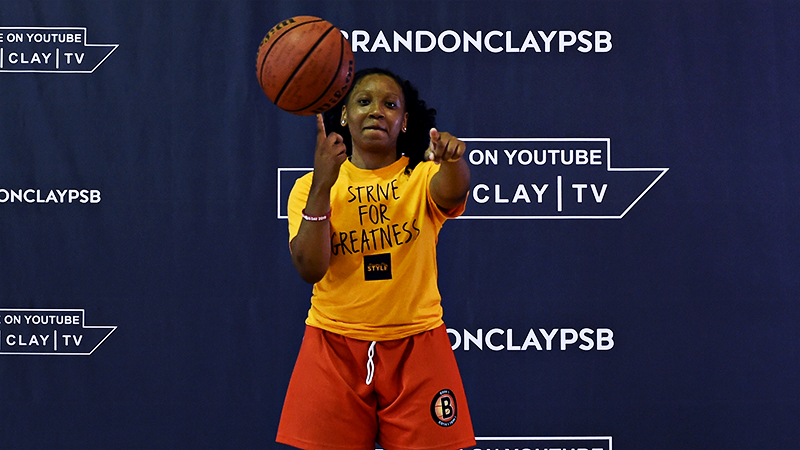 Maniya Custis put on a performance for the ages at the BrandonClayScouting.com All-American Camp. *Photo by Chris Hansen.
BUFORD, Georgia – The BrandonClayScouting.com All-American Showcase has become the place for prospects looking to get elite competition and media coverage going into the school season. With an alumni list that includes current WNBA standouts Lexie Brown, Kaela Davis, Diamond DeShields, Asia Durr and Jackie Young, the showcase has served as a gateway for the nation's premier prospects to shine. Our first look back focuses on the senior class rising stars. All seven of them earned words by playing their style and not deviating from it this weekend:
Aalia Carlson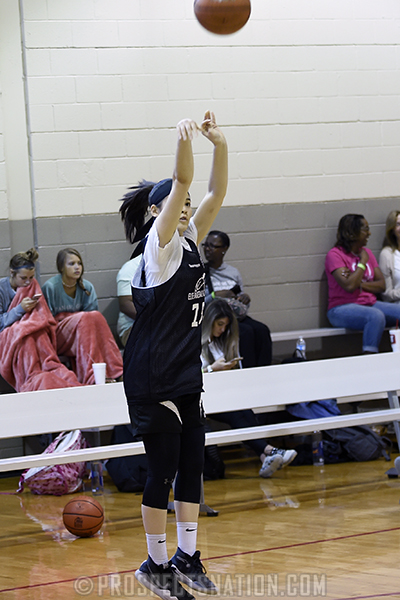 Carlson of Zionsville, Ind., was a new name on our radar this weekend. She's a shot maker from the outside going toe-to-toe with Elite 25 prospect Sydney Parrish (Oregon verbal) in our 3-point contest on Saturday night. Carlson's ability to let it fly coupled with her academic prowess off the court makes her a MUST recruit for high academics programs still needing a long-range threat on the perimeter.
Maniya Custis
Custis of N.J., came in ready to show and prove. The future Central Florida point guard found her rhythm down the stretch in the first game on Sunday. Playing with a roster full of nationally ranked prospects, Custis went on an epic run that might go down as the best in BCSAllAmerican history. She converted on three straight 3-pointers and a pair of layups to bring her team back for the win.
Dayjah Chmielewski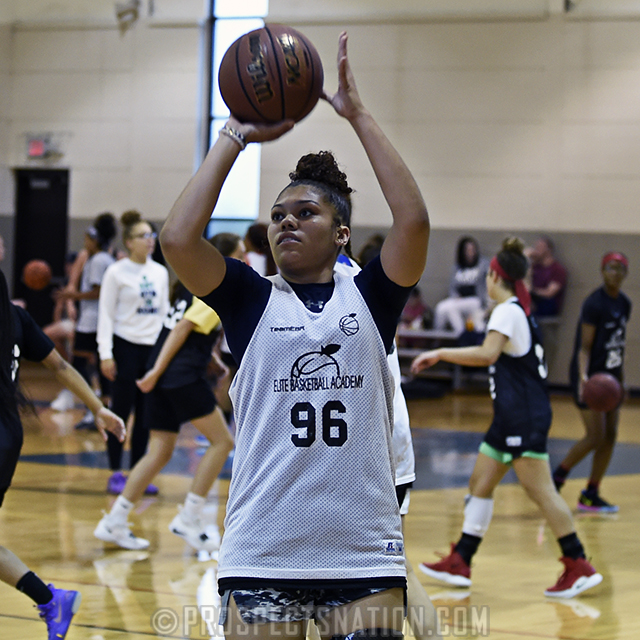 After missing a good portion of the 2018-19 season with a major injury, Chmielewski of ill., impressed at the nation's premier individual showcase largely by doing whatever it took to be effective. She didn't force or press her game but picked her spots to be assertive wisely. Chimelewski has the size and strength to be a powerful option at either forward spot. As she continues to round back into form, she could potentially be a power off guard as well.
Ashley Tudor
Armed with both length and skill, Tudor of Ohio is a tough matchup in the frontcourt. She has the skill to play multiple positions with the skill to create off the bounce. Tudor was more than willing to do the little things around the basket as well to make plays. In that regard, she's a high level utility option at the forward position.
Sophia D'Oliveria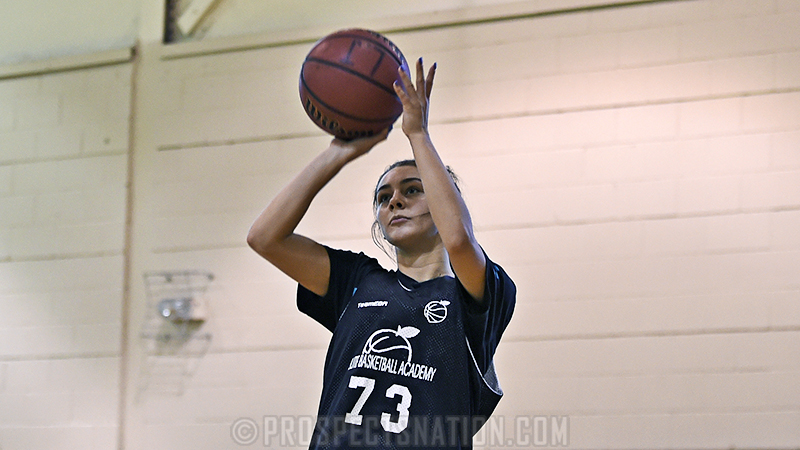 D'Oliveria of Dawsonville, Ga., is one of my favorite off the ball guards in the state of Georgia. She never forces the issue with her game and always makes the right basketball play. D'Oliveria has the skill set to be a consistent factor shooting the ball from the outside and has improved her skill off the bounce as well. Like Carlson, Sophia is a high academic option as well and her current recruiting reflects that.
Riley Donahue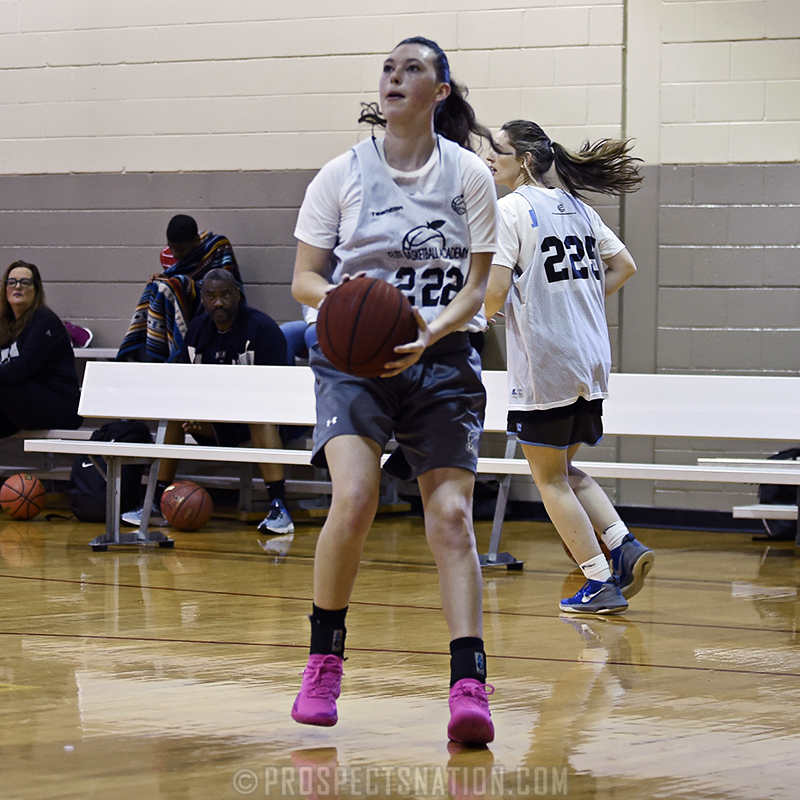 In addition to be one of the coolest customers in the gym this weekend, Donahue of Dunwoody, Ga., is a certified shot maker. She stepped to the line late and hit two big free throws to ice the game that the aforementioned Custis helped lift their team back into. Donahue is dedicated to her craft even earning recognition from ProspectsNation.com Managing Editor, Chris Hansen, for getting to the gym early on Saturday to get shots up before the session started.
Yasmin Ott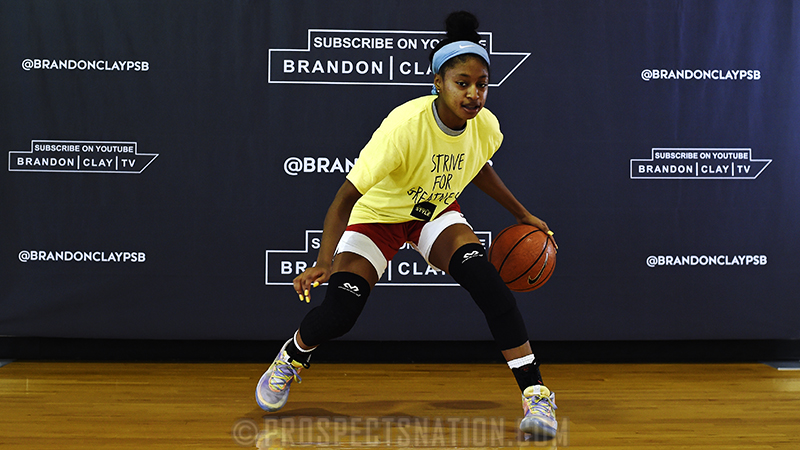 Ott of Little Rock, Ark., has a skill set that lends itself to this type of elite competitive environment. When she allows the game to come her way, Ott is a more than capable shot maker and distributor. She is a legitimate option for teams still eyeing a lead guard to target in the senior class this fall.

Brandon Clay serves as the WNBA Director of Scouting for ProspectsNation.com and owns The JumpOffPlus.com International Report, which is picked up by more than 150 colleges and universities nationwide. He serves as the Executive Camp Director for the Elite Basketball Academy Camps. He serves on the Naismith Trophy Men's / Women's College Player of the Year Academy and is chairman of the HS Boys / Girls Board of Selectors and is on the McDonald's All-American Selection Committee. He also is the publisher of BrandonClayStyle.com.