Posted
4 months 16 hours ago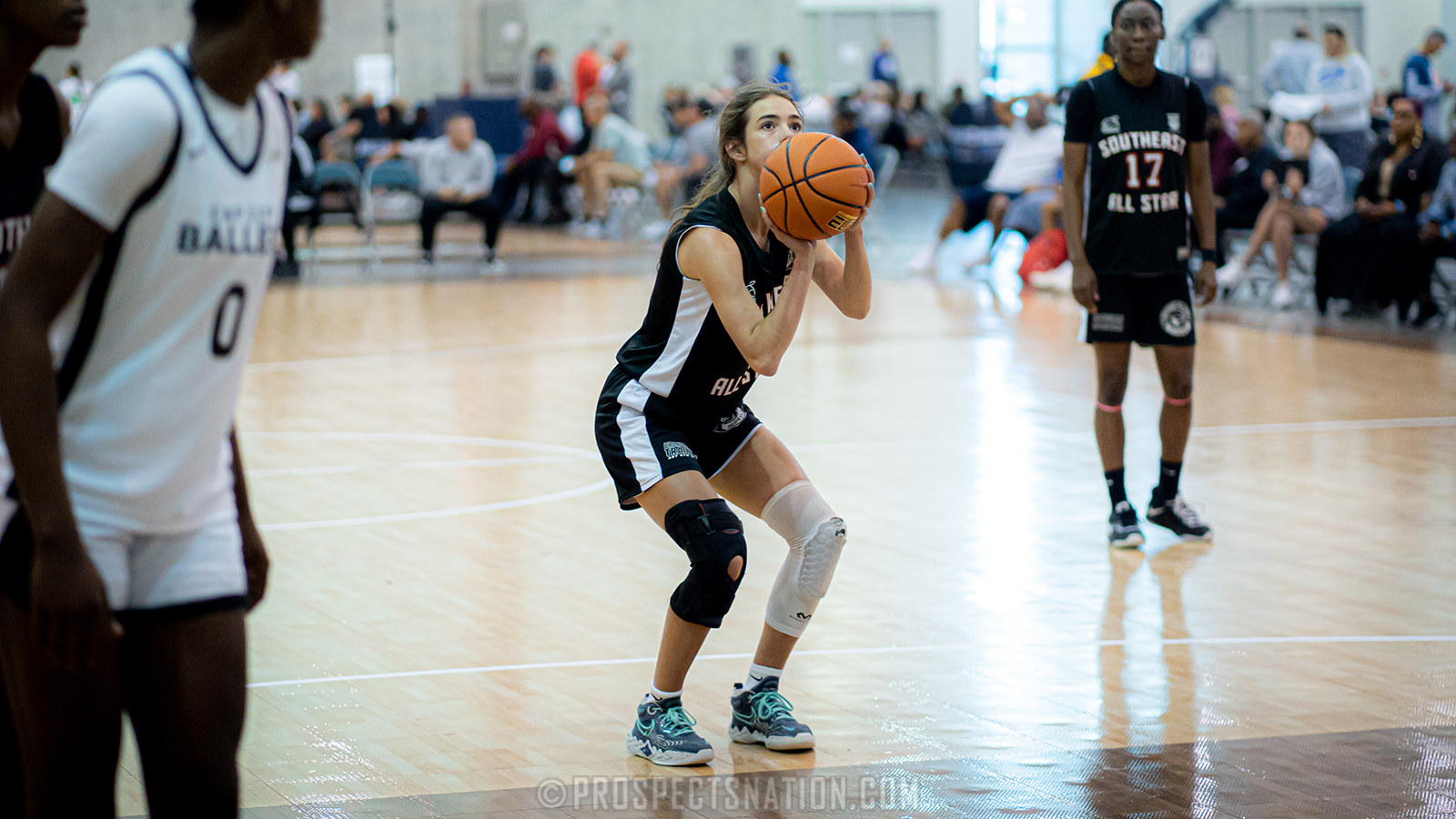 Kyia Barrett competes with her Southeast Allstars team in the first session of the Nike TOC Champions League. *Photo by Anthony Lugardo.
Last Thursday, Anderson University landed one of the bigger commitments of coach Jonathon Barbaree's tenure at the South Atlantic Conference school landing Class of 2024 guard Kyia Barrett of Cornelia, Georgia. Barrett, who was named Region Player of the Year, led her Habersham Central roster to the Sweet 16 during the spring. She turned down interest from schools up and down the Eastern Seaboard including an offer from UNC-Asheville to commit to Anderson.
Barrett's pledge marks the second Southeast All Stars club member of this recruiting cycle to pledge to Anderson as she joins Izzy Proffitt of Knoxville, Tennessee. Barbaree and his staff have been courtside at all Barrett's games this spring. A 5-foot-11 guard, Barrett brings a combination of versatility and shot making that should allow her to play all three perimeter positions based on matchups and personnel.

Barrett had an elite school season. She finished averaging just shy of 20 points while stacking the categories nightly in assists and rebounds as well. She had 26 points, eight rebounds and seven assists in the first round of the state tournament. In that regard, Barrett's game has done exactly what I projected as her confidence and leadership went to new heights this season. She has turned into one of the better jump shooters inside the Peach State.

Brandon Clay serves as the Director of Scouting for ProspectsNation.com and owns The BrandonClayScouting.com Evaluation Report, which is read by more than 200 colleges and universities nationwide. He also serves as the Executive Skills Director for the Brandon Clay Scouting Academy Series.