Posted
5 months 4 weeks ago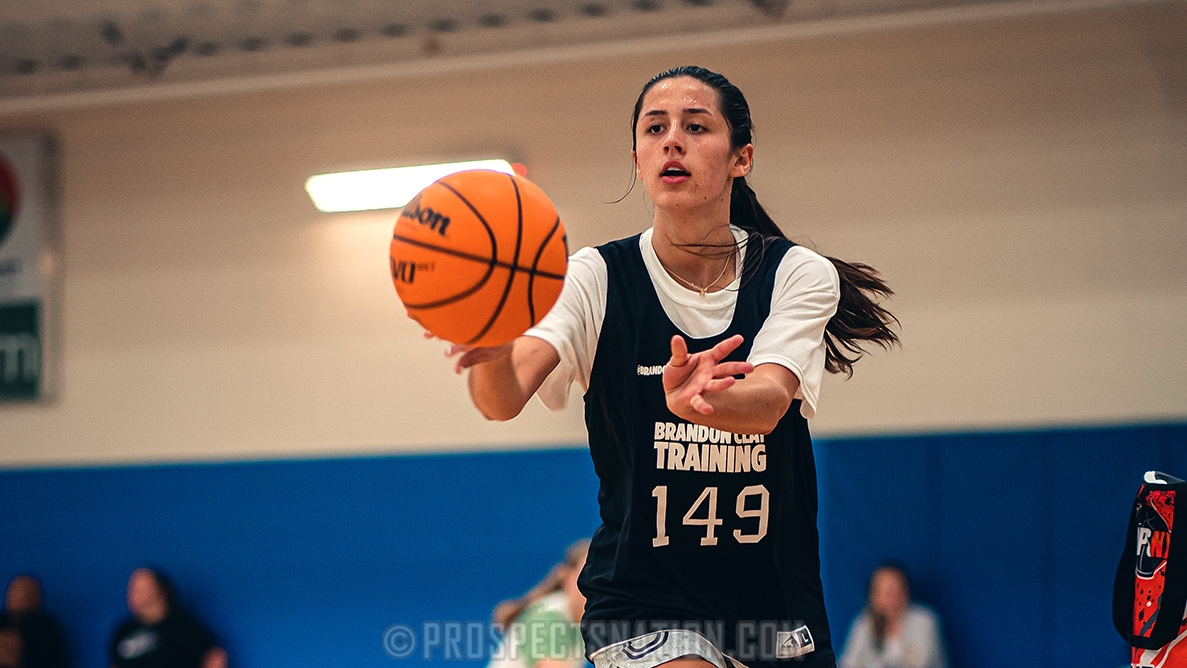 Addison Deal of Ladera Ranch, California, made the trip to Georgia to train at the BC Summer Showcase. *Photo by Anthony Lugardo.
BUFORD, Georgia – The Brandon Clay Summer Showcase allowed some of the nation's elite prospects to take center stage going into the month of June. We offered a spotlight training session ahead of the start of the sessions. Here are the second set takeaways from that workout:

Deal flew over 2,000 miles one way to train with me last weekend. After getting an offer from Georgia on a visit during the day Friday, Deal came in ready to work. Her bounce, outside range and leadership remind me of Kelsey Plum at the same stage. Deal has the capability to impact the game on both ends and is a leader in that regard. She hit a couple of tough walk up 3-pointers that looked like the ones Jimmy Butler took in Game Seven of the Eastern Conference Finals. Those are tough shots that speak to the time Deal has put in on her skill set.
Madison Heiss (Dallas, Texas), Land Park – 2023

Fresh off of a Buffalo offer, this was our staff's first chance to work with Heiss. She has the skill and ability to be an effective shot maker on the college level. Heiss willingness to do whatever is asked inside of games only enhances her shooting ability. She is more than comfortable letting it fly from beyond the arc. Heiss has every chance to be a major stock riser on the circuit in July.

Monson's confidence has a shooter has grown leaps and bounds over the last 12 months. She is a willing shooter out to the 24 foot mark right now. Her mechanics continue to improve. As a result, Monson is consistently looking for chances to let it fly from deep. Add that to her willingness to play on both ends of the floor and Monson projects as a true 3-and-D type for Purdue upon arrival in West LaFayette.

Thompson really got it going this weekend. It's easy to overlook the fact that she is one of the youngest prospects in the country to hold multiple scholarship offers already. Thompson has the range on her outside shot and moxie with the ball in her hands to be a consistent threat on the perimeter. More importantly, she is learning the importance of being locked in every drill or game.

Brandon Clay serves as the Director of Scouting for ProspectsNation.com and owns The BrandonClayScouting.com Evaluation Report, which is read by more than 200 colleges and universities nationwide. He also serves as the Executive Skills Director for the Brandon Clay Scouting Academy Series.