WWL: CoachHemi.com Spring Showcase
Posted
7 years 6 months ago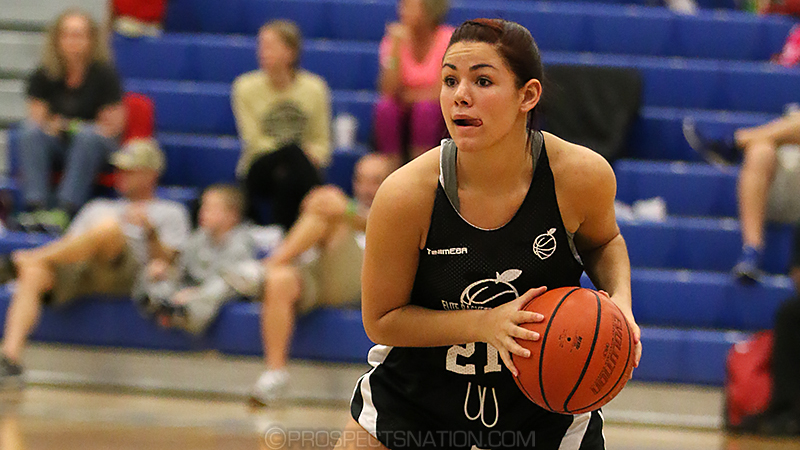 Jessee Wallis continues to show she will be a great spring addition to someone's recruiting class. *Photo by Nakita Hemingway.
LEBANON, Tenn., - The third annual CoachHemi.com Spring Showcase provided individuals the chance to play in front of national media. This showcase camp blended skill work and competitive game play to challenge players in multiple ways. With travel basketball season on the horizon, this camp provided a glimpse of some of the top names from the Midwest and Southeast. Here is part two of the top standouts from the camp.
Jessee Wallis – (Dayton, Tenn.), Rhea County HS – 2016
Wallis emerged as the top unsigned senior in the State of Tennessee after yet another solid performance this March. In a game full of college prospects, Wallis knocked down numerous jumpers and affected in other ways on Sunday afternoon. While shooting projects to be her specialty at the next level, the 5-foot-9 guard has the size, energy and willpower to play on both ends of the floor. She has visits scheduled with Rider and Palm Beach Atlantic in the upcoming weeks. Expect interest to pick up heading into the late signing period as coaches look to fill out their 2016 signing classes.
Emily Beard – (Dickson, Tenn.), Dickson County HS – 2017
After helping her high school team to the TSSAA State Tournament, Beard showed up to the Showcase as one of the most prolific shooters in the Volunteer State. Beard is a dangerous offensive weapon with a 3-point percentage over 50-percent on the year. She showed that consistency once again on Sunday afternoon. The combo-guard is crafty at getting her shot off of the dribble and is adept at hitting the floater over bigger defenders in the lane. Beard most recently has heard from Southern Illinois while also holding offers from a number of schools in state. Count on her to have a big April on the EYBL circuit.
Brinae Alexander – (Murfreesboro, Tenn.), Riverdale – 2018
One of the more impressive statements made on this weekend was by a player who seemingly has it all heading into the April evaluation weekends. Alexander recently entered the ELITE 60 in her class and just capped a high school season with a state championship on Saturday evening. She still showed up early Sunday morning to go through drills and compete in games at the showcase. Alexander's versatility, skill and athleticism make her one of the more productive players in her class.
Jordan Elder – (Joiner, Ark.), Rivercrest HS – 2018
This showcase provided our staff the first look at Elder, a 5-7 point guard. There had been a lot talk heading into the camp about how talented Elder was and she lived up to those expectations. The strength of her game centers on her skill and her ability to stay calm under pressure. She flew through the skill workouts like a seasoned veteran. Yet it was her production in game play that made her one of the top guards in the camp. She is a shot maker and an efficient distributor from the point. We will keep Elder on the radar as she heads into travel ball season.
Madison Griggs – (Cordova, Tenn.), Houston HS – 2019
Griggs emerged as one of the better freshman in the building last weekend. Her play-making ability in the 3-on-3 competition garnered attention from everyone in the building. She has a sense of how to get her shot off the move. Combine that with her lanky 5-8 frame and she becomes a difficult match-up for many smaller guards.
Sydney Gillham – (Walnut Ridge, Ark.), Hoxie HS – 2019
Our first impression of the 5-11 wing-forward was a positive one. She impacted the game on the defensive end by blocking shots and snagging rebounds. Although she has perimeter skill, she embraced the interior role that is asked at times of taller players in a camp setting. On the offensive end, she has range and ball skill to play facing the basket effectively. Given her skillset and size, Gillham reminds us of current George Washington freshman Kelsi Mahoney at the same age. She still has pieces to add and skills to polish, but she is off to a good start after her freshman year of high school.
Sydnie Hall – (Hazard, Ky.), Perry Central HS – 2020
Hall showed why she was a standout player for her high school team, as an eighth grader, last weekend. She is a steady ballhandler and makes solid decisions on the court. Her ability to read the defense keeps her from getting into comprising positions. At one point, she led the break, probed the defense, recognized that she did not have numbers and then back-dribbled into an open 3-pointer. She is polished point guard that will play for coach Will Trumm and the Kentucky Premier organization this year.
Madison Henegar – (Murfreesboro, Tenn.), - Christiana MS – 2020
Henegar has attended several showcase camps over the past three years. Every year she gets a little better and a little taller. She now stands at 5-10 and still has the guard skills she had when smaller. She displayed range on her jumper and even a willingness to play tough in the lane. Look for Henegar to continue to mature and become one of the more promising players to emerge from Middle Tennessee in future years.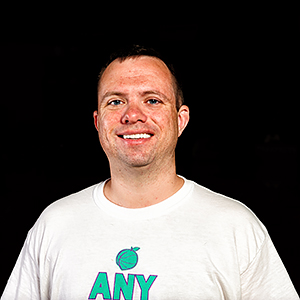 Jonathan Hemingway is the Assistant Director of Scouting for the JumpOffPlus.com National Scouting Report, is on the Naismith Trophy Board of Selectors and owns CoachHemi.com, the go-to source for coaches for X's and O's. He is the floor director of #TeamEBA camps, a site director for #TeamPSB tournaments and can be reached at jonathanhemingway@peachstatebasketball.com.