Vols Land Horston, USC And UW Score Too
Posted
5 years 1 month ago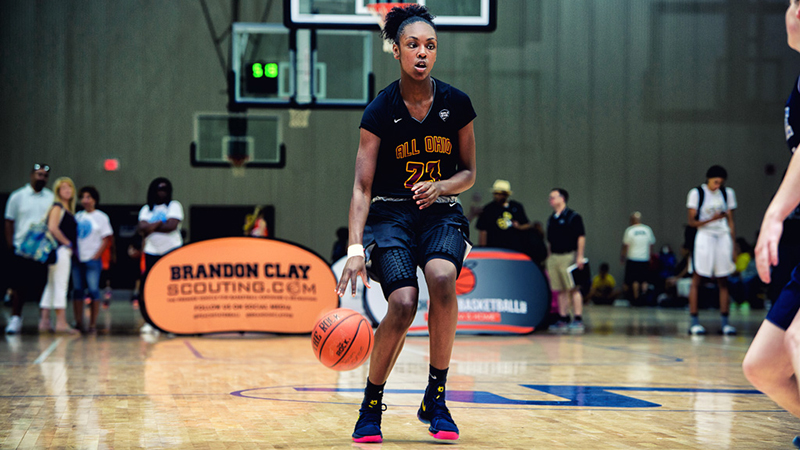 Jordan Horston of Columbus, Ohio, competes at the PSB Summer Invitational in Emerson, Georgia. *Photo by Ty Freeman.
The Tenneseee Lady Vols picked up a huge commitment this week with the pledge from No. 2 Jordan Horston of Columbus, Ohio. The 6-foot-1 guard is among the most versatile players in the 2019 class and the five-star prospect gives Tennessee a potential go-to player for the future.
Horston, who was the MVP of the 2018 FIBA U17 World Championships, can be impactful playing the 1 through 4 positions and has added to her game each year. In seven games she averaged 10.1 points per game, 7.0 rebounds while leading the team in assists and steals.
Adding Horston behind the four-player signing class in 2018, the Lady Vol backcourt will be among the longest in the country. Zarielle Green, Jazmine Massengill and Rae Burrell are all between 5-11 and 6-1. Not to mention Evina Westbrook and Rennia Davis will be juniors when Horston makes it to Knoxville.
Tennessee also has a pair of post commitments in the 2019 class with No. 50 Tamari Key of Cary, North Carolina, and No. 89 Emily Saunders of Mullens, West Virginia.
USC Adds Another Piece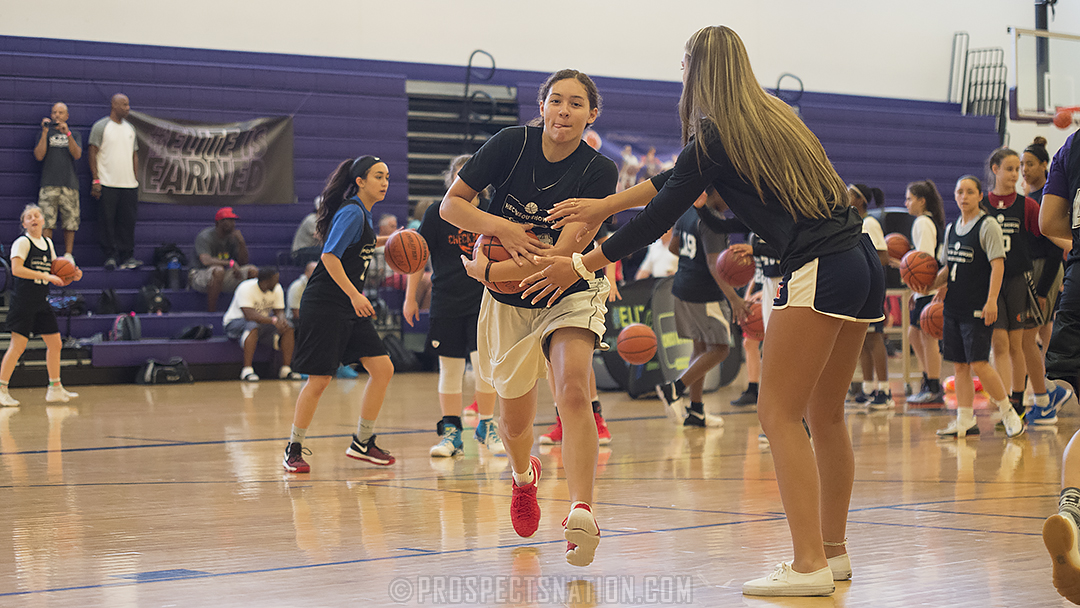 The surge of good recruiting news for Mark Trakh and the USC Trojans continued this week. No. 95 Kyra White of Converse, Texas, committed to the program, giving USC four commitments in the 2019 class.
White, a 5-9 combo guard, has a really balanced game, excels in ball screen action as well as setting teammates up off the bounce and has added a reliable 3-point shot in the last year.
She joins No. 24 Angel Jackson, a 6-4 post from Richmond, California, No. 97 Madison Campbell, a 5-11 guard from Friant, California, and No. 124 Alyson Miura, a 5-7 point guard from Clackamas, Oregon. USC is in the mix for two more ELITE 150 prospects in the 2019 class – No. 36 Endiya Rodgers of Dallas, Texas, and No. 75 Alissa Pili of Anchorage, Alaska.
Dawgs Dial The Bay Again
The Washington Huskies have added another prospect to their 2019 class with No. 82 Ali Bamberger of Concord, California. The 6-3 post will join Cal Stars teammate Nia Lowrey in the Huskies' signing class as well as in-state star JaQuaya Miller.
Bamberger gives Jody Wynn two post options in the class, a position that is thin nationally for 2019. The Carondelet senior was one of the most efficient posts this summer finishing just under 60 percent of her field goal attempts and topping 90 percent from the free-throw line.

Chris Hansen is managing editor of ProspectsNation.com and serves on the McDonald's All-American and Naismith Trophy selection committees. He was a co-founder of and the national director of scouting for ESPN HoopGurlz from 2005 until 2012 and is the director of the Check Me Out Showcase and ELITE is EARNED events. He can be reached at chris@prospectsnation.com.