Posted
3 months 6 days ago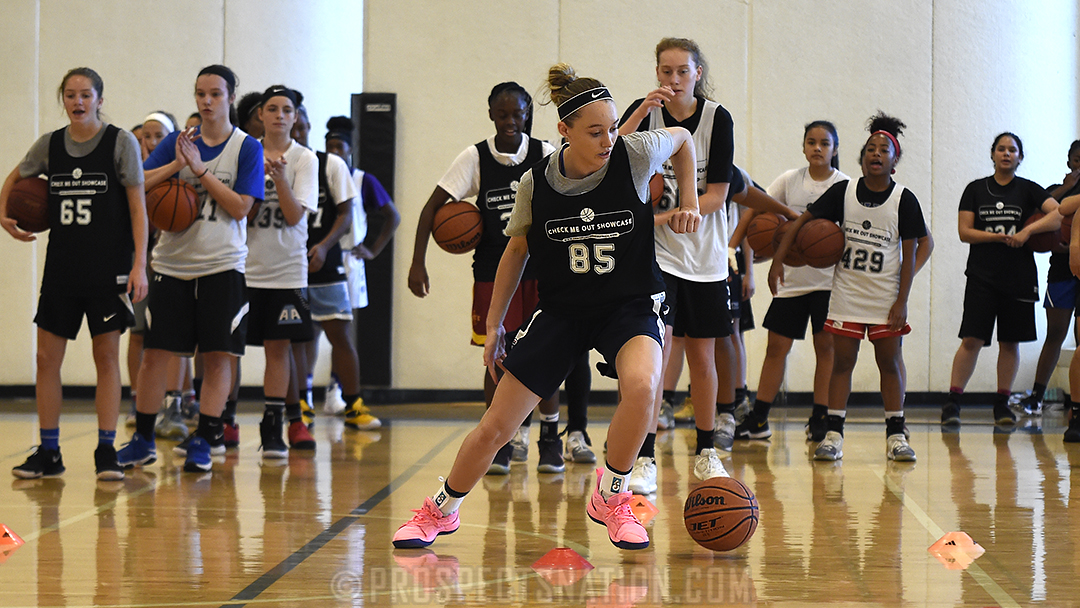 Paige Bueckers, above, was the first in back-to-back No. 1 players choosing UConn. *Photo by Chris Hansen.
The Connecticut Huskies women's basketball program has 11 national championships. The program is legendary in every sense of the word. Whether it's unrealistic expectations or not, 2016 was a long time ago and Storrs is due for a championship run.
History stays that the signing of back to back No. 1 players, this year's signing of Azzi Fudd of Arlington, Virginia, and last year's signing of Paige Bueckers of St. Louis Park, Minnesota, is a good omen for hanging banners in Storrs.
The first streak was 2002-2004. Then there was a five year break before the back-to-back championships of 2009-2010. Another short break before the epic streak of four straight championships from 2013-2016.

Maya Moore pictured in the McDonald's All American
Games. *Photo by Glenn Nelson.The common theme triggering the last two championship runs comes down to signing the nation's top recruit. More specifically, signing the No. 1 player in back to back years. In 2007 and 2008 Geno Auriemma and his staff signed Maya Moore and Elena Delle Donne (yes, she ended up transferring to Delaware) in consecutive signing classes. In 2011 and 2012 the Huskies signed Kaleena Mosqueda Lewis followed by Breanna Stewart (and Moriah Jefferson and Morgan Tuck).
In-between those mega hauls the Huskies signed the No. 1 player in the class only one other time, 2017 with Megan Walker, but the class was ranked third. The recipe seems to be when UConn signs back-to-back top ranked players, championships are won. Time will tell if this is a pattern or coincidence but having the best player on the floor never hurts your odds.
Of course there are plenty of programs reeling in major talent consistently as well, like the No. 2 overall signing class this year, South Carolina, which signed the top class in 2019. Texas is also continuing to stockpile talent under new head coach Vic Schaefer. The Longhorns inked the No. 3 class this fall.
North Carolina's signing class comes in at No. 4 in a breakout class for the program under second year head coach Courtney Banghart. The class includes three top 25 players and four total signees in the ELITE 150.
Another historied program, Stanford, rounds out the ProspectsNation.com top 50 signing classes for 2021. The class is lead by No. 7 Brooke Demetre of Foothill Ranch, California.
See the full signing class rankings here: link.


Chris Hansen is managing editor of ProspectsNation.com and serves on the McDonald's All-American and Naismith Trophy selection committees. He was a co-founder of and the national director of scouting for ESPN HoopGurlz from 2005 until 2012 and is the director of the Check Me Out Showcase and ELITE is EARNED events. He can be reached at chris@prospectsnation.com.