TOC 2014 Day Two - Seniors
Posted
7 years 6 months ago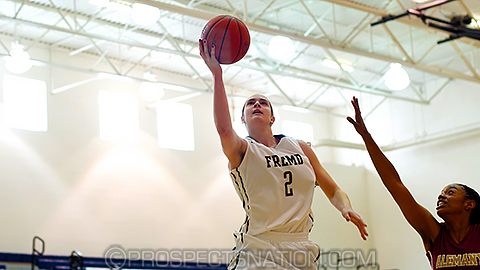 Over the course of a 32-minute game, Duke signee Haley Gorecki was too good to fail. *Photo by Chris Hansen.
Tweet
CHANDLER and PHOENIX, Ariz. -- In it's 18th year, the Nike Tournament of Champions continues to be one of the premier high school girls basketball tournaments of the school season. Here are two senior standouts from the second day of action in the desert.
Jessica Shepard (Fremont, Neb.), Fremont HS – 2015
It's been quite a year for the nation's No. 4 ranked prospect in the class of 2015 ELITE 150. She emerged as the go-to player on All-Iowa Attack this summer and followed that up by making the USA Basketball 18-and-under team. With that accomplished, Shepard set out to make her mark on the major high school tournament stage. After a monster 38 point, 20 rebound performance on Day One, the 6-foot-2 power forward was matched up with fellow classmate Katie Lou Samuelson and perennial national power Mater Dei on Friday. Even in a loss, Shepard put on a show, matching Samuelson shot for shot throughout the game. With her future Nebraska assistant coach Shimmy Gray-Miller looking on, the five-star prospect left no doubt that she belongs in the McDonald's All-American Game in the spring.
Haley Gorecki (Palatine, Ill.), William Fremd HS – 2015
Gorecki and her Viking teammates got down early against a scrappy Bishop Alemany squad. Yet Gorecki showed, perhaps, her best trait, in that she is unflappable. She kept her poise and picked her spots to create for her team. Over the course of the game her size and skill were too much for the Alemany backcourt. She finished through contact and sees the court so well, she is a player that is hard to slow down. The Duke commit was terrific down the stretch, leading her team to a comeback victory. Follow @BrandonClayPSB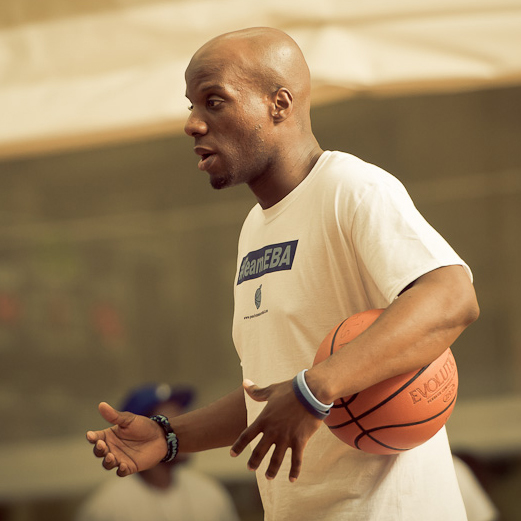 Clay is the owner of the JumpOffPlus.com International Scouting Report, PeachStateBasketball.com and ProspectsNation.com. He can be reached at brandon@prospectsnation.com.
Follow @ChrisHansenPSB

Hansen is managing editor of ProspectsNation.com and a McDonald's All-American selection committee member. He was the national director of scouting for ESPN HoopGurlz from 2005 until 2012. He can be reached at chris@prospectsnation.com.