TOC 2014 Day One - Underclass
Posted
8 years 9 months ago
South Mountain junior Najiyyah Pack's game was so electric in the first half it drew special attention from the defense in the second half. *Photo by Chris Hansen.
Tweet
CHANDLER and PHOENIX, Ariz. -- In it's 18th year, the Nike Tournament of Champions continues to be one of the premier high school girls basketball tournaments of the school season. Here are two standouts from the opening day of action in the desert.
Aislinn "Ace" Konig (Surrey, B.C.), Brookswood Secondary – 2016
Based on her play over the past six months, Konig could be the premier junior in the entire country of Canada. The four-star combo guard made her presence felt early and often in the opening-round matchup against Lynwood. Konig was on point whether it was finding teammate Tayla Jackson (UC-Irvine) underneath for a basket, attacking the rim off of the bounce or hitting the open jump shot. She has worked tirelessly in the off-season to get herself in top condition for a moment like the Tournament of Champions. After finishing with 39 points in a game back home on Saturday afternoon, she didn't let up leading her team to a quality win. These types of performances are becoming a regular occurrence for Konig. That is why Arizona, Arizona State, Duke, Louisville and Stanford were all inside the main gym at Perry High School to watch her on Thursday. Without a doubt, Konig would be considered an ELITE 60 prep if she lived in the States.
Najiyyah Pack (Phoenix, Ariz.), South Mountain HS – 2016
Pack, who played with Los Angeles-based GBL during the club season, got off to a quick start against California power Windward. Pack is a gifted athlete with a wealth of length at her disposal. This allows her to knock down jumpers even over decent defensive play. She hit three long-range bombs in the first half of a tight game. Her scoring ability led Windward coach Vanessa Nygaard to use junior Oregon commit Jayde Woods exclusively to deny Pack touches in the second half. The strategy did slow Pack down, but that emphasis on keeping the ball out of her hands is a sign of respect. Pack's long first step, quickness and the fact that you have to defend her jumper out to 22 feet should allow her to develop as a complete scorer. She should live at the free-throw line using the range to force defenders to overplay only to counter it with her physical gifts. Follow @BrandonClayPSB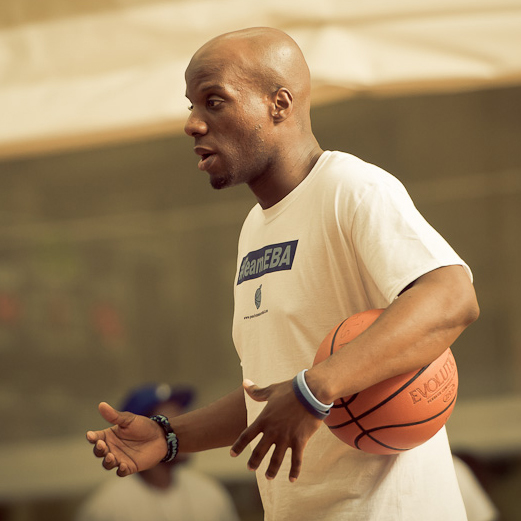 Clay is the owner of the JumpOffPlus.com International Scouting Report, PeachStateBasketball.com and ProspectsNation.com. He can be reached at brandon@prospectsnation.com.
Follow @ChrisHansenPSB

Hansen is managing editor of ProspectsNation.com and a McDonald's All-American selection committee member. He was the national director of scouting for ESPN HoopGurlz from 2005 until 2012. He can be reached at chris@prospectsnation.com.