Tip-Off Classic I Saturday Action
Posted
5 years 7 months ago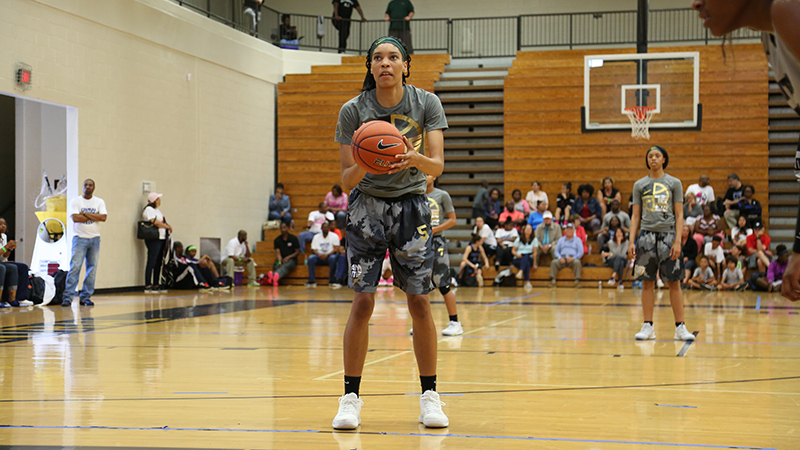 Victoria Saxton, one of the nation's best rebounders, lines up a free throw at the PSB Tip-Off Classic. *Photo by Ty Freeman.
LAWRENCEVILLE, Georgia – The PSB TipOff Classic Session I brought a wealth of talent from across the Southeast to suburban Atlanta to compete in the first spring evaluation period.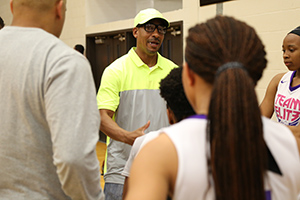 PSB Family Member of the Day:
Team Elite EYBL Hubbard
State: Georgia
Coach / Program Director: Chad Hubbard and Kirk Pointer

Coming off a year where Team Elite's Junior and Sophomore teams took home championships at Nike Nationals, Team Elite appears poised for another run this season. Coach Hubbard's Junior team returns one of the nation's top post players in Victoria Saxton. The 6-foot-2 prospect is currently ranked No. 22 in the class of 2018. Her shot blocking and rebounding abilities have schools from across the country interested. No. 58 in the class of 2018, Kalia Hubbard, is an anchor for this squad. Her scoring abilities and versatility are a big reason why this team should be considered one of the best in the nation.
Point guard Amaya Register might be the smallest on the court when Team Elite suits up, but she plays one of the biggest roles. Her ball handling and poise gives this team what they need. Guards Bianca Fizouaty, Robyn Benton (Auburn commit) and Taylor Smith provide needed shooting ability from outside the arc. Whereas Asia McCoy and Kennedy Suttle are important forwards that provide inside-outside versatility. Keep a close eye on the production of Jessica Nelson, a 6-2 post from Buford, Georgia. She could be an important 'X-factor' for this team with a scoring punch off the bench.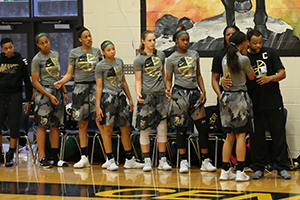 Hubbard also added some very talented pieces to this roster to help put this team back into Nike Nationals this July. Colorado commit Cameron Swartz is an athletic guard who can provide deep range at the same time. Point guard Kennedy Boyd of Mint Hill, North Carolina, should provide needed ball handling and play making skills. Finally, Kendra Ross of Forest City, North Carolina, is a relative unknown to most of the scouting community. However, she showed serious skill last year in the fall viewing period at the PSB End of the Road Championships, which put her on the radar in the JumpOffPlus.com database.
Around the Rim
Victoria Winslett, a 5-foot-7, class of 2022 guard from Pell City, Alabama, showed she could put points on the board. She tallied 22 points for Alabama Heat in a hard-fought battle with Team Elite Crowell. Class of 2022 Mersedies Sistrunk of Columbus, Georgia, scored 24 points in the victory for Team Elite Crowell.
Joiya Maddox, a 5-10 guard from Hoover, Alabama, is gaining more confidence in her game. She shot the ball well from long range for the Alabama Roadrunners. Her ball handling skills opened up the rest of her game to score.
Kendall Bollmer, a 5-8 shooting guard from Dacula, Georgia, showed that she must be defended on the perimeter. She knocked down eight buckets from beyond the arc for the Blue Collar Basketball team.
Kionna Gaines of Columbus, Georgia, a 5-7 guard, impressed with her athletic ability. She played consistently all weekend for Blazers Exposure Black. Gaines is a prospect to watch in the near future. Her teammate, Claire Worth, a 5-5 guard, was also impressive with her natural ability to score the ba.
Class of 2018 Anna McKendree of Flowery Branch, Georgia, can shoot the lights out. The 5-6 guard was on fire and gave DL Impact a huge boost on offense. She also was aided in the win by Carly Winters and Lindsey Caudell, who both have nice range on their shots.
Class of 2020 post Daija Powell made her presence known early for the Georgia Pearls. Her aggressiveness was apparent all weekend at the PSB Tip-Off Class. She is player to keep an eye on.
Class of 2018 forward Jazmin Allen Jefferson, Georgia, played big around the basket. She gave the Georgia Ribbon Warriors energy and passion. Most notable is how she plays her role.
Class of 2020 Sydne Watts of Woodstock, Georgia, impressed with her passion for the Skillset Lady Vipers. On this stage she played all positions and performed well. Watts is a kid to watch in the future.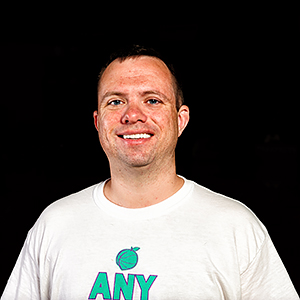 Jonathan Hemingway is the Assistant Director of Scouting for the JumpOffPlus.com National Scouting Report, is on the Naismith Trophy Board of Selectors and owns CoachHemi.com, the go-to source for coaches for X's and O's. He is the floor director of #TeamEBA camps, a site director for #TeamPSB tournaments and can be reached at jonathanhemingway@peachstatebasketball.com.