Standouts From Wootten In Vegas
Posted
1 month 3 weeks ago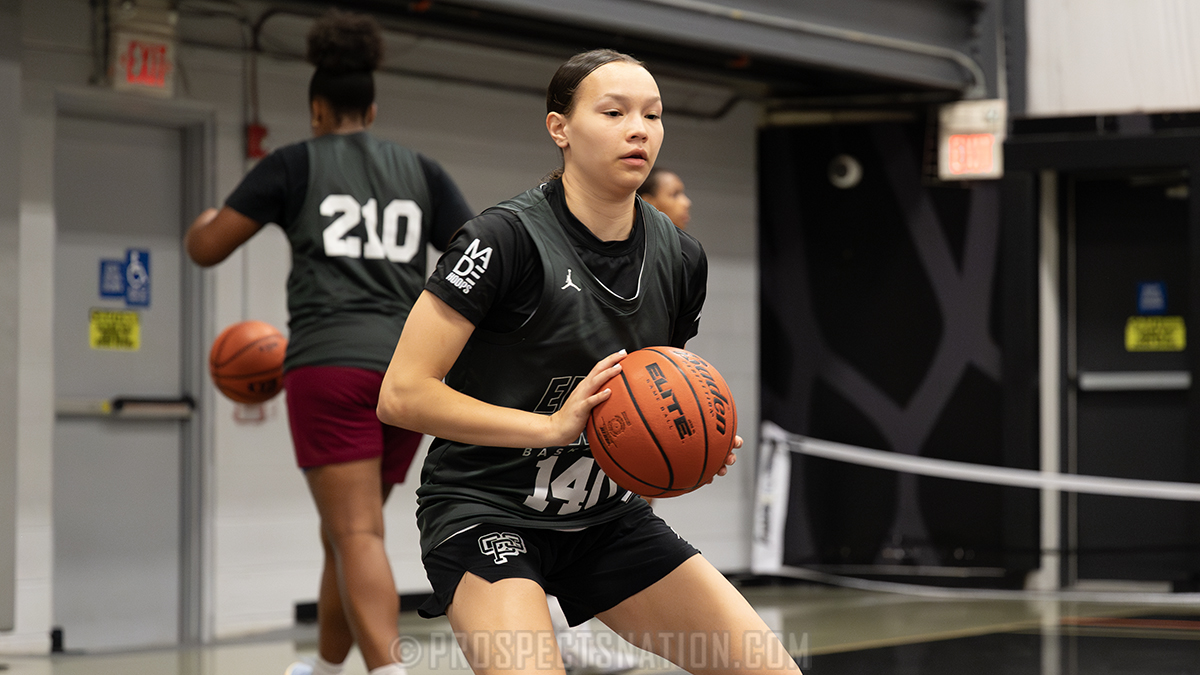 Kayleigh Heckel has been on a steady rise for the last 18 months. *Photo by Chris Hansen.
LAS VEGAS – Wootten 150 Showcase is held annually for some of the high school games biggest and brightest stars. Hosted by the group that is in charge of selecting players for the McDonald's All-American Games, it gives participants a chance to both interact with and play in front of the committee members on hand. Here's my takeaway on some of the best performances from senior class members.
Avery Howell is one of the nation's most competitive kids. It's uncanny how dialed in she is at all times. She's a joy to work with. Southern Cal's staff is going to love pairing her with Juju Watkins for three season.
Leah Harmon and Kayleigh Heckel made up one of the nation's premier club backcourts for Exodus NYC this past spring / summer.
Harmon keeps proving that she is a player capable of making any type of shot inside 24 feet while Heckel showed the passing vision that fueled her special run the last 12 months.
It's hard to convey just how deep the senior guard class is in the Peach State. Between Danielle Carnagie, Bryanna Preston, Tianna Thompson and Ava Grace Watson most of the elite backcourt talent was in the building here in Las Vegas. All four are Elite 100 ranked prospects for good reason.
If Jaloni Cambridge decides to wait until after National Signing Day to pick a school, the anticipation is only going to increase as she takes the floor with Monteverde Academy. We'll see them live at the Nike TOC in Phoenix.
Lexi Blue is so productive on the perimeter. The future Virginia Tech Hokie has college length already and is filling out physically. She's a consistent shotmaker on the wing.
I have an affinity for kids who show up and get the job done. Xamiya Walton does just that. She's headed to Northwestern next summer and gives the Wildcats a battle tested shooter from long range.
Callie Levin is going to be a good piece for Iowa. She's so competitive. Levin took a shot to the nose, started bleeding but not visible to the refs and refused to come out of the game until her rotation subbed out. She went to the trainer, got her nose plugged and finished the game. That's my kind of ball player.
Olivia Olson showed her understanding of the game using a pin-down action designed for a wing 3-pointer to convert a big shot late on Friday. She's got size and skill on the perimeter.

Brandon Clay serves as the Director of Scouting for ProspectsNation.com and owns The BrandonClayScouting.com Evaluation Report, which is read by more than 200 colleges and universities nationwide. He also serves as the Executive Skills Director for the Brandon Clay Scouting Academy Series.