Spring Showdown First Look
Posted
2 years 6 months ago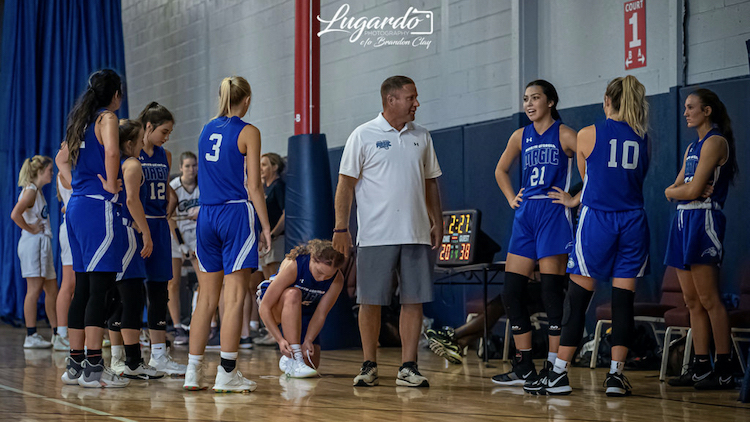 The BCSSpringShowdown is always a great way to open up the spring club season. With teams from as far away as Oklahoma lined up to compete inside the International Sports Arena, this year's edition appears to be no different.
Here's a look at the Brandon Clay Recruiting Program members slated to be on hand:

Parker Childress – Winston Salem Stealers
Jalexicia Hargrove – Bostic Next Level
Grace Harriman – Winston Salem Stealers
Joelle Snyder – Atlanta Cagers – Anderson commit
Here's some insight on the programs represented:
Alabama Twisters
The Twisters have been bringing talented teams to our events for over a decade. Denise Johnson and Teresa Tanner always have next level players on their rosters. They'll have three teams lined up ready to compete.
AOT
After their middle school prospects shined bright at the Brandon Clay Training Academy in Atlanta last month, AOT returns with their high school aged members in tow as well. In a state full of elite level programs, Malik Haney has AOT well positioned for years to come.
Atlanta Cagers
The Cagers were on the floor at our Terrific 24 event last fall showing the talent that has made them one of the city's go-to programs for college coaches to recruit for a decade. Rodney Storms and Jason Smith with their staff have assembled five teams to compete this weekend. Our National Director of Scouting, Jonathan Hemingway, will be watching closely.
Bostic Next Level
Our staff has been impressed with Norman Bostic's program over the past several summers. The talent level keeps leveling up annually and that has not gone unnoticed. This weekend's event will be a prime opportunity to show just how much progress we can expect to see again this summer.
Georgia Pearls
Darlene Norris' teams are a staple of our circuit attending multiple events annually. She has helped developed some of the state's premier talent including 2021 McDonald's All-American, Sania Feagin. The Pearls pride themselves on getting after it defensively as executing on the other end too.
North Georgia Magic
Year in and year out, Chad Jones does a fantastic job with the Magic roster. Don't expect anything less from them this coming weekend. We always see a combination of set calls and actions from the sidelines with the freedom for players to make creative plays. More times than not, it's a winning combination.
OMG-TGE
From the middle part of the last decade, Quade Aalim has spearheaded one of the state's most consistent groups. Much like the Pearls, OMG gets it done on the defensive end of the hardwood and combines a tough, blue collar approach with college level skill and development to place their athletes on rosters all over the southeast region.
Unity
Travelling all the way from Oklahoma, this will be Unity's first time to shine on the stage that we provide. There's no question that the roster is full of the type of potential to be on our radar for years to come. We'll track their play closely throughout the event.
Winston Salem Stealers
No one on the list has been around our circuit longer than the Stealers. Brian Robinson brought teams to our Elite 32 event in 2004 on the campus of Georgia State. Since then, there has been a steady pipeline of college talent showcased from the Stealers ranging from Katherine Lyons to current Big South Player of the Year, Skyler Curran

Brandon Clay serves as the Director of Scouting for ProspectsNation.com and owns The BrandonClayScouting.com Evaluation Report, which is read by more than 200 colleges and universities nationwide. He also serves as the Executive Skills Director for the Brandon Clay Scouting Academy Series.