SE Regional Recap - January 31
Posted
1 year 8 months ago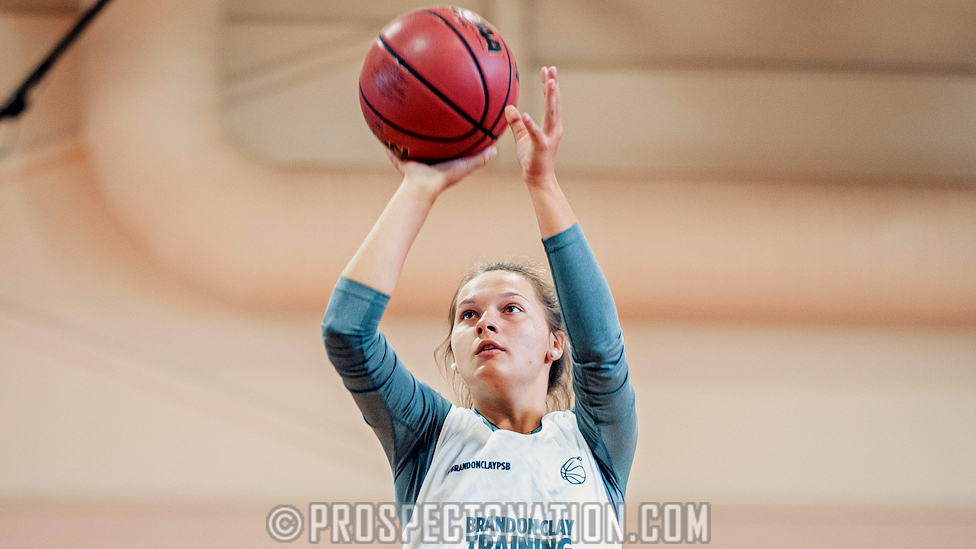 Freshman guard Katerine Atha of Calhoun High School was a standout on Saturday. *Photo by Anthony Lugardo.

Region play during the high school season is a great way to get a fresh view of some of the top prospects in the Peach State. Here is a look at several prospects who caught my attention over the weekend:
Friday Recap
Josh Chase is doing a good job coaching my alma mater, North Gwinnett. He has a Class of 2023 prospect in Ava Watson who has a chance to take her game to another level offensively over the off-season. Her recruiting traction would increase as a result.
Class of 2023 Point Guard Diana Collins of Brookwood HS (GA) is a potential All-American. She is a vastly different player than Paris Clark but expect a similar ascent over the summer. A Georgia commit, Collins already has accepted an invite to play for the Swedish U20 National Team this summer. She'll also play club with the Southeast All Stars.

Keep an eye on Class of 2023 Forward Jade Weathersby of Parkview High School (GA). She appears to just be scratching the surface of her growth as a prospect. Weathersby has a lot of room to grow her game the next six to nine months.
Class of 2025 point guard Hailee Swain of Holy Innocents (GA) is the real deal. She had 22 points, eight rebounds and seven assists in the game that I watched. Her coach, Nichole Dixon, is doing a fantastic job of integrating Swain's talent into the mix with a team full of talent.
Saturday Recap
Class of 2023 prospect JyJy Johnson of Darlington School (GA) is a true hybrid option in the frontcourt. Like Watson above, putting the time in on her offensive game this off-season will be a major factor in how her recruiting shapes up the next six months. Her Assistant Athletic Director, Tommy Atha, is a major Johnson advocate.
Class of 2023 guard Britiya Curtis of Calhoun High School (GA) is a dynamic option with a lot of potential in the backcourt. She's one to watch closely to see how her summer goes playing with and surrounded by elite level talent.
Calhoun has a multiple time Brandon Clay Training Academy member in class of 2025 guard Katherine Atha. Atha is a consistent left hand off the bounce and outside shot away from being a high level backcourt option in the Northwest Georgia region next season.

Brandon Clay serves as the Director of Scouting for ProspectsNation.com and owns The BrandonClayScouting.com Evaluation Report, which is read by more than 200 colleges and universities nationwide. He also serves as the Executive Skills Director for the Brandon Clay Scouting Academy Series.