Reax: Whalen To Vanderbilt
Posted
8 years 1 month ago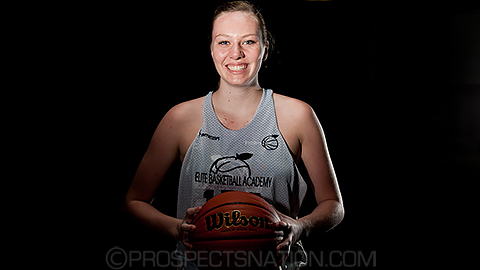 This weekend Vanderbilt coach Melanie Balcomb and her staff picked up a verbal commitment from class of 2016 wing Erin Whalen of Charlotte, N.C. Whalen, a four-star prospect and an ELITE 150 watch list player, had schools such as Alabama, Dayton, George Washington, Minnesota and Wake Forest involved in her recruiting.
For Vanderbilt, Whalen gives them one of the best perimeter shooter's in the class. Whalen is a 6-foot-1 wing with an accurate perimeter stroke. Her size will allow her to play some stretch four and give Balcomb and her staff a lot of options in how to use her. Another area where Whalen has continued to improve and develop her game is her ability to operate in off the ball screens, make quality reads, and punish defenders at the mid-range level of the floor.
With her addition to Vanderbilt's 2016 class, Whalen becomes Vanderbilt's second verbal commitment, joining Chassity Carter of Dickson, Tenn., at the SEC school in this recruiting class. Look for Vanderbilt to add a couple more pieces in its 2016 class with point guard and post depth being two areas to address as the class moves forward.

Moore is the Director of Scouting for the JumpOffPlus.com National Scouting Report and international scouting report. He serves on the Naismith Trophy Board of Selectors and has been a member of the women's basketball community for more than six years as a trainer and evaluator. He can be reached at keil@prospectsnation.com.