Reax: No. 53 Cook To Tech
Posted
8 years 7 months ago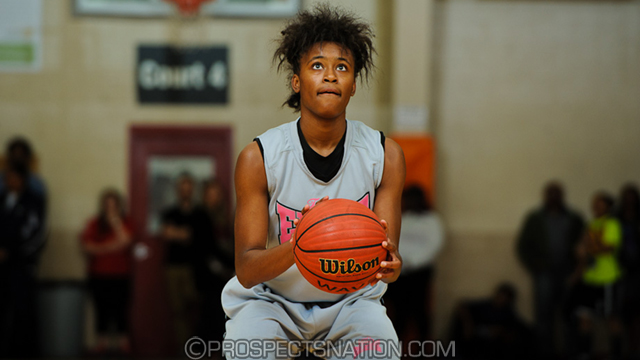 Going into Thursday of last week, Georgia Tech was preparing to host two important visitors. No. 15 Duke was coming in for an ACC game and the No. 53 prospect in the ELITE 60 for the class of 2016, Zurotya Cook of Marietta, Ga., was going to be in attendance. By Thursday evening, coach Machelle Joseph and her Georgia Tech team managed to beat Duke and earn a verbal commitment from Cook, the Yellow Jackets first addition from junior class.
There couldn't be a more natural fit than the pairing of Joseph and Cook. Georgia Tech plays a high energy, up-tempo brand of basketball that requires effort and attention to detail on the defensive side of the ball. At her core, Cook is that kind of guard. She is a 5-foot-6 combo guard who plays with a bit of a chip on her shoulder. She is part lockdown defender, part offensive playmaker, mixed with an unquestioned passion for the game.
With two posts, Martine Fortune and Chelsea Guimaraes, headed to Atlanta next fall as members of the class of 2015, look for Georgia Tech to focus on adding more perimeter players in the class of 2016, a class that could ultimately include only one or two more players. ELITE 60 members Jacaira Allen of Ft. Lauderdale, Fla., and ELITE 60 watch list wings Dominique Toussaint of New York, N.Y., and Morgan Smith of Baltimore, Md., are targets for the Yellow Jackets.

Moore is the Director of Scouting for the JumpOffPlus.com National Scouting Report and international scouting report. He has been a member if the women's basketball community for more than six years as a trainer and evaluator. He can be reached at keil@prospectsnation.com.