Reax: No. 12 Charles To Terps
Posted
7 years 10 months ago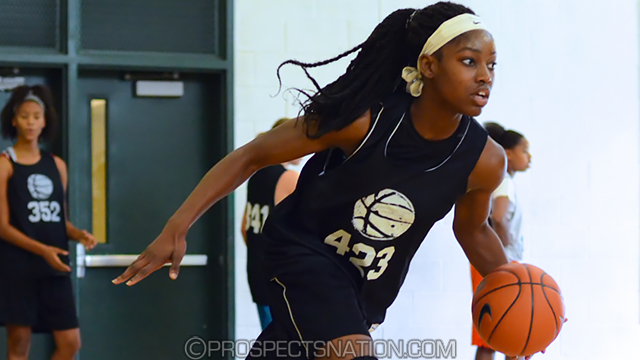 Maryland coach Brenda Frese and her staff picked up a verbal commitment today from the No. 12 overall prospect in the class of 2016, Kaila Charles of Glen Burnie, Md. Charles had previously narrowed her finalist to Duke, Louisville, Miami, Penn State, Rutgers, South Carolina, Syracuse, Tennessee and Virginia.
For Maryland, Charles will bring an abundance of athleticism and toughness to the frontline. She can contribute at both the wing and the four spot and could potentially be a tough matchup if she can continue to polish her perimeter skill set. During her prep career, Charles has earned a reputation as a high level rebounder who can make a positive contribution on a game with her activity and effort. In addition to her energy being a major asset, Charles' ability to finish plays around the rim is also a key to her game.
With the addition of Charles, Maryland now has five verbal commitments for the class of 2016. Four-star forward Stephanie Jones of Harve De Grace, Md., three-star post Jenna Staiti of Cumming, Ga., four-star wing Blair Watson of Nutley, N.J., and three-and-a-half star wing Sarah Myers of Cumming, Ga. Maryland's five player class will almost certainly rank among the top recruiting classes in the country.
Moore is the Director of Scouting for the JumpOffPlus.com National Scouting Report and international scouting report. He serves on the Naismith Trophy Board of Selectors and has been a member of the women's basketball community for more than six years as a trainer and evaluator. He can be reached at keil@prospectsnation.com.