Rankings Expansion: 2020 ELITE 100
Posted
1 year 11 months ago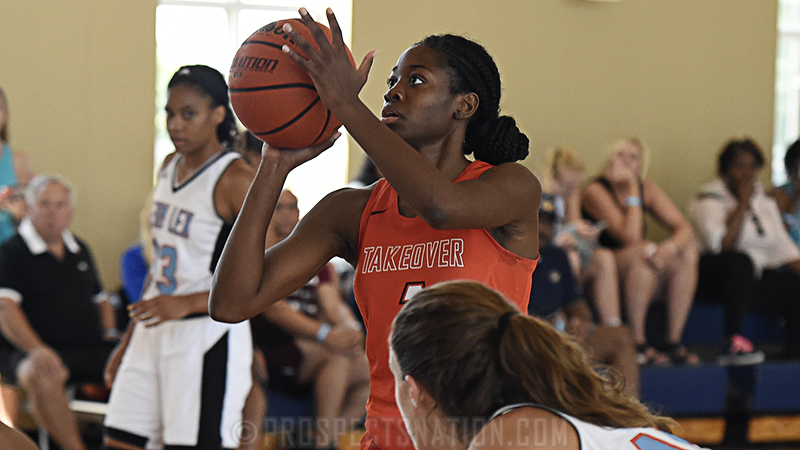 Mir McLean is a force on the glass, making her one of the most impactful prospects in the 2020 class. *Photo from the 2018 Elite Is Earned Shootout.
The 2020 class is cruising along with nearly 40 percent of the early summer ProspectsNation.com ELITE 100 giving their verbal commitments. The player rankings have been expanded to 100 as July inches closer.
The biggest changes in prospect rankings comes as some players convert the potential they showed as an underclassmen into true impact on the game.
A perfect example of that is Kamilla Cardosa of Chattanooga, Tennessee, who was already ranked 10thin the class. She moved up five spots because her impact as a true 6-foot-6-inch post player in undeniable. Her size, athleticism, fluidity, all translate. When you look at the impact of Kalani Brown at Baylor and Teiara McCowan at Mississippi State, it's hard to overstate the potential impact Cardosa would have on the college game.
Cordosa is not the only riser in the ELITE 100. Mir McClean of Owings Mill, Maryland, moved up to No. 17 from her previous spot of No. 29. McClean stands 5-11 yet she is arguably the best rebounder in the class. Her undersized frame for the traditional power forward, yet she's almost impossible to keep off the glass. Though their build and how they get the job done is different, McLean dominates games on the glass and impacts the game like Chantel Osahor did for Washington during their Final Four run.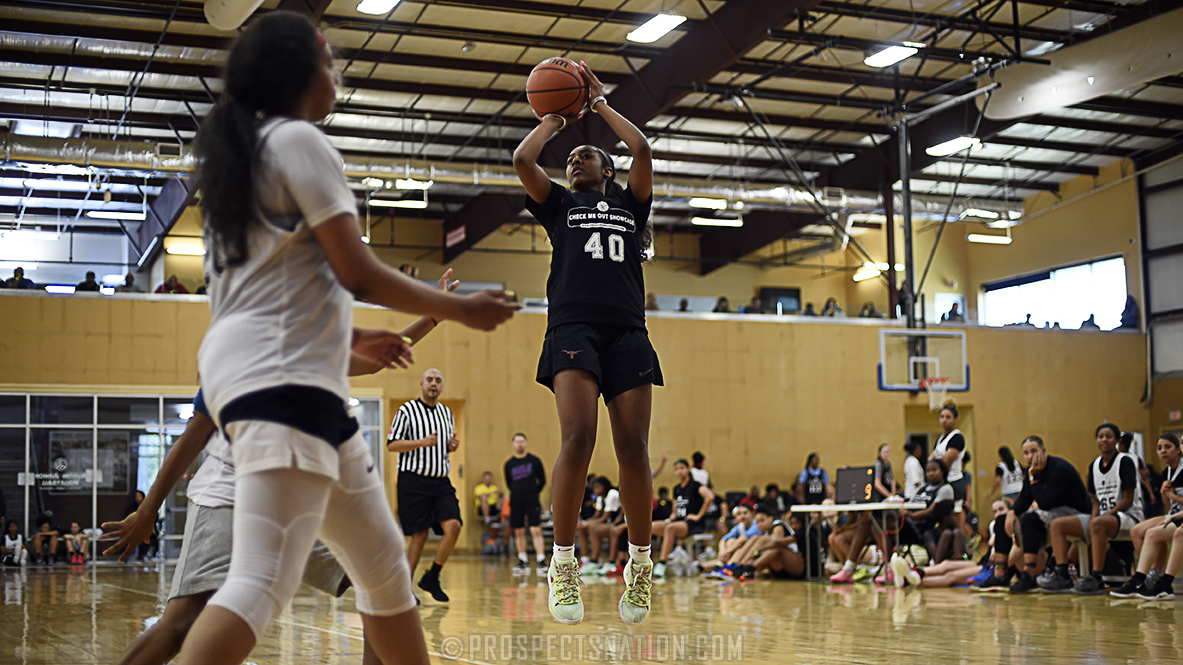 Deja Kelly's mid-range game is lethal. Photo from
2019 Check Me Out Showcase in Austin, Texas.Deja Kelly of Dallas, Texas, has been on the national map for years. Her game has really come into its own with her mid-range game becoming lethal. This evolution in her game elevated her ranking to No. 31 heading into July.
Another prospect who can stroke it is Lexi Donarski of La Crosse, Wisconsin. The Iowa State commitment is highly skilled and having a real breakout over the last 12 months and her ranking moved up 20 spots to No. 38.
Sakima Walker of Columbus, Ohio, is the highest newcomer to the ELITE 100 at No. 33. The 6-4 post player draws comparisons to another Ohio native, Alexa Hart at Ohio State. She joins a host of new names in the expanded rankings.