Posted
7 years 8 months ago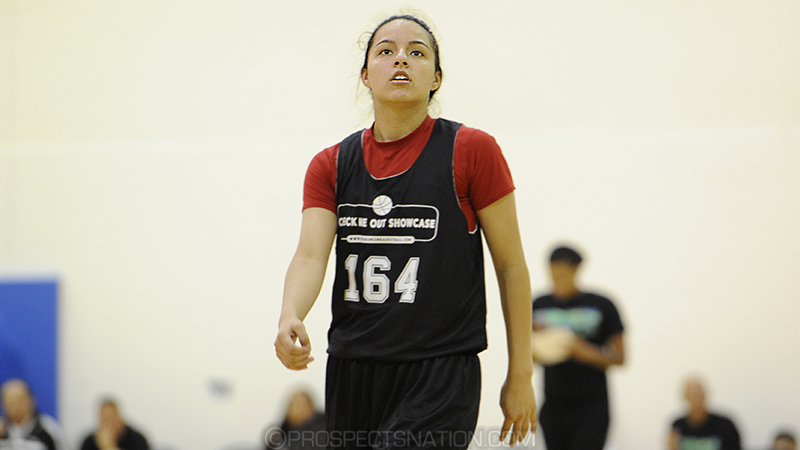 Amber Ramirez has competed against the nation's best and will look to elevate TCU to the top of the Big 12. *Photo by Chris Hansen.
On Tuesday TCU head coach Raegan Pebley solidified a breakout 2016 recruiting class by landing No. 10 prospect Amber Ramirez of San Antonio, Texas. Ramirez, a 5-foot-9 guard who plays with the San Antonio's Finest club program, chose the Horned Frogs over her other finalist, Texas Tech.
Ramirez initially committed to Oklahoma State last summer but reopened her recruitment this spring.
"My heart is all the way in this time," Ramirez said. "I know for sure that TCU is right, I love the coaching staff, the style of play fits, the players that I'm going to be playing with are going to be able to compete for a big 12 championships."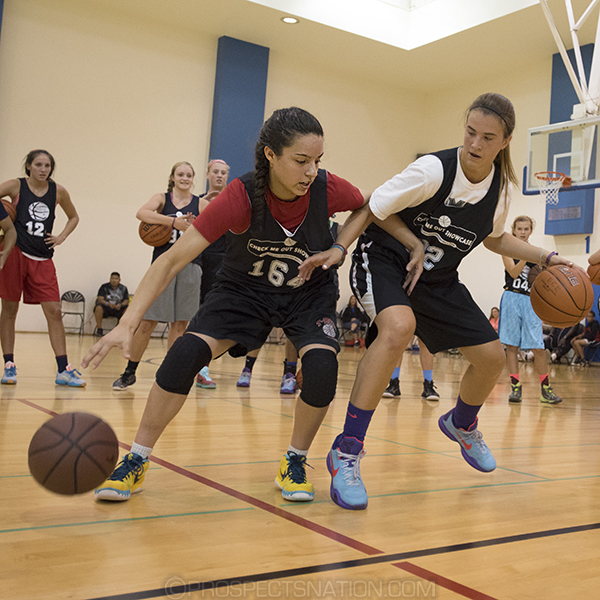 Ramirez is one of the best 3-point shooters in the 2016 class but isn't a one-trick pony. She has the ability to handle the basketball and be a secondary ballhandler. But she is a scorer first, has developed a floater to complement her deep range and is the type of player who can score in big streaks and change games.
She did it this July brining her team back from a game-long deficit against the Cal Swish EYBL team at PSB's Summer Invitational, fueling and 11-4 run on her own. She showed her poise and experience at the Check Me Out Showcase in Seattle, Wash., in August, picking her spots to score and leading the underclassmen on her team.
For Pebley and her staff this verbal commitment gives the program four perimeter players rated four-star or better in the 2016 class. Ramirez will join No. 42 Kianna Ray of Austin, Texas, No. 100 Mikayla Chrsitian of Round Rock, Texas, and Danielle Rainey of Cedar Park, Texas. The three prior commits all played on the same club team, Texas Elite Christian, in the summer.
This class alone will give the Horned Frogs the depth to compete in the Big 12 on a nightly basis. The team signed a pair of 6-3 posts in Jordan Moore and Claire Ferguson last year and that young group should comprise a solid core when the 2016 class hits campus.
Chris Hansen is managing editor of ProspectsNation.com and serves on the McDonald's All-American and Naismith Trophy selection committees. He was the national director of scouting for ESPN HoopGurlz from 2005 until 2012 and is the director of the Check Me Out Showcase. He can be reached at chris@prospectsnation.com.