Race To The Recruiting Finish Line
Posted
7 years 7 months ago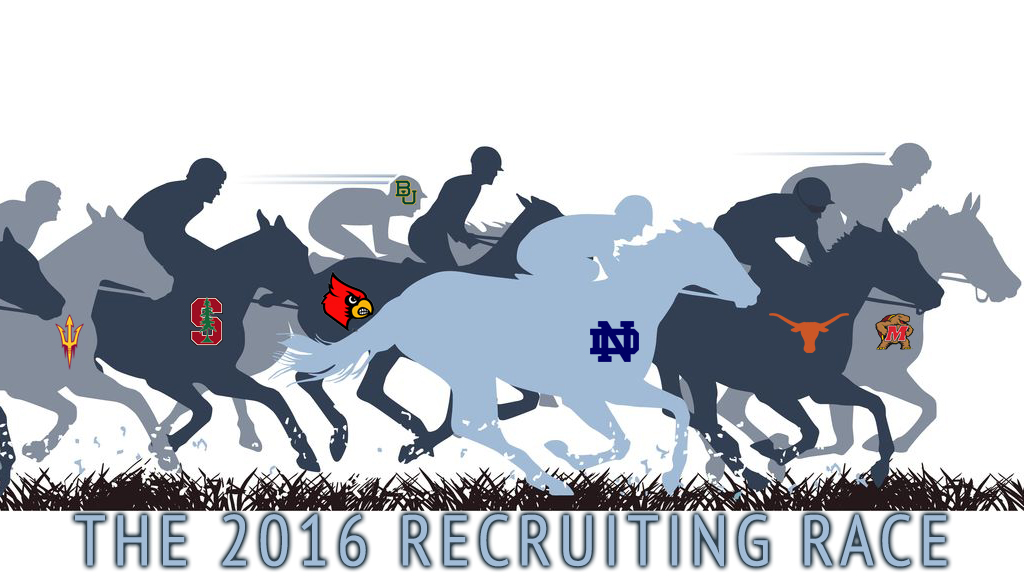 We're just over a week from the National Letter of Intent (NLI) early signing period for basketball, which opens November 11 and closes November 18. There are typically a few players who wait until the week of and a few that need more time and sign in the spring, but this 2016 class is in rare space with the number of ELITE 150 impact players undecided with just days to figure it out if they intend to sign early.
Sabrina Ionescu of Walnut Creek, Calif., the No. 3 player in the 2016 class, has two leaders in Cal and Oregon, with Texas being eliminated this week. The 6-foot combo guard could decide to commit this week and sign early but just as easily could pocket her two remaining visits and make the decision later and sign in the spring.
Ionescu is one of four top 20 players remaining undecided as of November 1. No. 8 Tori McCoy, a 6-4 post from Chicago, Ill., No. 14 Aaliyah Wilson, a 5-11 wing from Muskogee, Okla., and No. 18 Tyasha Harris, a 5-8 point guard from Indianapolis, Ind., are all uncommitted to date.
Of the top 100 players in the ELITE 150, 15 remain open, including nine in the top 40. Several players have made it known they are considering waiting for the spring signing period, following their senior season. McCoy, Jasmine Walker of Montgomery, Ala., Arella Guirantes of Bellport, N.Y., and Felicia Aiyeotan of Philadelphia, Pa., are among those expected to make their decisions after the November signing period. But of course in recruiting, things change daily.
While the next two weeks will certainly be exciting, there are plenty of schools with plenty of security this fall with terrific signing classes on the way.
Maryland, Texas, Notre Dame and Stanford currently hold down the top five spots but No. 6 Baylor could shake that up if the Bears follow up landing No. 2 Lauren Cox with another in-state recruit, No. 24 Natalie Chou of Plano, Texas. Chou is down to Baylor and Texas and could decide any day.
Oregon sits at No. 12 as of today and Cal at No. 21 but adding Ionescu would catapult either school's class up near the top.

Chris Hansen is managing editor of ProspectsNation.com and serves on the McDonald's All-American and Naismith Trophy selection committees. He was the national director of scouting for ESPN HoopGurlz from 2005 until 2012 and is the director of the Check Me Out Showcase. He can be reached at chris@prospectsnation.com.