PSB Summer Invite Day One
Posted
3 years 10 months ago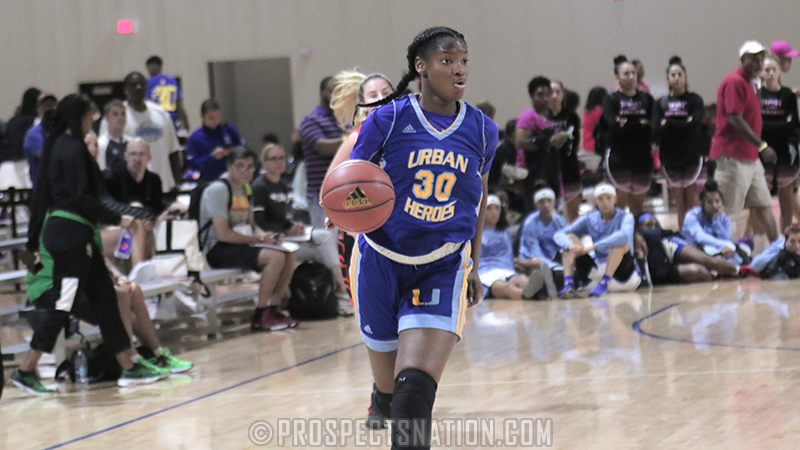 CARTERSVILLE, Georgia, - The PSB Summer Invite is one of the nation's premier events for exposure during the NCAA viewing period. Over 100 teams competed in front of college coaches from all over the nation. As expected, there were players that lived up to or exceeded expectations on day one. Here is a rundown of a few of the top performers.
Available 2019s Face Off
In one of the more intriguing individual match-ups, Lexi Duckett of DME and Trinity Brady of George Hill Lady Stars faced off in front of more than 30 coaches. University of Illinois head coach Nancy Fahey and University of North Carolina assistant coach Andrew Calder were front row for this one. Duckett did not disappoint scoring 17 first half points. She picked up an Illinois offer at last year's PSB Elite 32 and earned a UNC offer earlier this month. Brady, a 5-foot-11 wing, is one of the most recruited prospects in the Midwest.
#PSBSummerInvite

2 of the top available 19s nationally faced off today

Lexi Duckett of DME & Trinity Brady of George Hill Lady Stars#EBAAllAmerican invites
August 25-26https://t.co/znBmtI0J69@L3xxi_11 pic.twitter.com/mYQZ5bMNWr

— Jonathan Hemingway (@JLHemingwayPSB) July 23, 2018
Productive Urban Heroes
Coach Marquis Alexander of the Urban Heroes showcased two very interesting prospects. Tavy Diggs of Richardson, Texas, has the look of a top 100 prospect in her class. She showed a skill set that is unique to her 6-2 frame. She used ball screens as a handler and has the footwork to get her shot off from the perimeter. While Taylor Hutchins of Grand Prairie, Texas, might be the most productive player in the tournament. It is not appropriate to label Hutchins as any one position on the court, because she can do almost everything. She is a high energy southpaw that turns defense into offense.
#PSBSummerInvite

Stock-Up

'19 Tavy Diggs (@DiggsTavy)& '19 Taylor Hutchins of @UrbanEliteGirls

Both players showed out in front @KeilMoorePSB & I https://t.co/Lm1l9NjE65 Watch-list players
@shotbylarry pic.twitter.com/q06yB8eXXB

— Jonathan Hemingway (@JLHemingwayPSB) July 23, 2018
Gray En Fuego
In one of the best shooting performances of the day, Chance Gray of Hamilton, Ohio, put the gym on notice as who the best shooter is. She dropped eight 3-pointers in a 30-point effort for the Cincy's Finest.
#PSBSummerInvite
'22 Chance Gray was tonight

30 points with 8 3-pointers

Cincy's Finest#CoachHemi513 invite Sept. 15 https://t.co/tKoDoO86b3
@Str8OuttaOhioGH pic.twitter.com/2fAT2Kz0cF

— Jonathan Hemingway (@JLHemingwayPSB) July 23, 2018
In the Pinch Post
Books and Basketball Jr. left a big impression after day one. Class of 2019 prospects Azana Baines, Lola Mullaney and Breyanna Frazier have a following of coaches from across the nation.
Sno Peak Ice squeaked out an OT win. Class of 2021 guard MJ Cook of Port Angeles, Washington, hit a lay-up to force the overtime and then another one to win in sudden death.
Our first look at Ohio Elite 2021 was positive. Guards Skye Williams of Orient, Ohio, and Kendall Hale of Amelia, Ohio, lead a team full of talent. Their day two game with San Antonio's Finest Mirez will be a great match-up.
Class of 2019 guard Tatum Hayes of Fort Myers, Florida, is a consistent performer for Tampa Thunder Dupree. The 5-7 shot maker plays her role efficiently.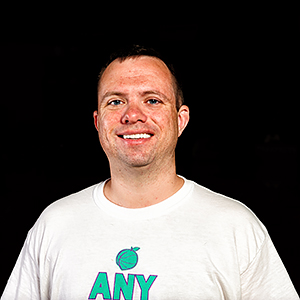 Jonathan Hemingway is the Assistant Director of Scouting for the JumpOffPlus.com National Scouting Report, is on the Naismith Trophy Board of Selectors and owns CoachHemi.com, the go-to source for coaches for X's and O's. He is the floor director of #TeamEBA camps, a site director for #TeamPSB tournaments and can be reached at jonathanhemingway@peachstatebasketball.com.