Pili Picks USC, Warnock To Iowa
Posted
4 years 5 months ago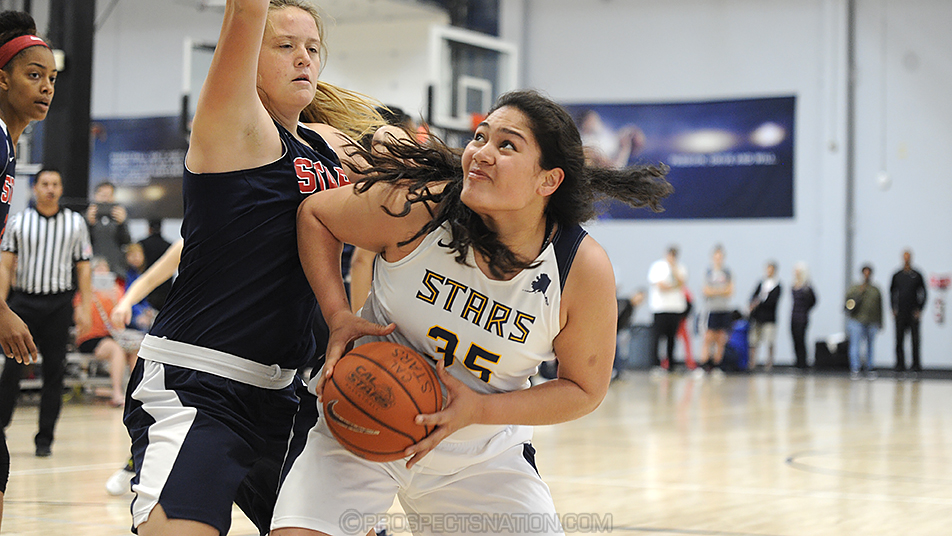 Alissa Pili of Anchorage, Alaska, is the latest commit to the red hot Trojans of USC. *Photo by Chris Hansen.
As we inch another week closer to the early signing period, the number of commitments hitting the wire continues at a fever pitch.
Pili To USC
Another week and another Trojan commit, this time 4-star wing Alissa Pili of Anchorage, Alaska. The versatile and powerful 6-0 swing player will give USC head coach Mark Trakh a true inside-outside presence in addition to the program's fifth E150 prospect in the class.
Pili was a key piece of one of the best club programs to come out of Alaska in recent memory, the Alaska Stars. Her skill set and strength make her a matchup nightmare as most perimeter players can't handle her size and strength and most posts can't keep up with her agility.
Though Pili is the fifth commit for USC in the 2019 class, the Trojans are still in the running for another ranked prospect, Endiya Rogers of Dallas, Texas. The 5-foot-6 four-star-plus guard has upcoming visits at Tennessee and at USC.
Mckenna Warnock to Iowa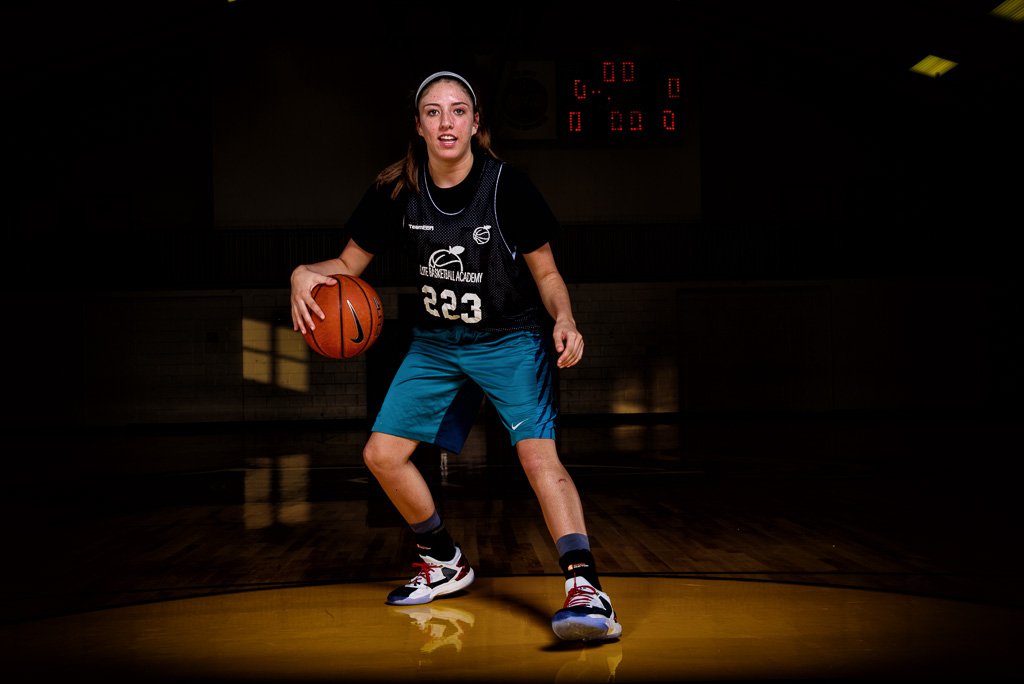 McKenna Warnock of Marshall Wisconsin. *Photo by
Ty Freeman.Mckenna Warnock, the E100 wing from Marshall, Wisconsin, gave her verbal pledge to Iowa over the weekend. Ranked No. 53 in the class, the 6-0 prospect chose Iowa over finalist Marquette.
Warnock has a balanced skill set which allows her to produce in a lot of areas. She can shoot it, pass it, rebound the ball and be a leader on the floor.
Warnock is the second player to commit to Iowa in the 2019 class. She joins 5-9 guard Gabbie Marshall of Cincinnati, Ohio.
James To Fresno State
The Bulldogs of Fresno State were able to keep one of the top players in their backyard home with the commitment of Aunjona James. The 5-10 guard is long and athletic and this summer showed no signs of last year's knee injury.
AROUND THE RIM
Darian White, the 5-6 point guard from Boise, Idaho, has verbally committed to Montana State. White is an athletic guard who can play on and off the ball as she showed this summer with the Idaho HoopDreams.
Samantha Deem, a 6-1 forward from Thornton, Colorado, has committed to Denver. The Horizon High School senior joins Meghan Boyd of Eagle, Idaho, and Obianuju Ezeudu of Reynoldsburg, Ohio, in the Denver recruiting class.

Chris Hansen is managing editor of ProspectsNation.com and serves on the McDonald's All-American and Naismith Trophy selection committees. He was a co-founder of and the national director of scouting for ESPN HoopGurlz from 2005 until 2012 and is the director of the Check Me Out Showcase and ELITE is EARNED events. He can be reached at chris@prospectsnation.com.