No. 2 Westbrook Chooses Tennessee
Posted
5 years 6 months ago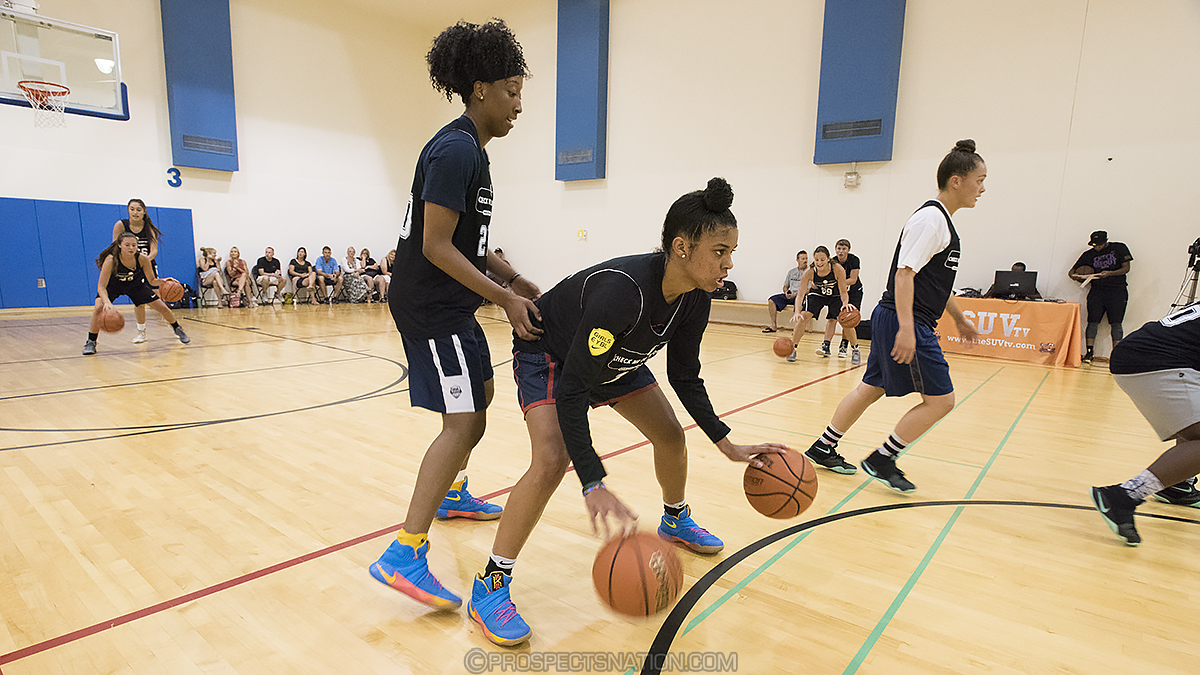 Evina Westbrook is a gym rat that spends hours in the gym, including attending events like the Check Me Out Showcase in Seattle where she worked with Cal Stars teammate Aquira DeCosta. *Photo by Glenn Nelson.
Evina Westbrook, the No. 2 ranked player in the 2017 class, has a routine when it comes her college visits. She finds a time, away from the tours and meetings and the pitches, to be alone. She tries to steal at least five minutes of quiet time in the empty arena by herself, to relax and visualize.
It was those five minutes in Knoxville, Tennessee, that changed everything for Westbrook, leading her to commit to the Lady Vols on Thursday. She chose Tennessee over Maryland and Oregon State, though she also made visits to Notre Dame and Southern California.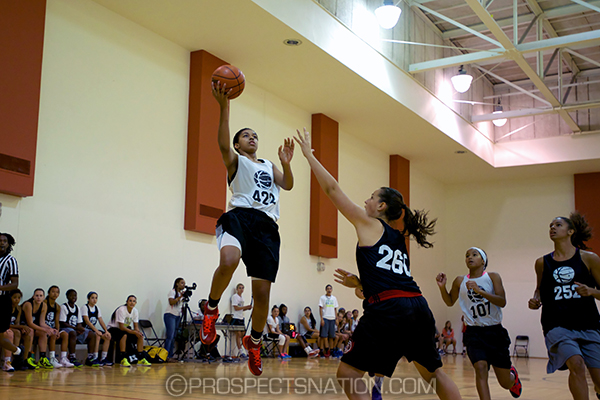 Westbrook is the third player in the Tennessee 2017 recruiting class. She joins No. 6 Anastasia Hayes, a 5-foot-7 combo guard from Hendersonville, Tennessee, and No. 11 Kasiyahna Kushkituah, a 6-3 post from Austell, Georgia. Though there are still several highly rated players still yet to decide in the first days of the early signing period, the addition of the 6-0 Westbrook puts Tennessee in the lead for the No. 1 overall class.
That five minutes on Rocky Top spoke so clearly to Westbrook that it completely changed her course. She had to be talked into visiting the campus by her family as she had designs on doing something different and uniquely her own.
Typically, when you think of a school having a bunch of good players from the same area, it should be positive factor when recruiting other kids from the same area. And that's exactly what Tennessee hoped for with Westbrook given the program has three Oregonians on the roster currently – junior Jamie Nared from Portland, senior Jordan Reynolds from Portland and redshirt junior Mercedes Russell from Springfield.
"It was a pretty negative attribute there for a while," Westbrook said.
The goal of course is to blaze your trail, which is what she wants to do. Since Candace Parker graduated the Lady Vols have not won a national championship or been to the Final Four. Since that 36-2 season in 2007-08 the program has been to the Elite Eight five times, the Sweet Sixteen twice and just once got bounced in the NCAA Tournament's first round. Hardly a cause for concern but as far as Westbrook is concerned she wants to be a key factor in rebuilding the championship brand of basketball for Tennessee.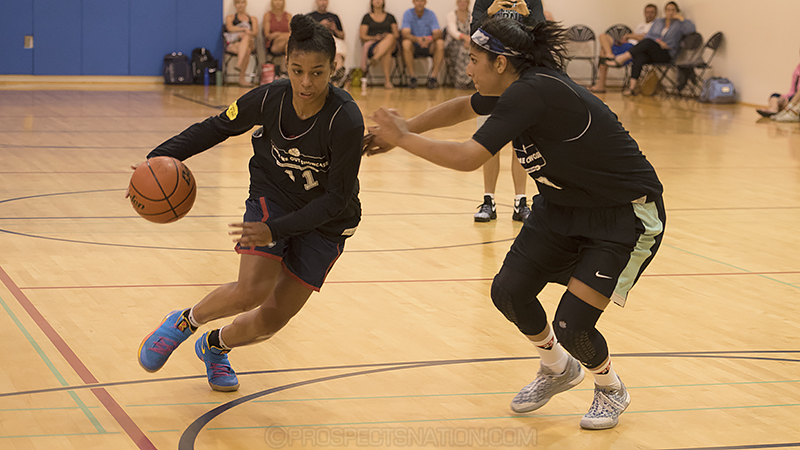 "Winning is so important to me," Westbrook said.
She's done a lot of it as a prep. Westbrook won back-to-back state titles in Oregon's biggest classification, 6A, as a sophomore and junior. She has also won on the club circuit as her Cal Stars EYBL team won Nike Nationals in 2015.
"Westbrook should step in right away and make an impact for the Lady Vols," Brandon Clay, owner of the JumpOffPlus.com International Scouting Report, said. "She's an elite perimeter prospect capable of being any of the three guard positions. Westbrook's ability to score the ball and defend on the other end should make her a fan favorite early during her time in Knoxville."
When she arrives on campus she'll likely have the benefit of an experienced team with six seniors, barring anyone leaving school early, which should take the pressure off of her feeling like she's doing this herself. But don't be surprised if Westbrook pushes for significant time early on. It's just how she's wired, to compete even when nobody else has the same expectations. She's a gym rat who spends countless hours honing her craft and playing game after game of pick-up against boys at The Hoop Salem in her hometown.
Tennessee is getting a true five-star recruit. On any given night she can put a team on her back and carry them to victory, like she did against West Coast Premier at Nike Nationals this past summer, scoring 30 points while grabbing 10 rebounds in a 57-51 semifinal win.
Meet The 2017 Lady Vols