NCAA Takeaways: January Ends
Posted
3 years 1 month ago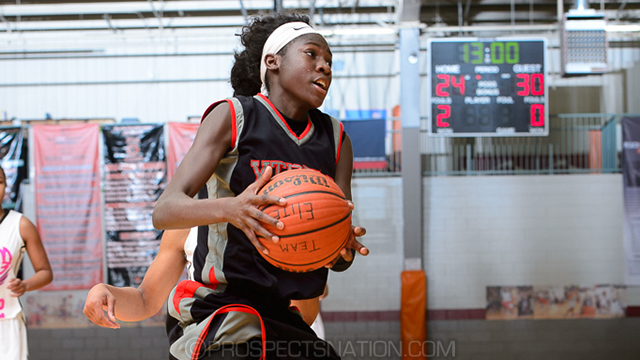 Rhyne Howard got buckets for Tennessee Xtreme long before she starred at Kentucky. *Photo by Ty Freeman for PSB.
1: East Carolina is building brick by brick.
First-year coach Kim McNeill has the Pirates headed in the right direction. They got a big league win over Memphis on Tuesday. The Pirates have been very visible on the recruiting trail already in the first nine months on the job. As a result, there is plenty of optimism for the state of the program in Greeneville.
2: Is Kentucky's Rhyne Howard the SEC Player of the Year?
In the Wildcats win over Auburn on Monday, Howard had her slowest statline of the year still finishing with 10 points, five rebounds, four assists and three steals. Howard, who was on the Naismith Trophy Watch List 50, is averaging 23.2 points, 6.3 rebounds a game so far for a team that is 16-3. She's earned the right to be in the discussion and just might be the award winner come this spring.
3: Wesleyan College gets a major win.
Kyle Herring has been building from the ground up in Macon. It's been a tough stretch of road, but he knew that coming in. For the past two seasons, Herring and his crew have been locked in to the process. They suffered a one-point loss earlier to Bob Jones and an overtime loss to Brevard. Last week, it paid off with Herring's first victory over conference foe Agnes Scott.
Brandon Clay serves as the Director of Scouting for ProspectsNation.com and owns The BrandonClayScouting.com Evaluation Report, which is read by more than 200 colleges and universities nationwide. He also serves as the Executive Skills Director for the Brandon Clay Scouting Academy Series.