Posted
6 years 10 months ago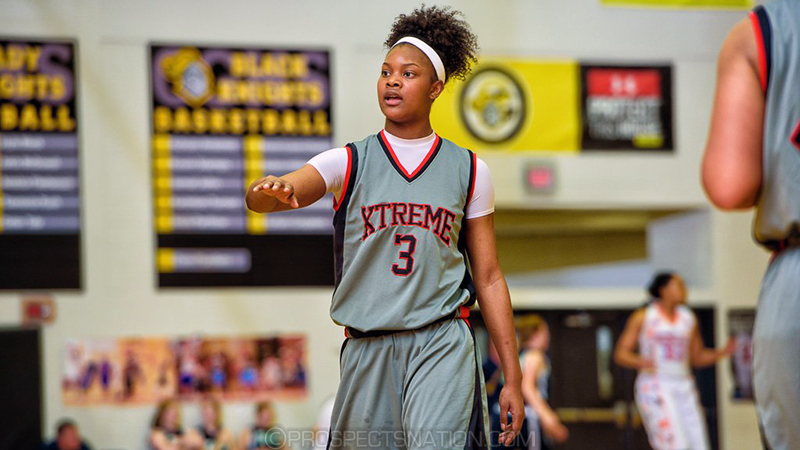 Jamine Massengill chooses to stay in-state and finds future home at Tennessee * Photo by Ty Freeman
Last weekend, Tennessee head coach Holly Warlick and her staff picked up a verbal commitment from 2018 guard Jazmine Massengill of Harrison, Tennessee. Massengill, who is rated as the No. 13 ranked player in her class, is a 6-foot combo guard who brings athleticism and playmaking to both backcourt positions. Her addition to Tennessee's 2018 class will move them up the class rankings list into the No. 2 position. The 2018 class now has Massengill and Amira Collins of LaPlata, Maryland headed to Knoxville.
After a strong 2017 class, Tennessee's addition of Massengill will provide them with more depth and athleticism in the short term and a potential starter down the line in the long term. A look at Tennessee's projected backcourt upon Massengill's arrival includes, current players such as Te'a Cooper and Meme Jackson, as well as incoming high school seniors Anastacia Hayes, Evina Westbrook, and Renia Davis. Early in Massengill's career she will have the opportunity to provide Tennessee with a very capable option at any of the guard spots as she will look to fill in when needed.
The addition of Massengill is another sign of the recruiting momentum that Tennessee has picked up and continues to thrive off. Since July of 2016, the Lady Vols have added six players ranked in the top 25 of their class, putting them at the top of an elite group with only Notre Dame and Connecticut coming close with two each.

Keil Moore is the Director of Scouting for the JumpOffPlus.com National Scouting Report and international scouting report. He serves on the Naismith Trophy Board of Selectors and has been a member of the women's basketball community for more than eight years as a trainer and evaluator. He can be reached at keil@prospectsnation.com.