Konig Gives Pack Top 15 Class
Posted
8 years 6 months ago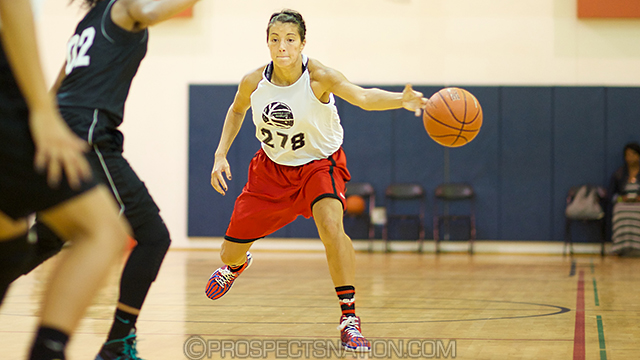 North Carolina State coach Wes Moore and his staff received great news today when they picked up a verbal commitment from four-and-a-half-star point guard Aislinn Konig of Surrey, British Columbia. Konig, who picked the ACC school over Louisville, Stanford, and Washington, gives Moore and his staff the perfect point guard for their offensive system. NC State likes to spread the floor with shooters around one post player and Konig is a high level shooter who will thrive in this style of play.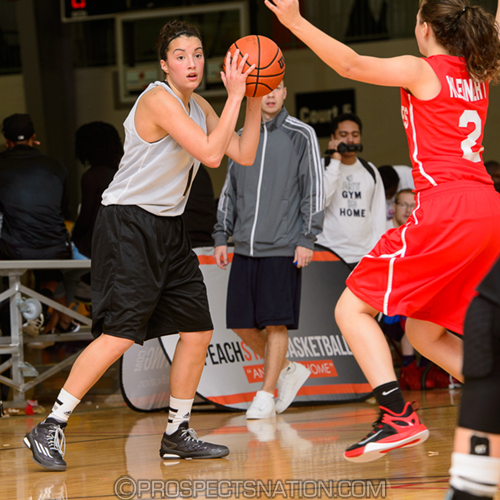 "NC state has a family oriented program," Konig told ProspectsNation.com's Chris Hansen. "They made me feel welcomed and apart of something special as soon as I got off the plane. They have an amazing coaching staff and support system that is very driven and will push me to be the best I can be. They are making major improvements that will make life as a member of the Wolfpack an incredible experience. At NC State I feel like I can grow and be the player I want to be, create friendships that will last a life time, and of course win games."
The addition of "Ace" to NC State's roster gives them a scoring point guard that can run the team and bring size to the backcourt positions. Konig, who stands 5 feet 10, is a kid who can score at all three levels of the floor and create shots for her teammates. She has the potential to make an immediate impact at the ACC school and act as a floor general for Wes Moore's offense for the next four years.
Joining Konig in Raleigh in 2016 will be four-star forward Erica Cassell of Marietta, Ga., and four-star guard Kiana Rudd of Kernersville, N.C. Cassell is a true power forward with an emerging perimeter game while Rudd is a high level shooter with the quickness to attack off the bounce.
The addition of Konig moves the Wolfpack 2016 recruiting class into the top 15.
Moore is the Director of Scouting for the JumpOffPlus.com National Scouting Report and international scouting report. He serves on the Naismith Trophy Board of Selectors and has been a member of the women's basketball community for more than six years as a trainer and evaluator. He can be reached at keil@prospectsnation.com.