Kicking Off Summer In Georgia
Posted
4 years 8 months ago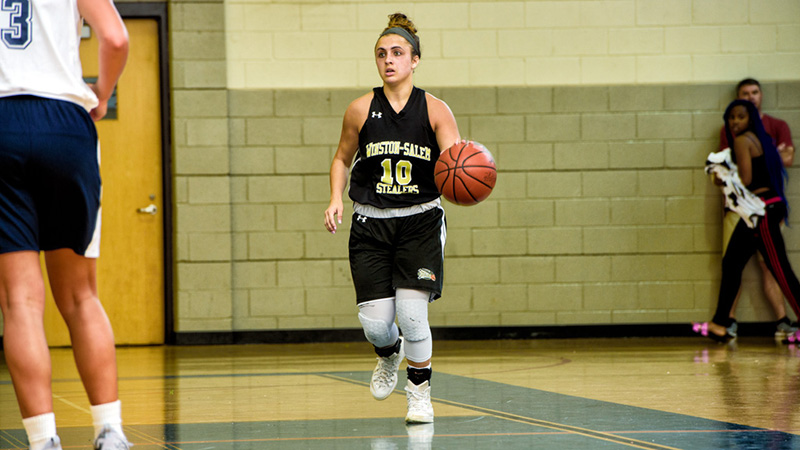 Callie Scheier of the Winston Salem Stealers showed that big game can come in small packages. *Photo by Ty Freeman.
BUFORD, Georgia – The PSB Summer Kickoff provided terrific exposure for some of the Southeast's top programs. College coaches from an array of NCAA D-I, D-II and D-III conferences were in attendance. Here are some of the performers that caught the attention of coaches and evaluators on July 6-7.
Ashlee Austin (John's Creek, Georgia), Atlanta Cagers – 2019
Austin has the right tools in her toolbox. As a 6-foot forward Austin affects the game with her length and skills. She proved to an adept scorer while also scooping up rebounds off the glass. Few players at her position have end to end ball handling speed like she does. All these skills combined will make her one of the most pursued prospects in the Southeast this summer.
Speaking of skill sets that are scarce, Bales is a 5-10 point guard who can defend almost all positions on the court. Her versatility made her one of the most unique prospects this July. She can initiate the offense with her ball handling skills. She can also switch out onto a bigger forward and hold the defensive line in the paint. Expect interest in her game to pique following the July viewing periods.
Dymon Cook Douglasville Lady Tigers – 2020
Cook is a new name for our staff coming out of this event. The lanky-armed point guard exuded confidence and leadership in a bracket championship victory for the Lady Tigers. She can hound opposing point guards into mistakes. While offensively she has the athleticism to get her own shot or set up teammates for scoring opportunities.
Kaylee Llanos (Miami, Florida), Lady Blue Chips - 2021
Llanos helped lead the Lady Blue Chips to a successful campaign at the Summer Kickoff. The 5-5 point guard puts us in the mind of class of 2019 guard Mya Guisto (University of Tampa commit). She is a slick handler who is difficult for opposing defenders to contain. At the same time, she is more than capable of sticking the perimeter jumper.
Kaitlin Peterson Blazers Exposure – 2021
Peterson bust onto the recruiting radar this spring with huge outings at the PSB Spring Showdown and PSB Tip-Off Classic. She picked up an offer from Georgia Tech along the way. She exploded for 39 points in a game at Summer Kickoff. The high energy point guard creates points in transition and applies heavy pressure defensively. She is on the class of 2021 ProspectsNation.com watch-list.
#PSBSummerKickOff

Kaitlin Peterson ended with a memorable 39 point showing in the blazers exposure performance earlier.

A high intensity team that loves to apply pressure and get after it. pic.twitter.com/74gIahhcrz

— ProspectsNation.com (@ProspectsNation) July 6, 2018
Callie Scheier Winston-Salem Stealers – 2019
Scheier proved that basketball is not always about the tallest players on the court. In a championship match-up on Sunday afternoon, the High Point commit drained six 3-pointers in the first half on the way to a 29-point effort. The 5-2 point guard proved her heart and skill are the real measuring sticks on the court. She is a proven floor general who should make an impact in the Big South Conference in upcoming years.
#PSBSummerKickoff@WSSTEALERS Grant win the @JLHemingwayPSB Bracket@CallieScheier w/ 29pts (22 1st half) @HighPointSports commit @Sutphin40 w/ 18pts @WolfpackWes commithttps://t.co/3DVfTwaIM0 pic.twitter.com/jm7iExtW50

— Jonathan Hemingway (@JLHemingwayPSB) July 7, 2018
Starks is a perfect example of why the summer evaluation period is valuable. Although she was on the radar of BrandonClayScouting.com evaluators in recent years, she is a player that has been relatively under-recruited given her skill set. Western Kentucky got ahead of the curve last month by extending an offer last month. They showed how serious they are in her recruitment given that recruiting coordinator, Jocelyn Wyatt, sat courtside for every one of Starks games during the Summer Kickoff. Starks' game speaks for itself. She is a scoring point guard with ideal size and athleticism for the position. For now, it seems that Hilltoppers have the inside position on Starks' recruitment.
#PSBSummerKickoff@EOTOCoachK finds the win in sudden death OT

Summer stock-riser @StarksTorrion w/ the dribble drive game winner as WKU Asst @CoachJocelyn_ watched pic.twitter.com/mA4s1l4EuZ

— Jonathan Hemingway (@JLHemingwayPSB) July 7, 2018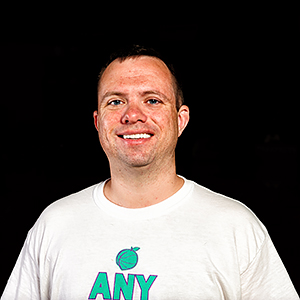 Jonathan Hemingway is the Assistant Director of Scouting for the JumpOffPlus.com National Scouting Report, is on the Naismith Trophy Board of Selectors and owns CoachHemi.com, the go-to source for coaches for X's and O's. He is the floor director of #TeamEBA camps, a site director for #TeamPSB tournaments and can be reached at jonathanhemingway@peachstatebasketball.com.