Jackets' 2024 Haul Has Depth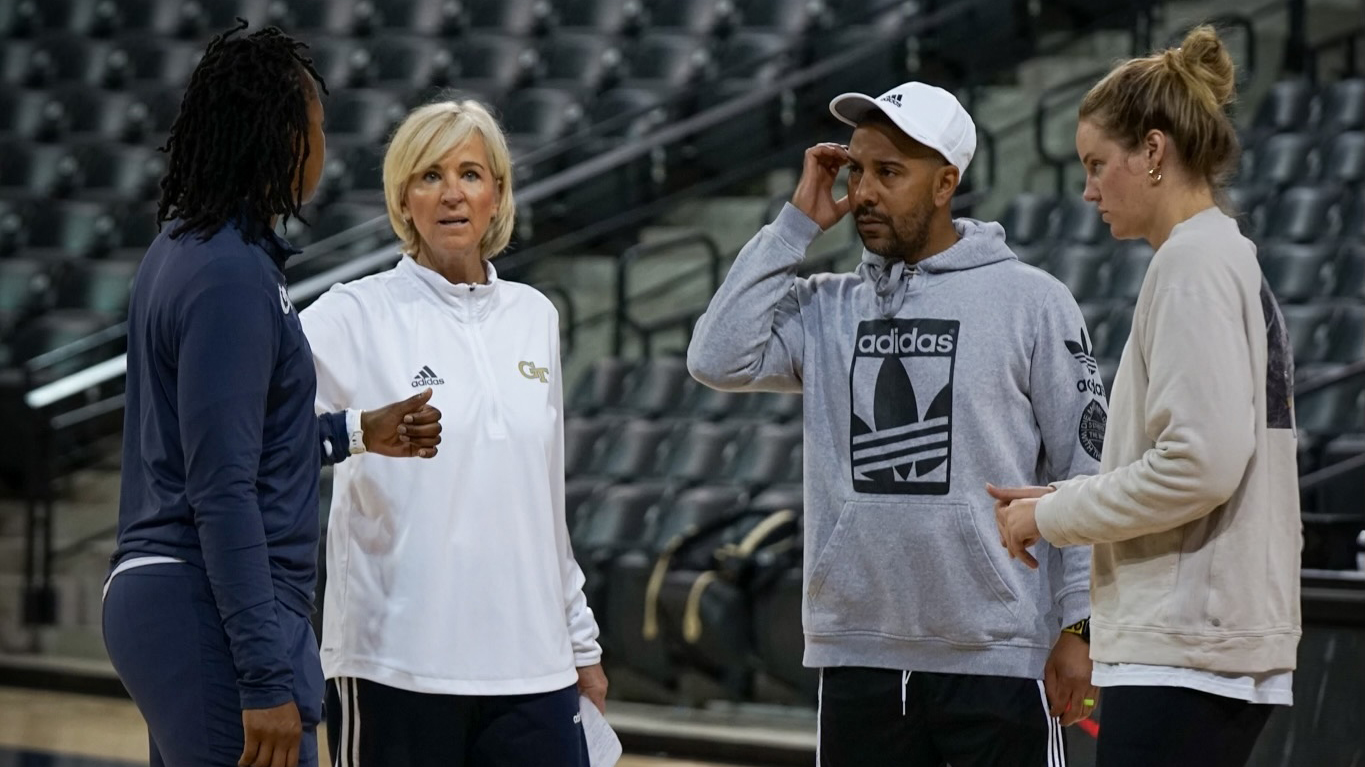 Nell Fortner and the Georgia Tech staff are adding a lot of weapons in the 2024 recruiting class.
Georgia Tech is off to a great start with their 2024 recruiting class. The Yellow Jackets made the Peach State a priority from the beginning and it's paid off with Nell Fortner's staff landing four of the state's premier guards. In Dani Carnagie, Gabbie Grooms, Tianna Thompson, and Chazadi "Chit Chat" Wright, Tech's future on the perimeter looks more than promising. All four bring different pieces to the overall puzzle. Here's a quick look at what each brings to the table:
Carnagie is a tough, athletic option who can attack downhill off the bounce or make the open shot. She's a true 2-way threat who could be a very good on ball defender and perimeter rebounder too. Carnagie made a real impression during the Wootten 150 camp in Vegas last month.
Grooms is a potential elite floor spacer from out to the 24 foot line. She's at her best when she plays with pace, poise and in attack mode on both ends of the hardwood. Grooms has true combo guard qualities skill set wise and can serve as a true zone buster from beyond the arc.
Thompson has made real progress the past 12 months with her outside shot and is poised for a breakout senior season. Like Grooms, Thompson will be counted on for a large majority of her school team's offensive production this coming year. Thompson is one of the better finishers in the country regardless of class.
Wright should potentially serve as the quarterback for this group. She has an uncanny ability to make everyone around her better while still picking her spots to score the ball too. Pound-for-pound, Wright is one of the most impactful players in the senior class. It is very rare that she doesn't make the right read when she has a chance to be a playmaker.

Brandon Clay serves as the Director of Scouting for ProspectsNation.com and owns The BrandonClayScouting.com Evaluation Report, which is read by more than 200 colleges and universities nationwide. He also serves as the Executive Skills Director for the Brandon Clay Scouting Academy Series.