International Rankings Expanded For 2017
Posted
5 years 11 months ago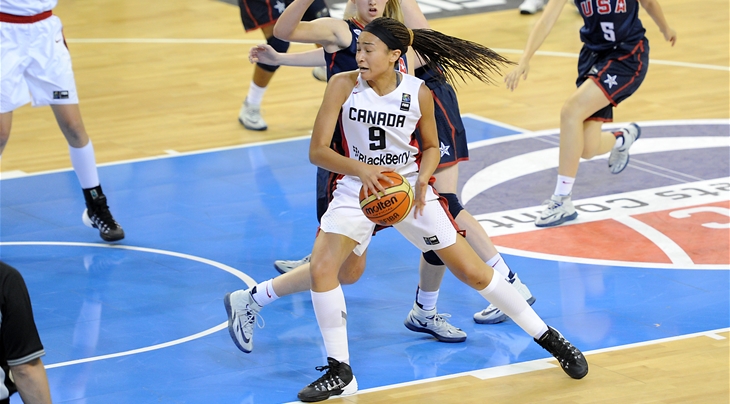 Hailey Brown has repped her country for four years already. *Photo courtesy of FIBA.com.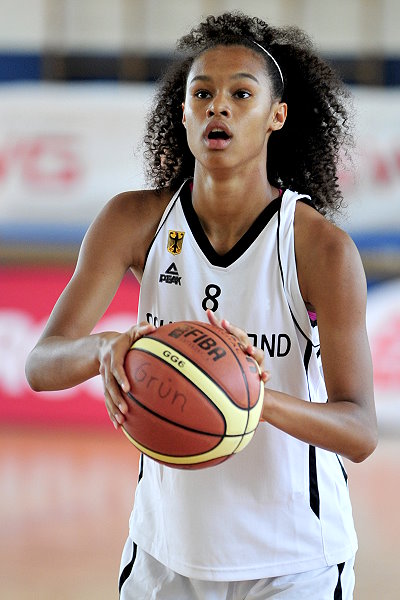 Satou Sabally is headed to Oregon.
Like in year's past, Canada and Australia lead the way as far as players coming from abroad to the United States for college basketball. The Canadian class is led by future Michigan forward Hailey Brown and Oklahoma-bound guard Shaina Pellington. Meanwhile Australia is giving the PAC-12 two impact wings in Chantel Horvat who is headed to UCLA and Anneli Maley who is going to Oregon.
This is the deepest international class that we have covered. The top 11 players, in this group could all compete to be members of the original ELITE 60 for the class of 2018. Oregon wing Satou Sabally was selected to the Jordan Brand Classic game while Italian post Lorela Cubaj and English wing Savannah Wilkinson have both been in camps with their national teams.
Here's a quick look at the top five:
Satou Sabally (Oregon) – Sabally will give Oregon one of, if not the, most versatile freshman in the country. For her German national team she has played one through five and will probably play one through four in college.
Lorela Cubaj (Georgia Tech) – Cubaj is a talented low-post scorer with touch around the rim and the ability to make mid-range jumpers. She has a strong frame and should be able to rebound the ball at a high rate.
Chantel Horvat (UCLA) – Horvat is an explosive athlete on the wing. She will bring size and athleticism to the PAC-12 program and has vastly improved as a perimeter shooter throughout her prep career.
Hailey Brown (Michigan) – Brown will join the Big Ten school as the most internationally experienced prospect we have ever evaluated. She has been a consistent option for Canadian national teams since 2013 and will bring that savvy to the college game.
Digna Strautmane (Syracuse) – Strautmane is a stretch four who can play with the ball in her hands. She has a quick first step and likes to elevate and make shots in the midrange.

Keil Moore is the Director of Scouting for the JumpOffPlus.com National Scouting Report and international scouting report. He serves on the Naismith Trophy Board of Selectors and has been a member of the women's basketball community for more than eight years as a trainer and evaluator. He can be reached at keil@prospectsnation.com.