International ELITE 25 For 2018
Posted
5 years 9 months ago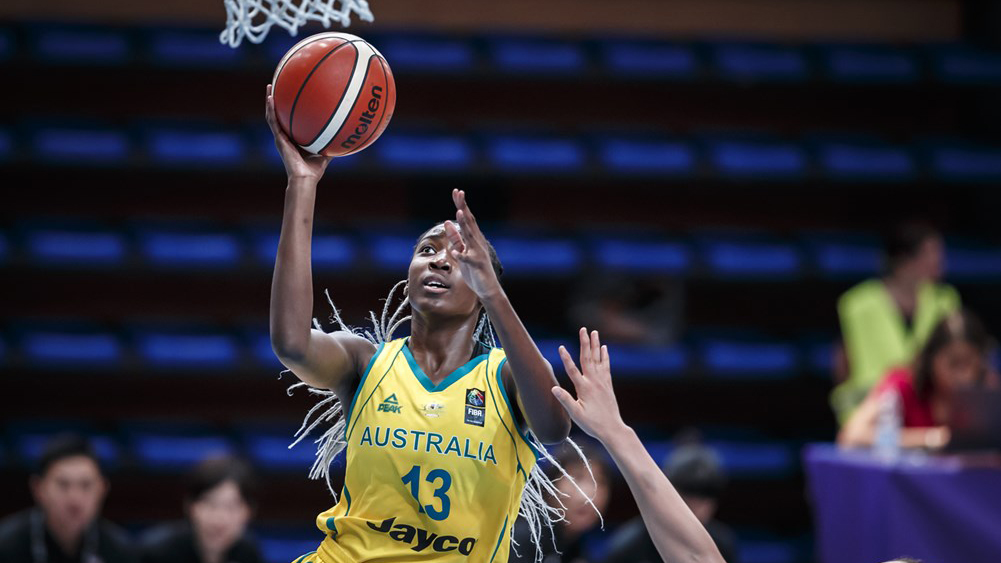 Ezi Magbegor is the top rated player from outside the United States in 2018. *Photo courtesy of FIBA.com.
Ezi, Ezi, Ezi. The big story with the 2018 international class is Ezi Magbegor, the dynamic post player from Australia who sits in the No. 1 spot of our 2018 rankings. It is still unclear whether Magbegor will come to the United States or not, but what is clear is if she does end up on a college campus next season she will make an immediate impact.
While Magbegor sits at the top of the international class, this 2018 group has quality depth and multiple players who have the potential to make an impact next year. One of the exciting players coming to the United States is Iris Junio of Spain. Junio is a talented scorer and a dynamic athlete who has been one of the most impactful international prospects in past five years, playing in four European Championships and three World Championships during that time. She will help Arizona State immediately.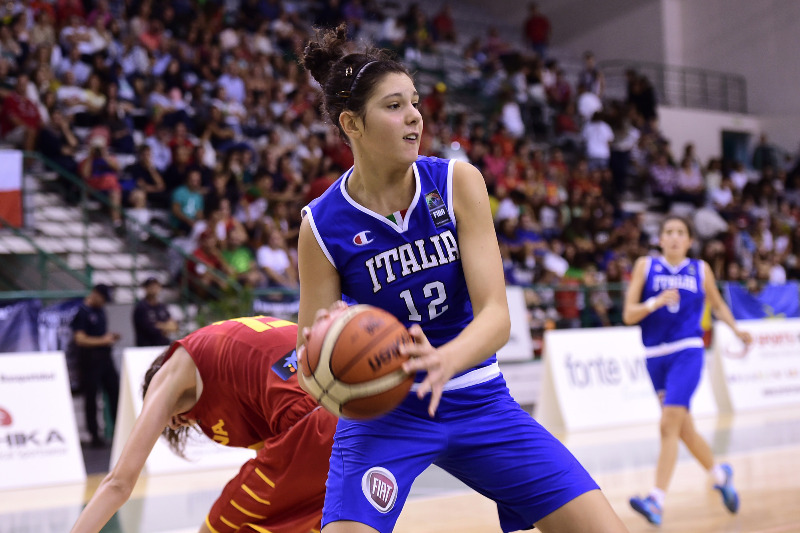 Valeria Trucco of Italy headlines Arizona's 2018
recruiting class. *Photo courtesy of FIBA.comIn the post, Valeria Trucco and Nyara Sabally look to make early impacts at their perspective Pac-12 schools. Trucco, who is headed to Arizona, is versatile forward with elite size while Sabally is headed to Oregon to play with her sister, Satou. Sabally is an elite rebounder with an abundance of athletic upside.
Syracuse bound wing Kadiatou Sissoko is an elite athlete with WNBA potential. She can score at all three levels offensively and has the potential to guard anyone on the floor defensively.
This class is an exciting international class for the Pac-12 as they have five of the top 11 players headed to the conference. Utah and Arizona State stand out as two programs that have been active with international recruiting as both programs have two of the #IntELITE25 headed to campus.
Five Star Studs
E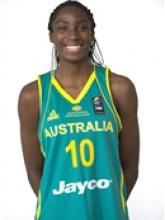 Keil Moore is the Director of Scouting for the JumpOffPlus.com National Scouting Report and international scouting report. He serves on the Naismith Trophy Board of Selectors and has been a member of the women's basketball community for more than eight years as a trainer and evaluator. He can be reached at keil@prospectsnation.com.