In The Gym With Chloe Kitts
Posted
1 year 5 months ago

ATLANTA, Georgia – Class of 2023 forward Chloe Kitts of Oviedo, Florida is one of the nation's most highly recruited prospects. With offers from NCAA Tournament caliber programs from every major conference in America, she is firmly on the national radar going into the fall. We've been in the gym with Kitts on multiple occasions over the past three weeks. Here's a look at our thoughts on where her game is:

Coming off of the summer where I saw Kitts play on a couple of occasions, her length and skill set intrigued me. During our two workouts this week, Kitts impressed me with her ability to take instruction and implement the technique quickly. In that way, she has some similarities to Shay Bollin and Caroline Ducharme during our Rhode Island Academy last winter. Kitts moves really well with the ball. In handling the length of the floor, her left to right crossover into mid range jumpers caught my attention. There's a ceiling for her potential that is amongst the elite prospects regardless of age. Her current recruiting reflects that. For Kitts, that next step is all about dialing into the details on a daily basis. Her talent level is undeniable.

Seeing Kitts really explode on the national scene the last 12 months has been fun to watch having seen her at such a young age in the Pacific Northwest. She's a rare prospect that can be really good in ball screen action from either spot. Seeing her attention to detail in working as the ballhandler and how much pressure she can put on a hedge defender with her length and ability to burst downhill was great to watch in Boise. What she doesn't get enough credit for, regardless of what position she's playing, is her passing. Yes, she can sprint the floor and attack the glass. Yes, her effort defensively stands out. Yes, her jumper has improved tremendously the last six months, but she's really dangerous because of her ability to make teammates better.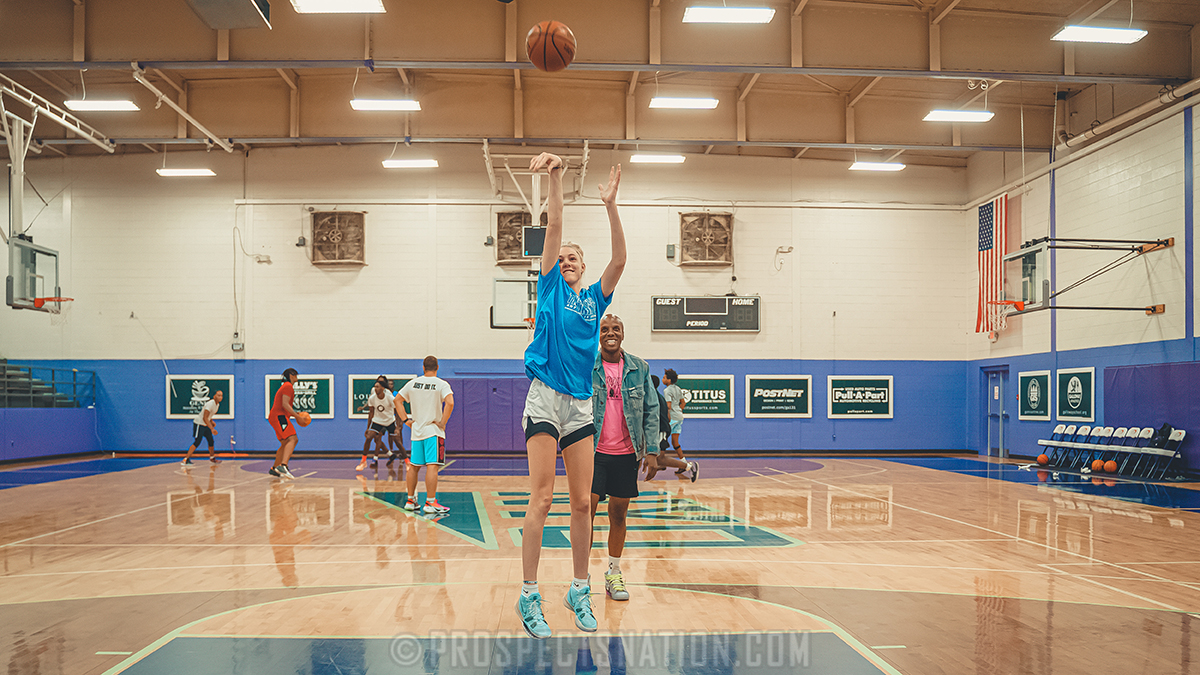 Brandon Clay serves as the Director of Scouting for ProspectsNation.com and owns The BrandonClayScouting.com Evaluation Report, which is read by more than 200 colleges and universities nationwide. He also serves as the Executive Skills Director for the Brandon Clay Scouting Academy Series.

Chris Hansen is managing editor of ProspectsNation.com and serves on the McDonald's All-American and Naismith Trophy selection committees. He was a co-founder of and the national director of scouting for ESPN HoopGurlz from 2005 until 2012 and is the director of the Check Me Out Showcase and ELITE is EARNED events. He can be reached at chris@prospectsnation.com.