In The Gym With Ashlynn Shade
Posted
2 years 2 months ago

INDIANAPOLIS – Class of 2023 guard Ashlynn Shade of Noblesville, Indiana, is one of the nation's top prospects and a marquee name on recruiting lists around the country. We've been in the gym multiple times this year with Shade and will again in three weeks in Texas for ProspectsNation.com Friday Night Lights and Wootten Camp.

Shade has established herself as the preeminent scoring guard in the Hoosier State regardless of class. She's a rare blend of athleticism and strength. Shade is using both to consistently grow her shooting range out beyond the 23 foot line. In that regard, she has become an elite option nationally who can get a bucket when need be. Being more vocal is a place for her to grow her game. In that regard, Shade has an explosiveness and speed in the backcourt reminiscent of Chennedy Carter in her prep days with a work ethic that resembles former Miss Indiana Basketball Jackie Young's.

In my opinon Shade is one of the most unique perimeter players in her class. Where most of the game their game from the 3-point arc or in getting to the rim, Shade does everything in-between at a high level. On the floor her coachability and ability to tweak concepts in real time is fantastic as I learned first hand in our DHO competitions in Indy last summer. She's become a credible threat from the 3-point arc now, right in that 30-percent range for now, but it's her physicality and how hard she is to guard that makes her so productive. It's really hard not to foul her and even when you do she elevates and can score after contact. During Nike GEYBL play this summer she managed a strong 1.13 points per shot but what's dually impressive is her impact rebounding and defending.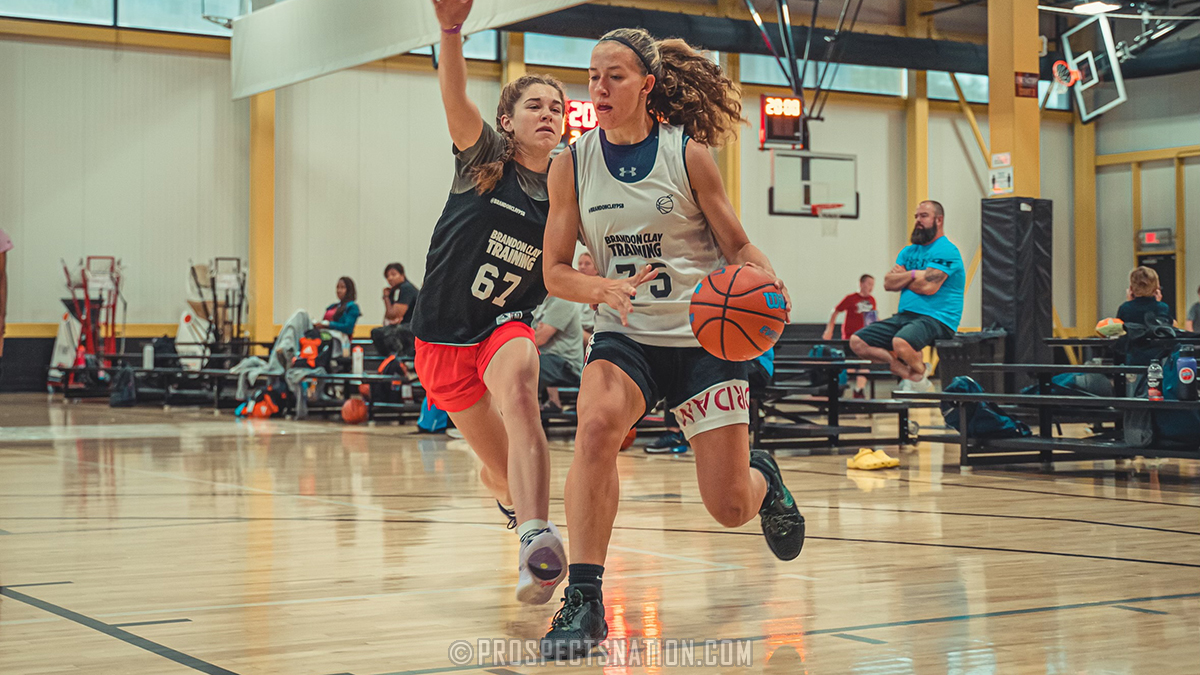 Brandon Clay serves as the Director of Scouting for ProspectsNation.com and owns The BrandonClayScouting.com Evaluation Report, which is read by more than 200 colleges and universities nationwide. He also serves as the Executive Skills Director for the Brandon Clay Scouting Academy Series.

Chris Hansen is managing editor of ProspectsNation.com and serves on the McDonald's All-American and Naismith Trophy selection committees. He was a co-founder of and the national director of scouting for ESPN HoopGurlz from 2005 until 2012 and is the director of the Check Me Out Showcase and ELITE is EARNED events. He can be reached at chris@prospectsnation.com.