Fontleroy Chooses Big 12 Program
Posted
1 year 7 months ago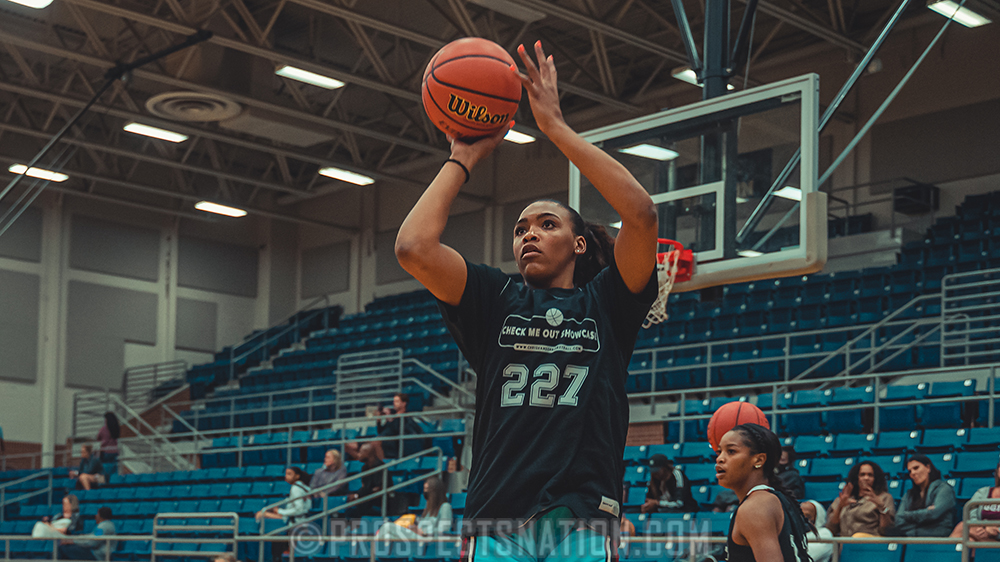 Ysabella Fontleroy raises up for a jumper at the 2021 ProspectsNation.com Friday Night Lights training session. *Photo by Anthony Lugardo.
Bella Fontleroy, the 6-foot-2 forward from Springfield, Missouri, chose Baylor today. Fontleroy decided to play her college basketball for former WNBA coach Nicki Collen in Waco, Texas. There was no shortage of suitors for Fontleroy as she turned down offers from Arizona, Arkansas, Texas Tech and Virginia Tech in the process.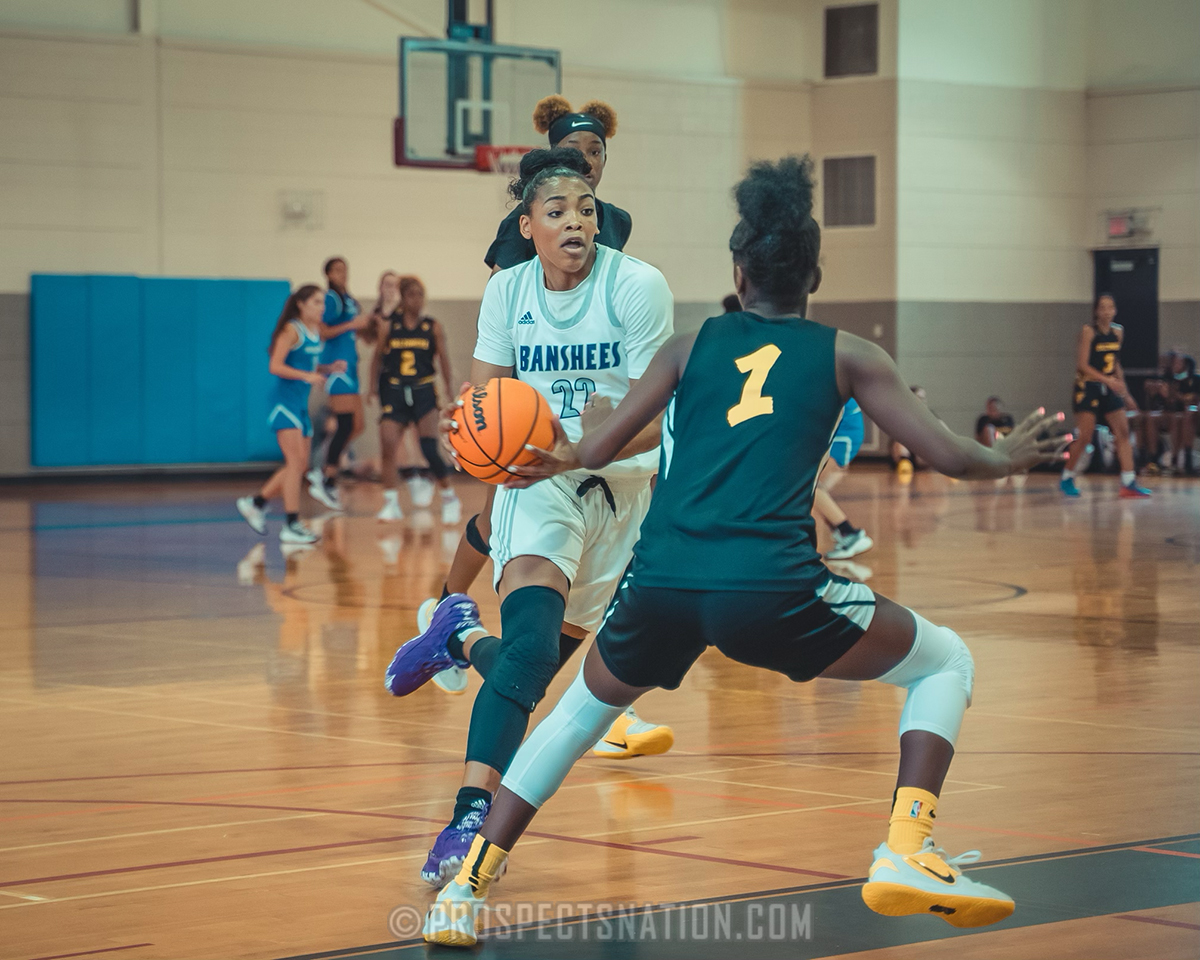 Though an injury coupled with the COVID-19 pandemic slowed down the overall process for Fontleroy, she was always on our radar dating back to her underclass days in high school. This past summer, the versatile forward was back on the floor at the Brandon Clay Scouting Elite 32 going full speed as if nothing had changed but the date and time. In that way, Fontleroy gives the Bears a unique frontcourt option capable of playing multiple positions on both sides of the ball.
Collen has found an ideal candidate to replace some of the minutes that All-American NaLyssa Smith will behind upon turning pro at season's end. Fontleroy has the moxie and toughness to do whatever is needed to make sure her team is successful. Expect her to bring those tools to the Big XII power upon her arrival next summer.
When asked why she chose Baylor, Fontleroy replied, "I saw Baylor as a place that I will fit in well with the vision that Nicki has for me. She is the ideal coach to assist in growing my skill set at the college level. I cannot wait to get to campus and start working with the whole staff on becoming the best version of myself as a person and a player."
Fontleroy had this to say on what she will bring to the program as a whole, "I will be able to help shape the new style of play that they're adopting. My hard work and versatility will give us a big guard capable of playing inside and out effectively on both ends. I also believe that my ability to connect to my teammates will add extra leadership in every facet of the program too. I just want to win. Whatever that takes from me, I'm here for."
Fontleroy is the second commit for Baylor in 2022. She joins Kyla Abraham, a 6-5 post from Choctawhatchee High school in Fort Walton Beach, Florida.

Brandon Clay serves as the Director of Scouting for ProspectsNation.com and owns The BrandonClayScouting.com Evaluation Report, which is read by more than 200 colleges and universities nationwide. He also serves as the Executive Skills Director for the Brandon Clay Scouting Academy Series.