IN FOCUS - Stelley chooses Belmont Abbey
Posted
4 months 2 weeks ago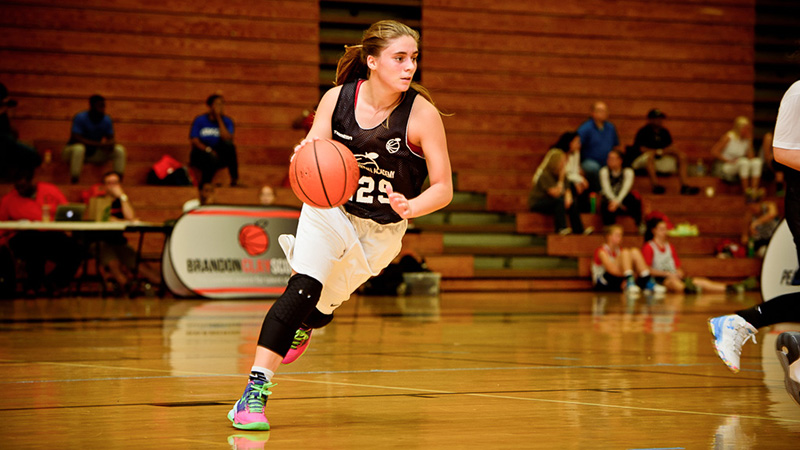 Following the July recruiting period Taylor Stelley of Kissimmee, Florida, chose to accept a scholarship offer from Belmont Abbey. The 5-foot-7 point guard earned a reputation as a high energy play-maker with her play on the travel circuit with the Florida Lightning. This week we go IN FOCUS with Stelley as she explains why she chose to become a Crusader.
#SMPMember Recruiting

Taylor Stelley (FL) to Belmont Abbey marks our 4th '18 commit so far & 2nd in two days.

INFO https://t.co/da0V8vhcZP pic.twitter.com/pAiokkYZ7F

— Brandon Clay (@BrandonClayPSB) August 1, 2017
Stelley had a fantastic performance in front of Belmont Abbey coaches at PSB Nationals. Following that showing, head coach Jason Williams extended an offer to the Florida guard. Here is what Brandon Clay had to say about Stelley after PSB Nationals.
"Taylor Stelley is a dynamic option at the point guard position. She's capable of making plays for others by attacking driving lanes, is a willing facilitator and can knock down the jumper when called upon to do so. Stelley seems to genuinely enjoy playing the game and has a flair for completing reads that few inside the Sunshine State can see and then make."
Stelley points to the staff and their interaction with the players as a big reason why she was attracted to Belmont Abbey. "I love the coaching staff and how active and engaged they are with their players. The campus environment is very safe and very beautiful. I love the basketball players that are already there. They encourage each other to do their best and to keep working no matter what."
Stelley's style of play should translate well to play into Conference Carolinas. Her ability to create with the ball in her hands could make her a guard that sees early playing time in Belmont, North Carolina. Here is what Rebecca Gray had to say about Stelley following her performance at the Coach Hemi Showcase this March:
"Taylor Stelley (Kissimmee, Florida) impressed with their ball handling, slashing, and scoring performance. In addition, she is a very good on-ball defender."
#CoachHemiShowcase Evals@RebeccaDyerPSB says Taylor Stelley turned a corner in her development

EVAL #SMPMember https://t.co/9Dk1PymaDm pic.twitter.com/pjDi1N1OeI

— Jonathan Hemingway (@JLHemingwayPSB) March 29, 2017
Stelley is quick to point out the people who have helped her with the game of basketball. "I want to thank my first trainer, Sarah Jenkins. She taught me how to play basketball fundamentally. Ryan Buhain has trained me more recently. He has helped me tremendously with my ball handling and shot."
Stelley also mentions how the Florida Lightning have been a family to her over the years. "I could not be more thankful for the Lightning family. They picked me up and never left my side from when I was eight years old until today."
It is hard to find a successful basketball player without a strong support system. Stelley points to her parents as big reasons for her next level opportunities. "My mom has yet to miss one of my games since I started playing when I was eight years old. My dad has worked just as hard to make sure I was in the right spots to keep playing. I am very thankful for their support."
She goes on to mention Brandon Clay and Peach State Basketball. "Brandon and his crew have helped out through the process. They put my name out there, talked to college coaches for me and invited me to camps."
Taylor plan on majoring in business with a focus in accounting. However, before she steps onto campus next fall she knows she has potential to accomplish more. "I want to help my team make the State Tournament this year. But I also want to get the best grades possible in the classroom as well."
You can read up more on Stelley on her #SMPMember page on PeachStateBasketball.com here: http://peachstatebasketball.com/brandonclayscouting-com-taylor-stelley-social-media-promotion-member/
Interested in the Recruiting Exposure Package? Read about it here: http://peachstatebasketball.com/brandonclayscouting-com-social-media-exposure-package/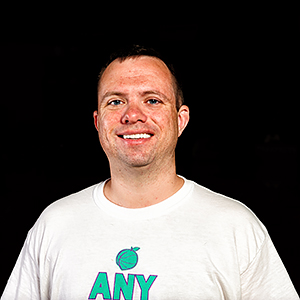 Jonathan Hemingway is the Assistant Director of Scouting for the JumpOffPlus.com National Scouting Report, is on the Naismith Trophy Board of Selectors and owns CoachHemi.com, the go-to source for coaches for X's and O's. He is the floor director of #TeamEBA camps, a site director for #TeamPSB tournaments and can be reached at jonathanhemingway@peachstatebasketball.com.