First Look: Windy City Training Academy
Posted
1 year 3 months ago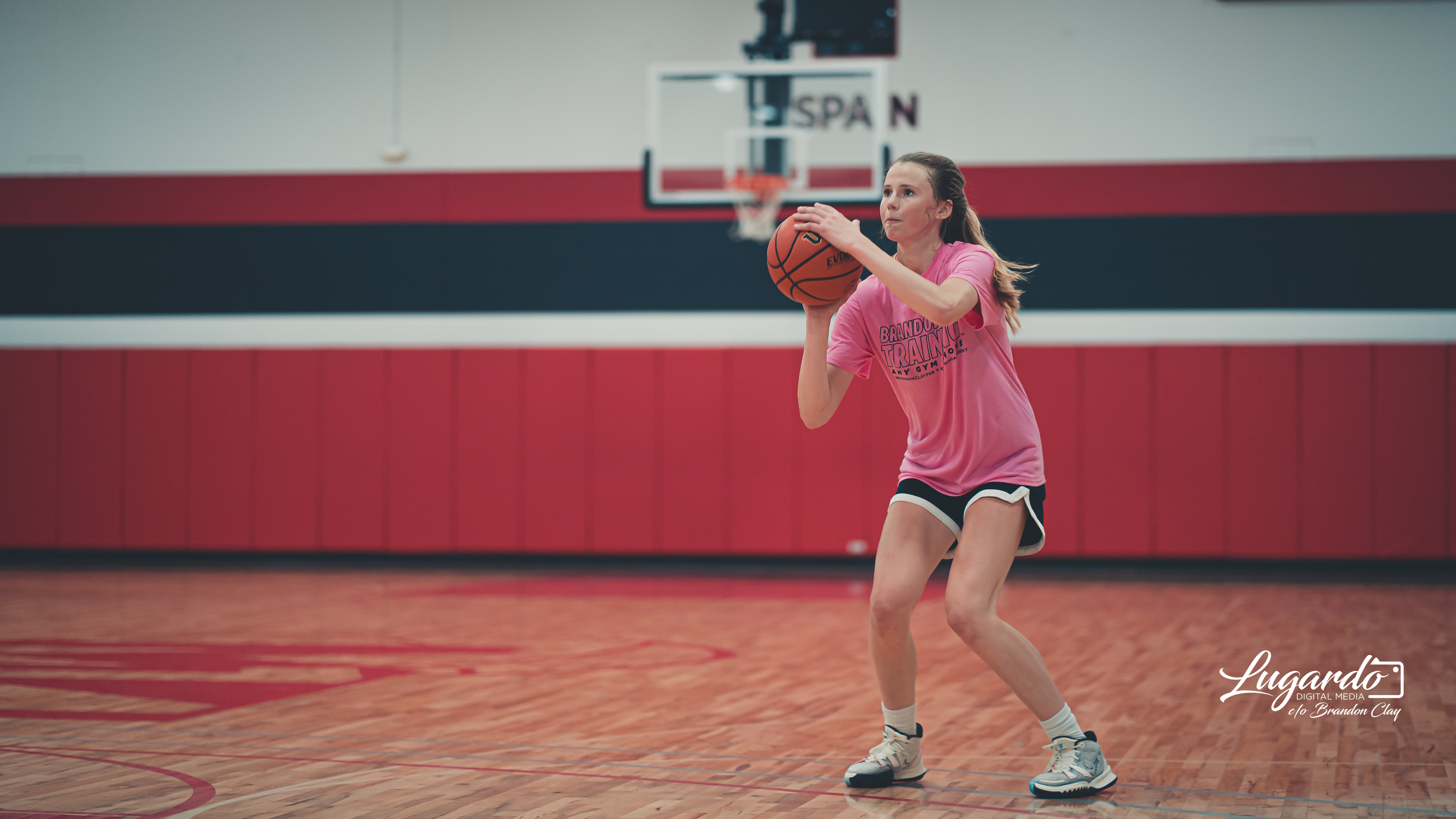 Lenee Beaumont continues to impress and put herself in position to be mentioned when the 2023 Watch List expands this fall. *Photo by Anthony Lugardo.
AURORA, Illinois – The BrandonClayScouting.com National Training Academy has become arguably the nation's premier proving ground to train with our staff before hitting the road for a July full of college coach live evaluations. For the second straight summer, we took to the floor in Chicago to go to work. Here's my takeaway from the opening night of the session:
Class of 2023 wing Lenee Beaumont of Lisle, Illinois, has all the physical tools and skill to be an Elite 150 caliber prospect as we continue to expand our 2023 Watch List into the fall. During the Spotlight Session prior to the Academy, Beaumont was able to absorb and implement footwork usually reserved for the nation's premier shooters. Not only did she look good from a footwork perspective but was also able knock down 3-pointers at an 80 plus percent clip off of the drag dribble late into a 90-minute session. She has multiple offers already with more visits coming next week.
Tea Rubino (West Chicago, Illinois), St Francis HS – 2025
Class of 2025 guard Tea Rubino of West Chicago, Ill., is a promising young sharpshooter. She was absolutely fantastic in this setting working alongside Beaumont in drill work before the Academy got underway. Her work ethic and quiet on-floor demeanor allowed us to get a lot of reps in with Rubino showing that she was capable of mirroring the same footwork drills that Beaumont was working on. When Rubino holds her follow through until the completion of her shot, the results are evident.
AROUND THE RIM
Class of 2022 forward Sarah Crossett of Naperville, Illinois, has added multiple offers as of late with Colby College being the most recent school to start recruiting her. Crossett's work ethic drew praise from National Director of Skill Development, Sean "Sticks" Smith.
Class of 2022 forward Zosia Wrobel of Geneva, Illinois, has a versatility that is hard to match. In this setting, she shot the 3-pointer as well as attacking the basket.
Class of 2022 center Tessa Towers of Batavia, Illinois, might have the best hands of any post that I've seen so far in the 2021 calendar year. She seems to get at least a touch on everything that comes in her area.
Class of 2023 forward Abi Homan of Naperville, Illinois, does all the little things it takes to be a player. Like Crossett, Homan earned words with her willingness to headhunt on the screen.
Coming out of the Take The Title event, Class of 2023 point guard Alyssa Hughes of St. Charles, Illinois, was on my radar as a primary option on recruiting boards regionally. After tonight's performance, I'm doubling down on that assessment.
Class of 2024 was well represented with elite talent as two of the nation's top prospects in Tahj Bloom of Grayslake, Illinois, and Brook Simpson of Belding, Michigan, came to work. I'll post more on them to come in the upcoming days. Just remember the names for now.
Class of 2024 guard Sydney Spencer of Homer Glen, Illinois, is tough to say the least. She's both a competitor and a gamer.

Brandon Clay serves as the Director of Scouting for ProspectsNation.com and owns The BrandonClayScouting.com Evaluation Report, which is read by more than 200 colleges and universities nationwide. He also serves as the Executive Skills Director for the Brandon Clay Scouting Academy Series.